Free shipping on orders above $150
Login
Log in if you have an account
Dont have an account? Register
Your 2022 Denim Guide
11 May 2022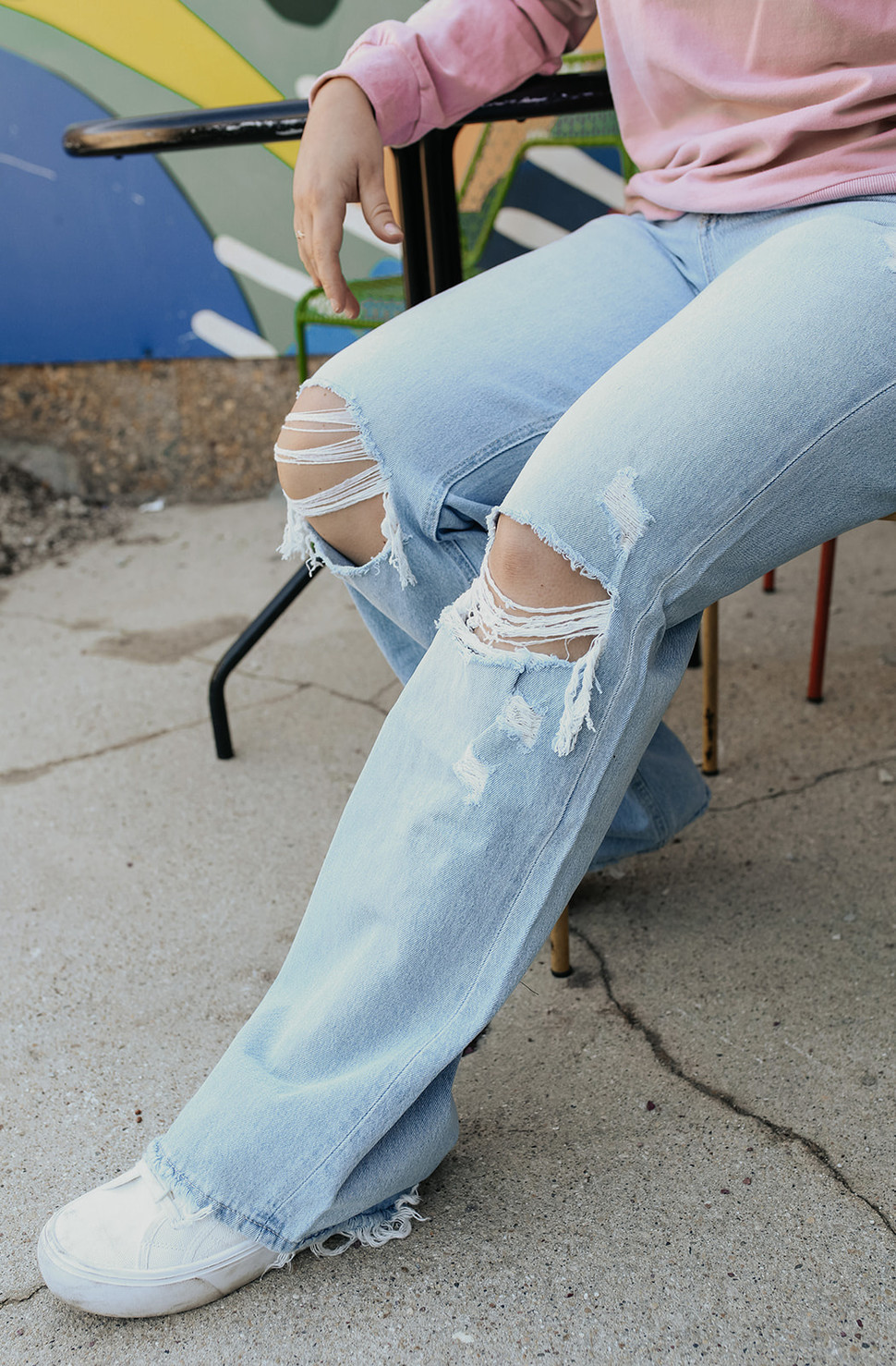 If you're a millennial like me, you might be hesitant to relinquish your trusty skinny jeans.
Style Bar is here to ease your transition with a great selection of denim from mom jeans, to dad jeans, wide leg jeans, and everything in between! Once you pull on some of these more comfortable, loose styles you won't miss your skinnies at all (we promise)!
Straight Leg
If you're dipping your toe into the world of non-skinny jeans, straight leg is a great place to start! You may find this style a little more forgiving, skimming over the hips and sitting, as the name suggests, straight. Your knees and ankles will have a bit more breathing space without being too baggy.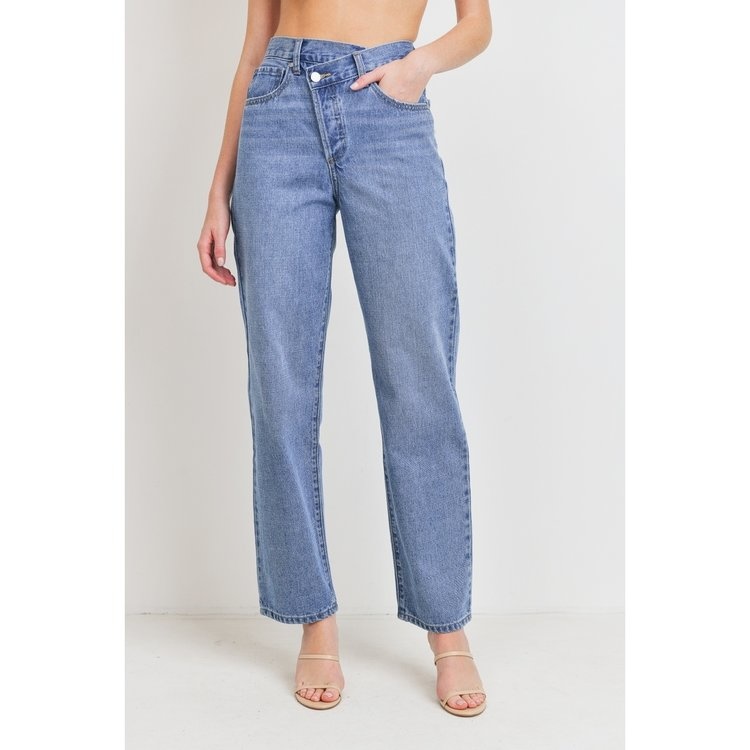 Why not try a straight leg jean with some asymmetry for added interest? New Arrival: Criss Cross High Rise Straight Leg Jeans are a super fun twist on a classic straight leg jean.
Wide Leg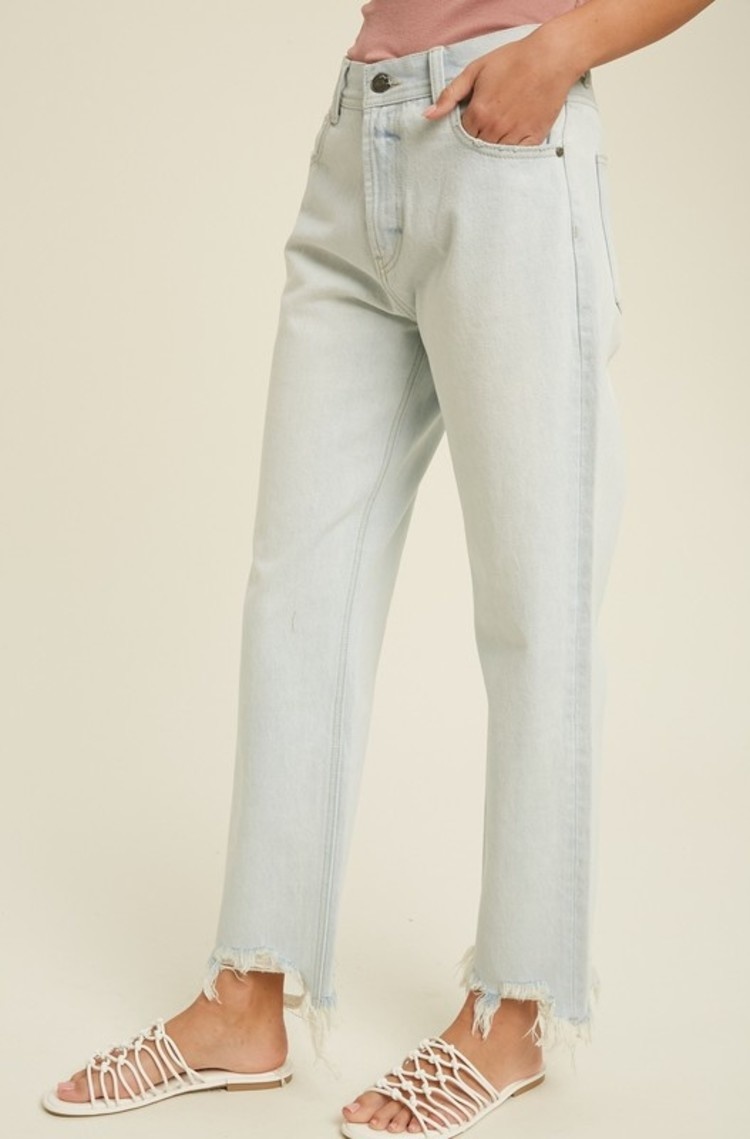 Wide leg jeans are as close to sweat pants as denim can get. You'll find them extremely comfortable with the extra room through the leg and really flattering at the cinched waist.
I love a light wash pair of jeans - they're perfect with all of the pretty pastels we're seeing this spring and summer.
Calling all 90s Babies
Are you ready to relive your youth with some flare jeans? These ones are great because they've got the fun vintage flare but the comfort of the modern high rise.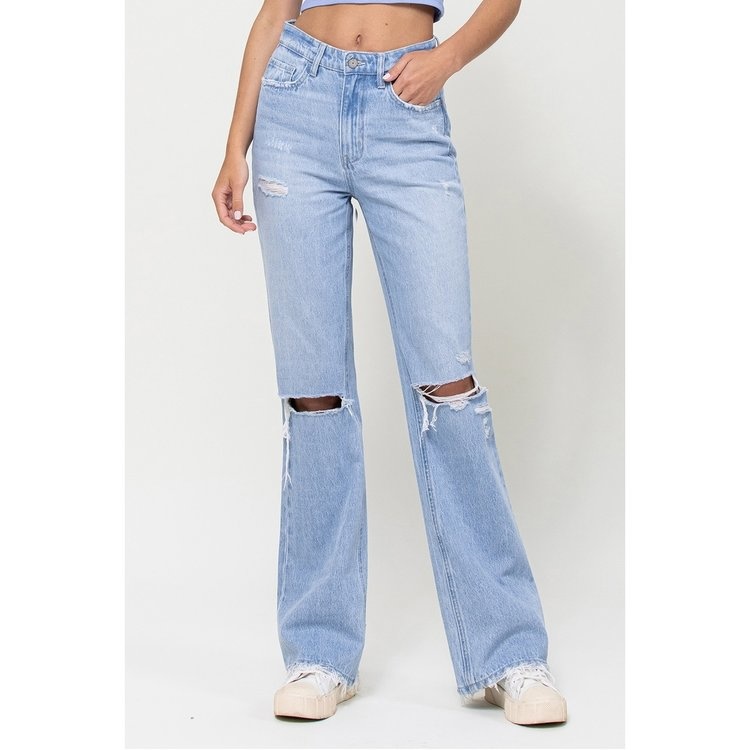 A Note About Distressing
There's nothing more effortlessly cool than a pair of ripped jeans. Easy to dress up and down, distressed denim is a very versatile piece to add to your wardrobe. Dress it up with a silk tank and a leather jacket for a night on the town, or pair with a t-shirt or sweatshirt for a comfy and chic look.
A bonus for the warmer months: those knee rips let in the summer breeze to keep you feeling as cool as you look ;)
All About the Mom Jean
As much as I love my skinny jeans, Mom jeans were an easy sell for me because they're comfortable and super flattering! This lighter wash is perfect for the summer months and the distressing adds some interest. Throw these on with your favourite tank and you're ready to take on the day!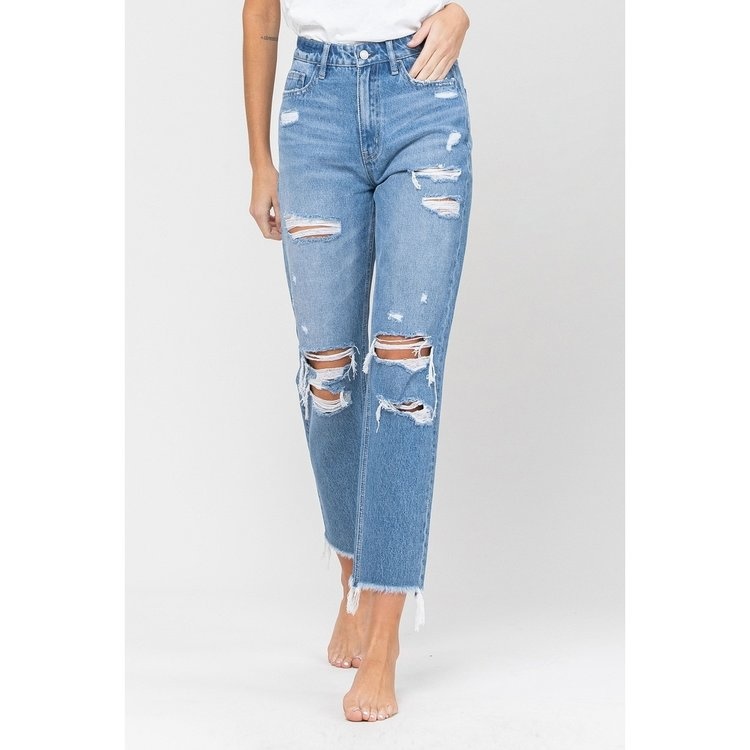 Dad Jeans for Women?
Don't knock it before you try it! Similar to the mom jean but with a little more room through the leg, dad jeans will pair perfectly with your favourite chunky sneaker. Or why not elevate the look with a bit of a heel? Either way, these jeans will have you crafting your best dad jokes in style.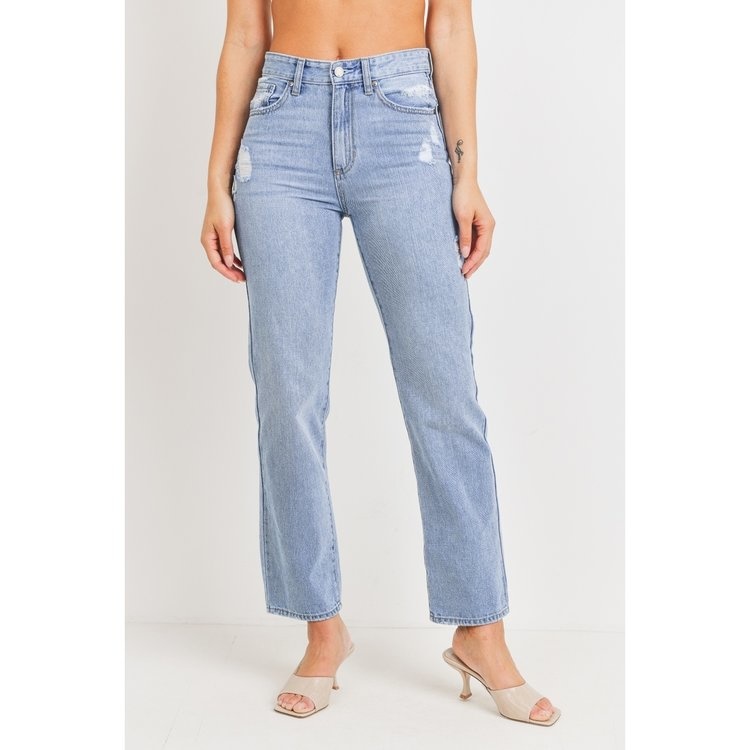 Boot Cut
Boot cut pants are a happy medium between skinny and a full-on flare. They'll hug your hips and thighs, but have a slight flare to balance you out and give your shoes some space to breathe.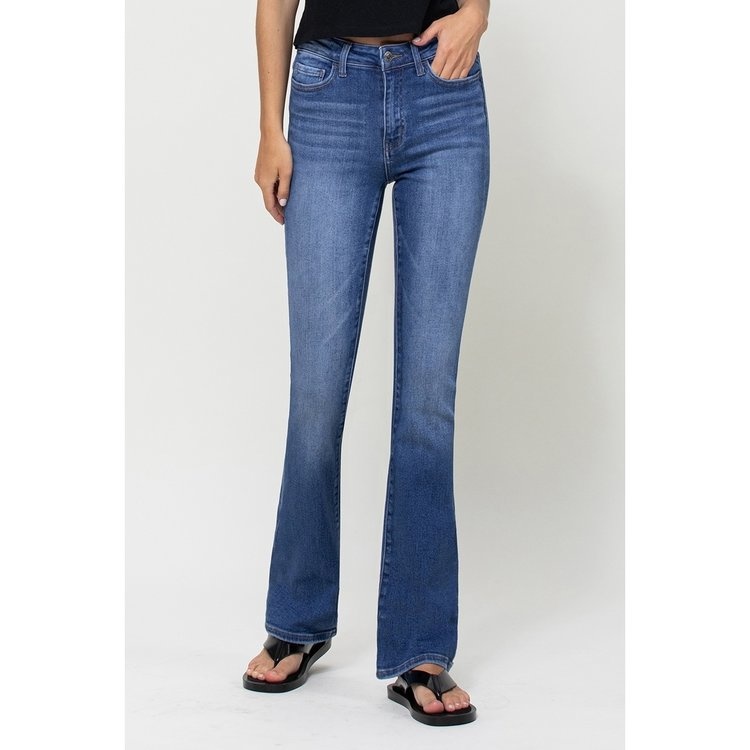 Maternity Jeans
Hey mamas, you know we wouldn't forget about you!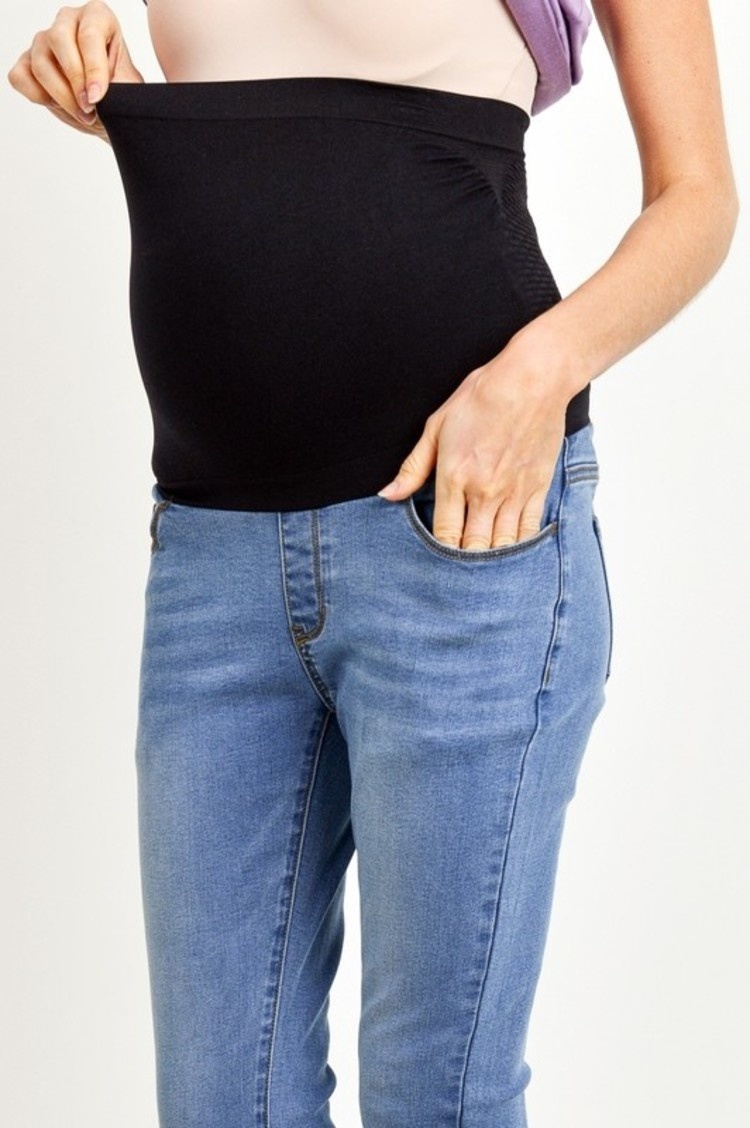 The Jana Maternity Jean are a classic light wash skinny jean with the comfort waistband that grows with you.
New Arrival: The Off Duty Maternity Skirt is a fun denim skirt with that maternity waistband to keep you comfortable and stylish as you grow that tiny human!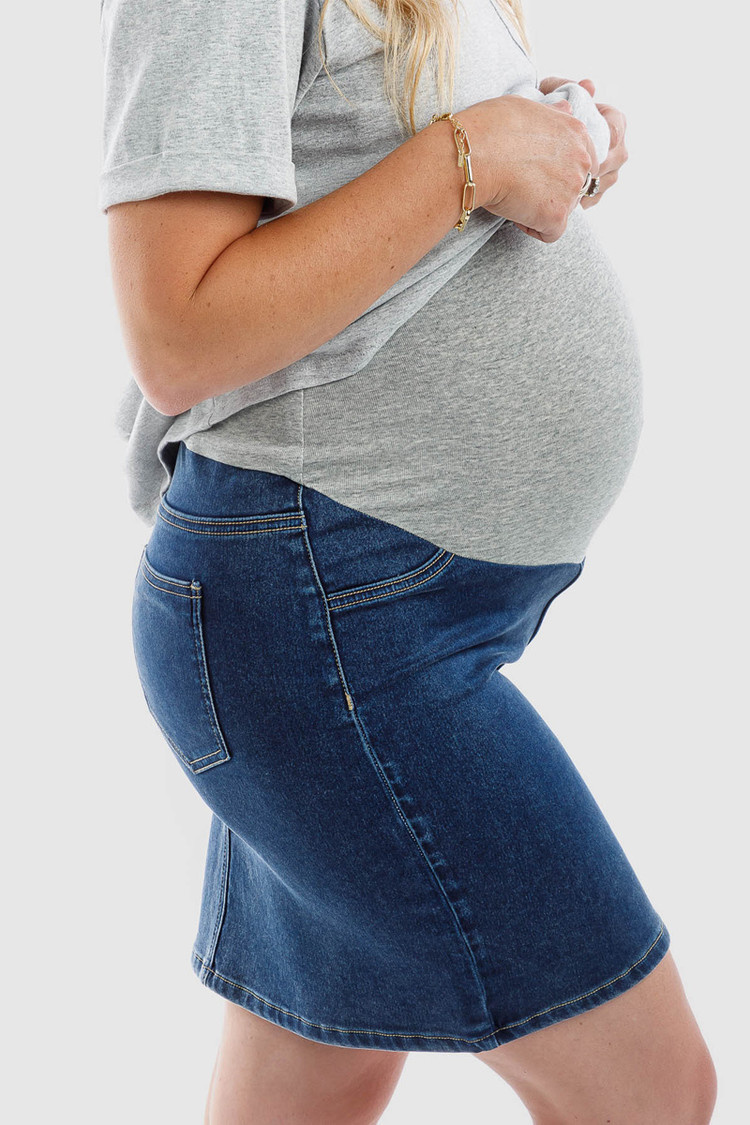 Canadian Tuxedo: Complete the Look
So you found your new favourite pair of jeans - why not complete the look with a denim jacket? I'll never stop rocking the Canadian Tuxedo—it's a classic for a reason!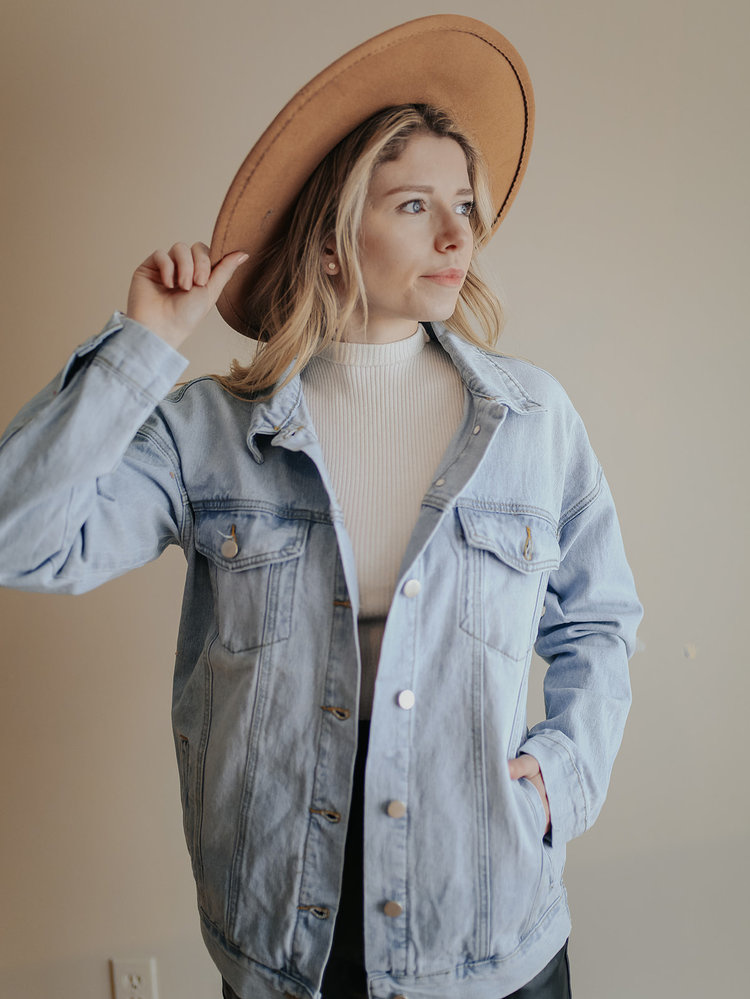 The Jerri Denim Jacket is a classic silhouette in a lovely light wash.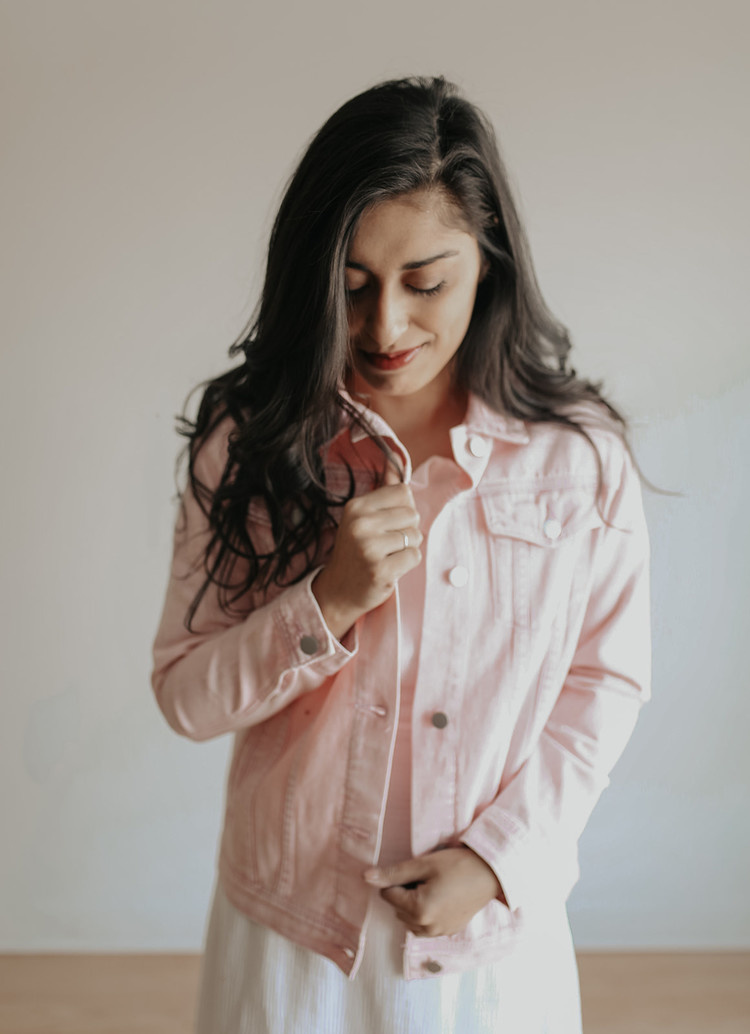 Add a pop of colour with the Tina Jacket in a pretty pink!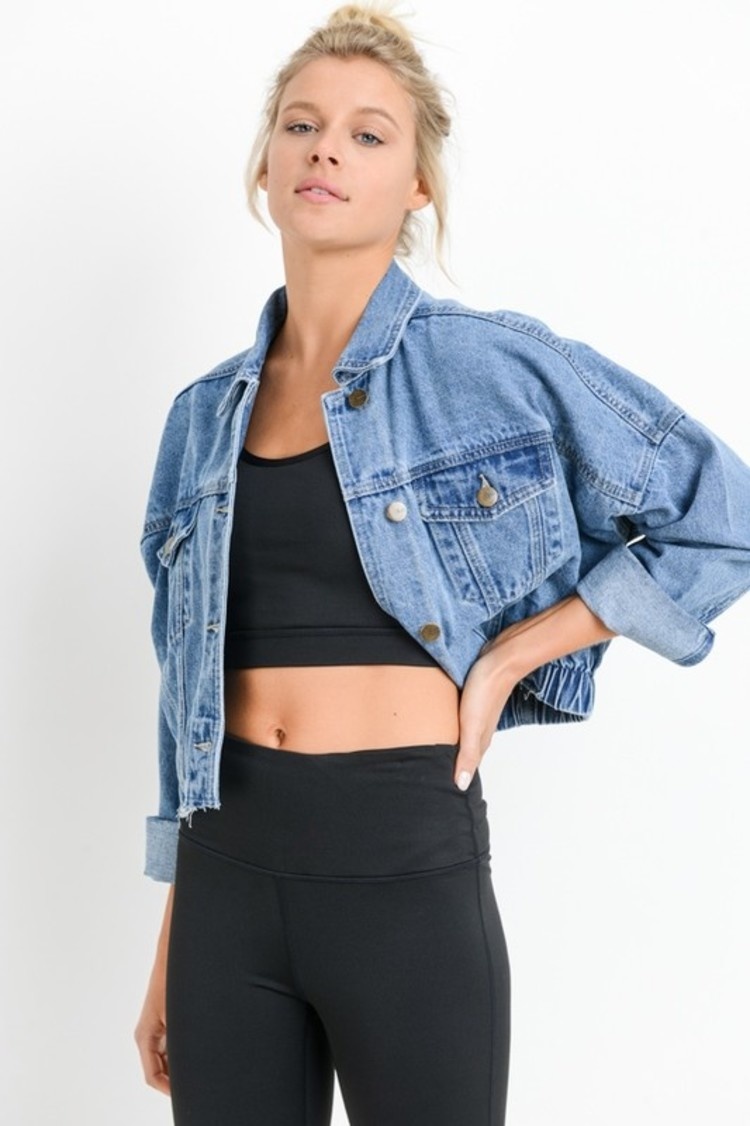 New Arrival: The Raya Cropped Denim Jacket is a fun addition to your summer wardrobe.

Summary

Whether you're just dipping your toe into these new denim trends or are a seasoned wide leg pant wearer, Style Bar has the denim for you! Like what you see here? Check out our Denim Shop.

Style Bar has pants for every body, from XS to 3X.

function loadScript(url, callback){ var script = document.createElement('script') script.type = 'text/javascript'; script.src = url; document.getElementsByTagName('head')[0].appendChild(script); } loadScript('https://www.shopboostapp.com/v3/notification/shopboostv3.js'); function addListenershopboost(b,a,c){a.addEventListener?a.addEventListener(b,c,!1):a.attachEvent('on'+b,c)}addListenershopboost('load',window,function(){refshopboost=document.referrer;shopboost(12678,refshopboost)});