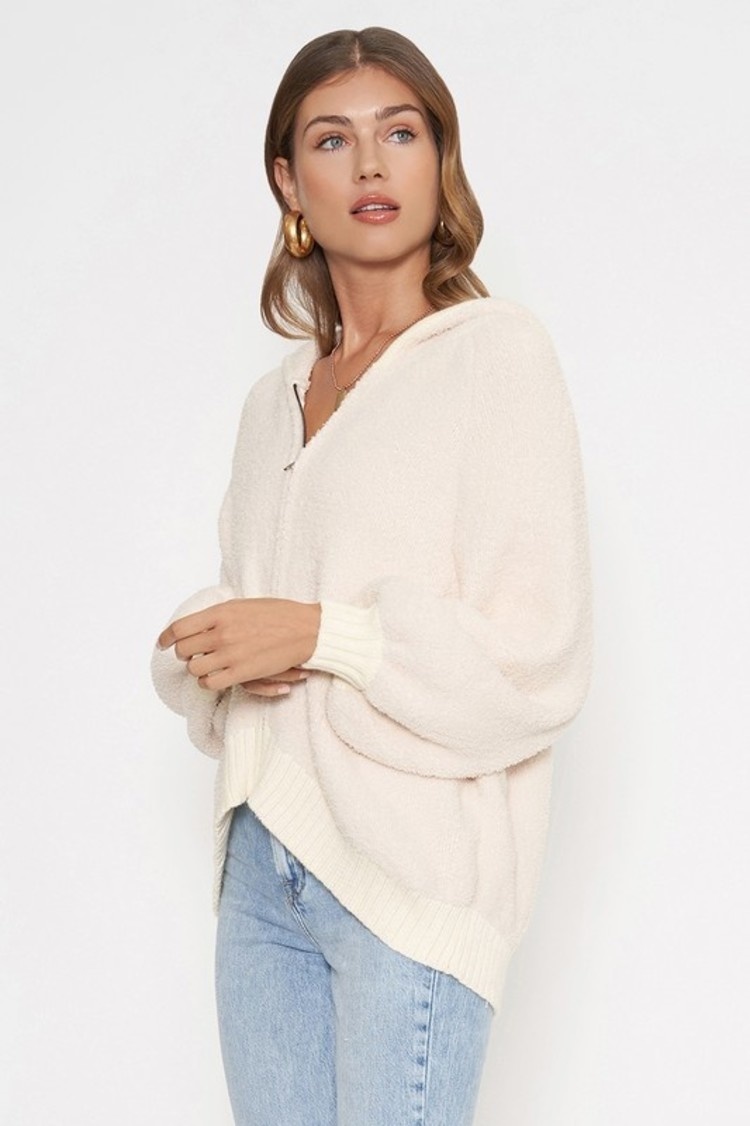 Transition to Fall
Don't be sad that summer is almost over, be glad that the season of pumpkin spice, scarves and cozy sweaters is almost here! This time of year is that awkward in between seasons⁠—it can be difficult to know what the weather is doing and what to wear. Lucky for you, we have a guide to help you transition from the warm temperatures into the cooler months.
Get Lounge-y
We're approaching the comfy-cozy time of year, but that doesn't mean you have to sacrifice style! A matching set is the best way to wear something comfortable but still look put together.
The Frankie Lounge Set is made of a soft, plush, thick material to keep you warm on those cool August nights, but is still short sleeved so it doesn't feel too heavy for the summer. Available in Black and Resort Red, so you can go classic or vibrant with your loungewear. 
The Willow Sweater is another great option for those cool summer nights. It is a heavier weight but still shorter sleeved so it provides the perfect amount of warmth for this time of year. Willow is available in two beautiful summery colours, Sky Blue and Lovely Lilac.
Time for Long Sleeves
The Hacchi Dolman Sleeve Top is a staff and customer favourite! Made from a lightweight, soft crepe fabric, this top features a dolman style sleeve, boat neck and is perfectly tapered at the hip. Wear on its own with your favourite pair of pants, or layer on a shacket and a scarf for the ultimate fall look (which definitely pairs nicely with a fall spice latte).
Available in classic fall colours Ash and Grey, or bring the essence of summer into the fall with you with a bright Summer Green.
The Marjorie Top is another great transition piece! Its oversized style looks great with a pair of cutoff shorts for this in-between weather, and will carry you into the fall when it comes time to embrace full-length jeans again.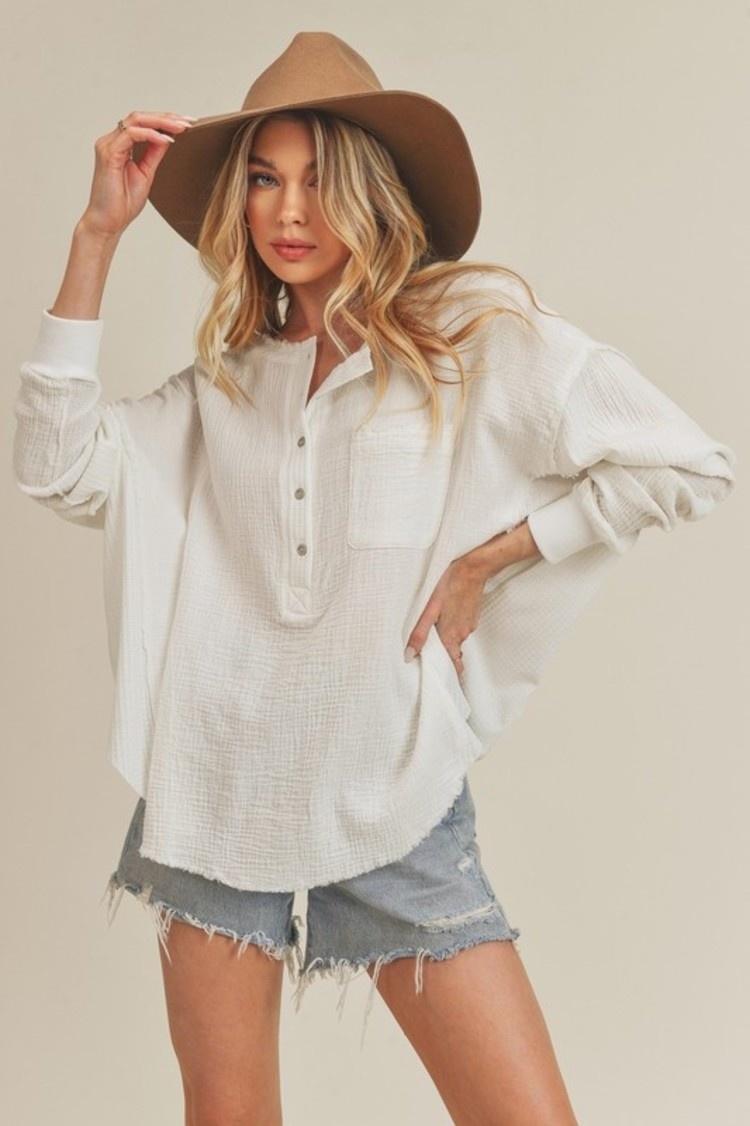 Time for Layers
Let's face it, I'm a summer girl, but even I can't resist the draw of a soft sweater. There comes a time when we need to embrace warm layers, but that doesn't mean they can't be in nice summer colours! 
The Vera Soft Knit Cardigan is a soft knit, mid length and has nice large pockets. Available in Heather Sky and Heather Pink, it'll help ease the transition from the bright season to the cozy season.
Speaking of cozy, have you seen the Simone Jacket? It's lightweight but super soft, and with its hood and oversized fit you'll want to cuddle up in this one all year 'round. Available in a neutral Off-White, so it'll go with pretty much anything.
Summary
I know it's hard to let go of the sunshine, shorts, and sun dresses, but we hope that these cozy pieces help ease the transition. (And for all of you fall lovers, it's your time to thrive, and we're so happy for you!) Not to mention, you can snag all of these pieces and more for 30% off with code SUMMERSALE22 until the end of the summer!
There are so many great fall pieces coming soon, so get excited for our biggest launch of the year! In the meantime, shop summer to fall transition pieces in-store or online.