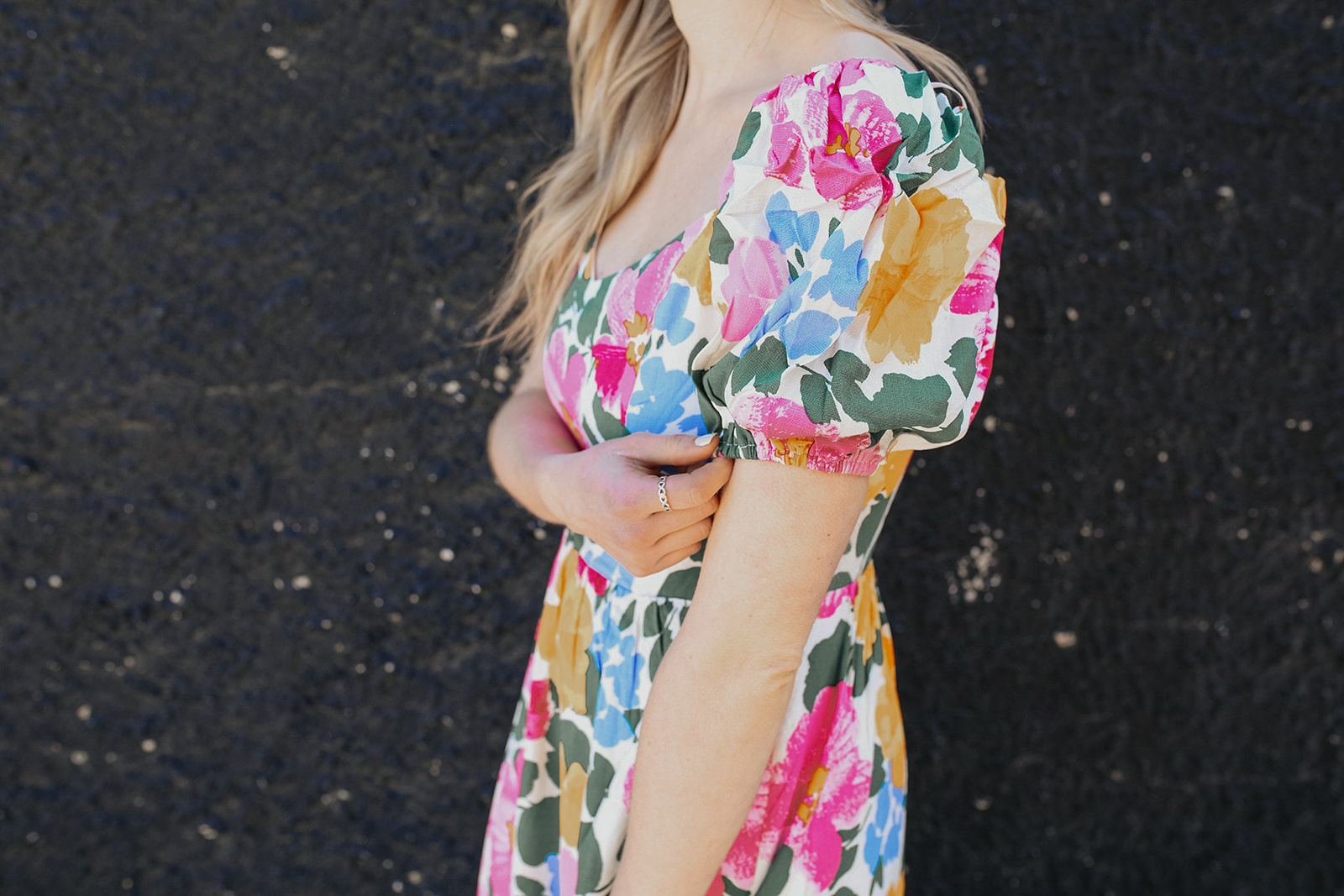 The Summer Dress Edit
If you're in Winnipeg like us you might be skeptical about this but SUMMER IS FINALLY HERE.
It's time to ditch those heavy layers and slip into something lighter. Style Bar is ready to help you turn up the heat with these essential dresses for summer. Whether you're into something bright and bold, or something a little more soft and subtle, we've got the perfect summer dresses to add to your wardrobe.
Soft & Subtle, Easy Breezy Dresses
The Donna Flare Midi Dress is a gorgeous v-neck, puff sleeve midi dress with an open back and a bow to tie it all together. The cotton and linen blend will keep you cool on even the hottest days summer can throw at us.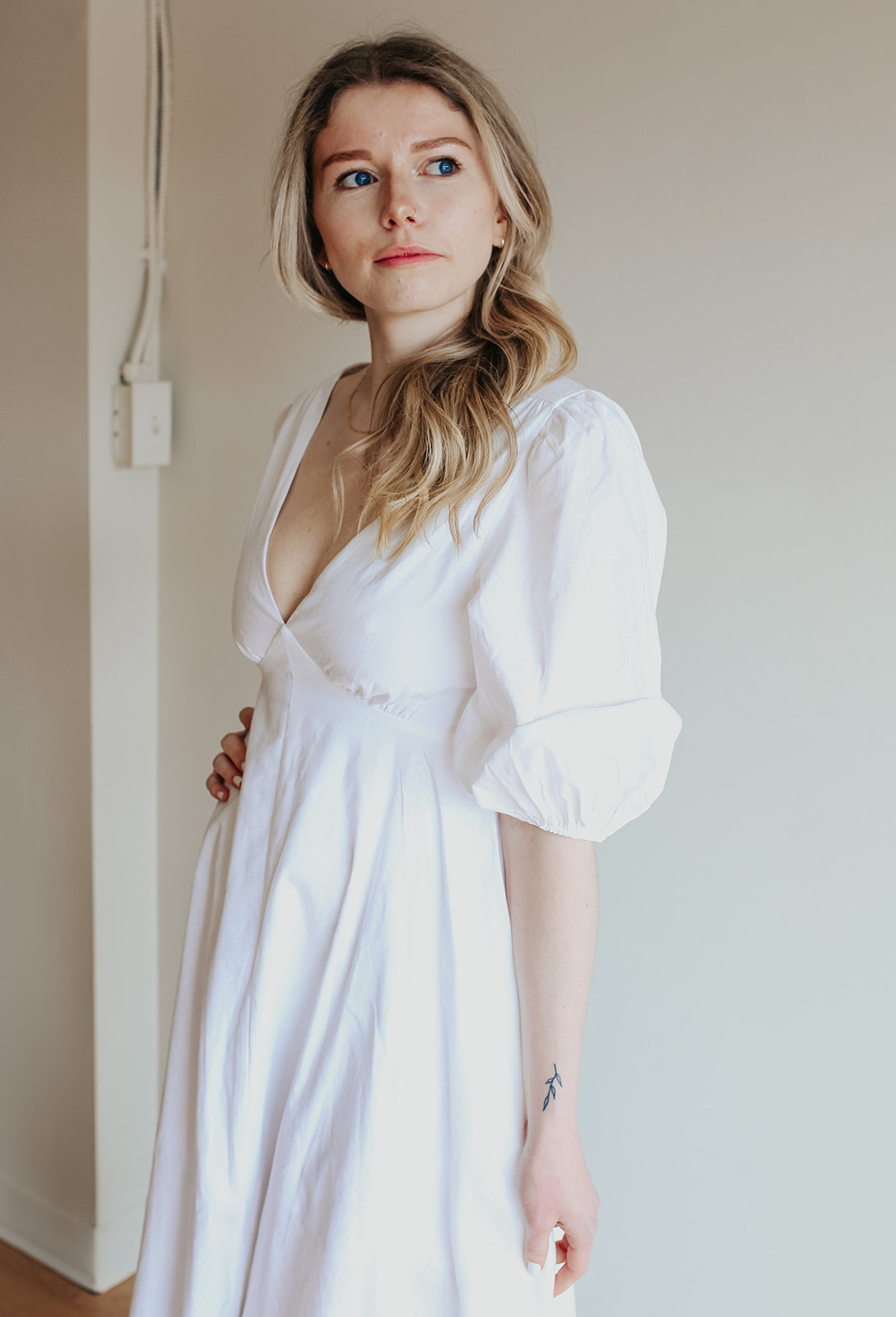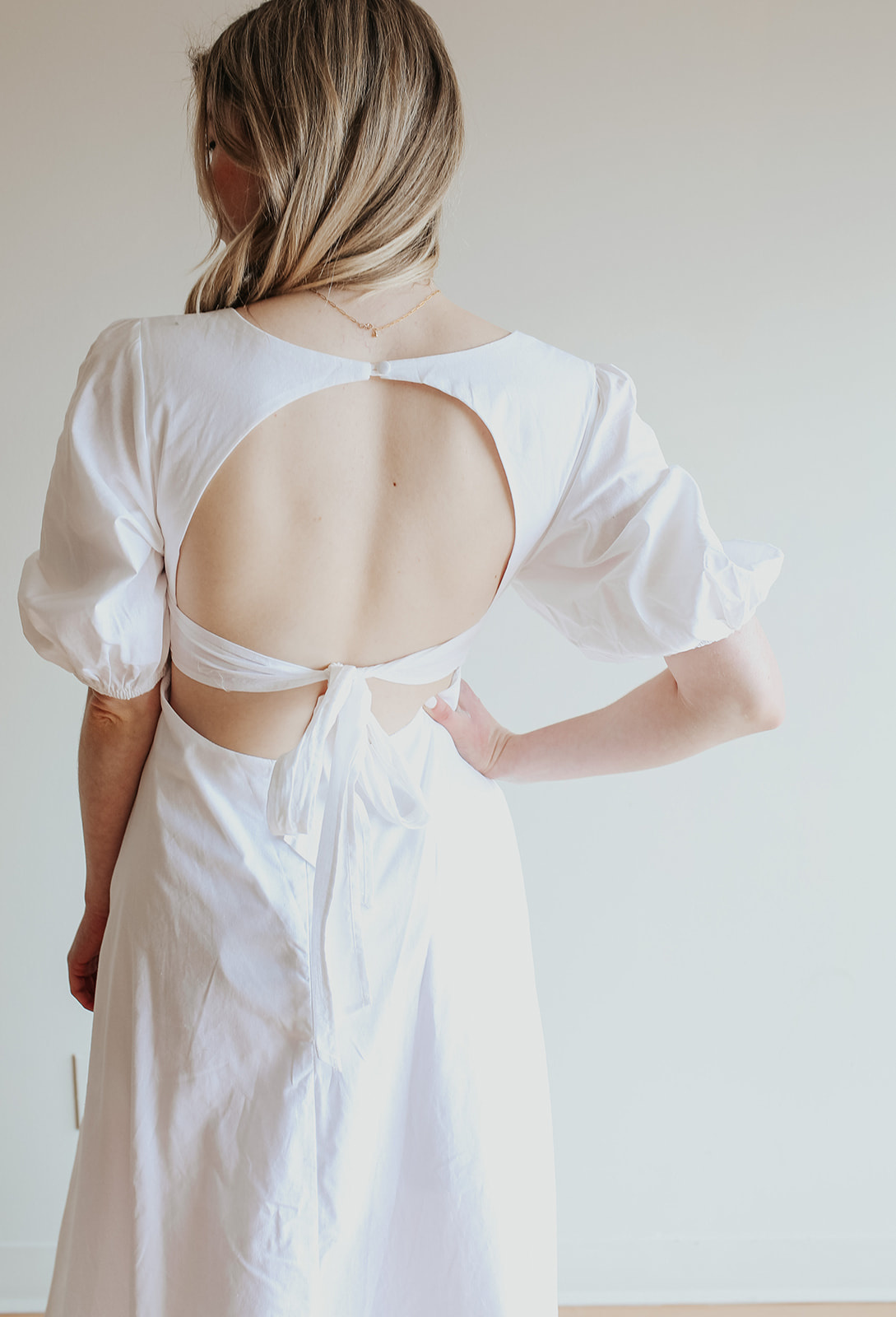 Another dress we love is the Ruffle Sleeve Maxi Dress. This 100% cotton beauty features a square neckline, ruffle sleeves and a smocked back for extra stretch and comfort.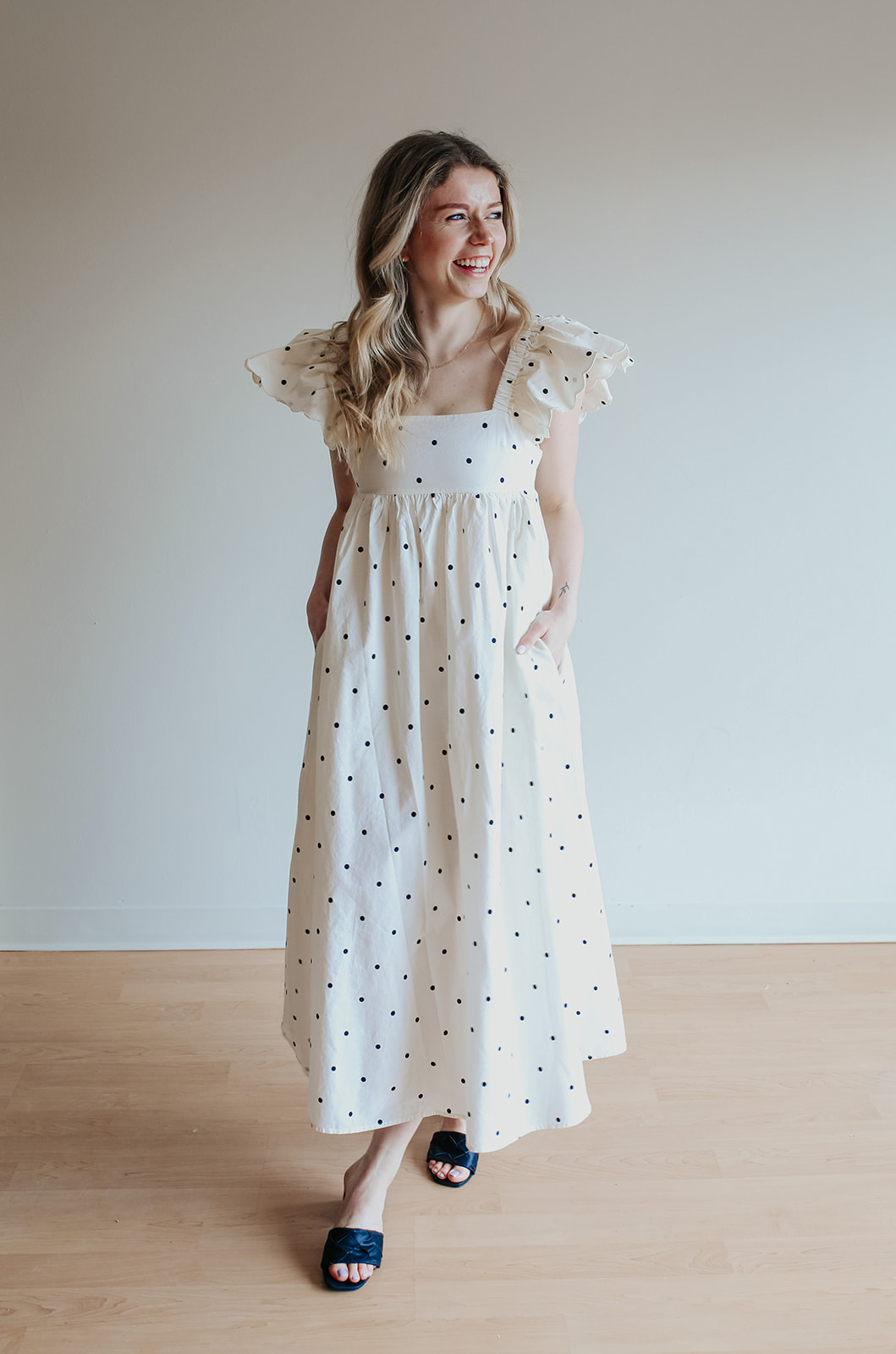 Looking to add some colour without going too bright and bold? The Georgia Dress might be what you're looking for! This 100% cotton v-neck mini dress has a collar, drop shoulder, smocked elastic waist and puff sleeves.
Here we have the dress in a beautiful Apricot colour, but it is also available in a soft Sky Blue.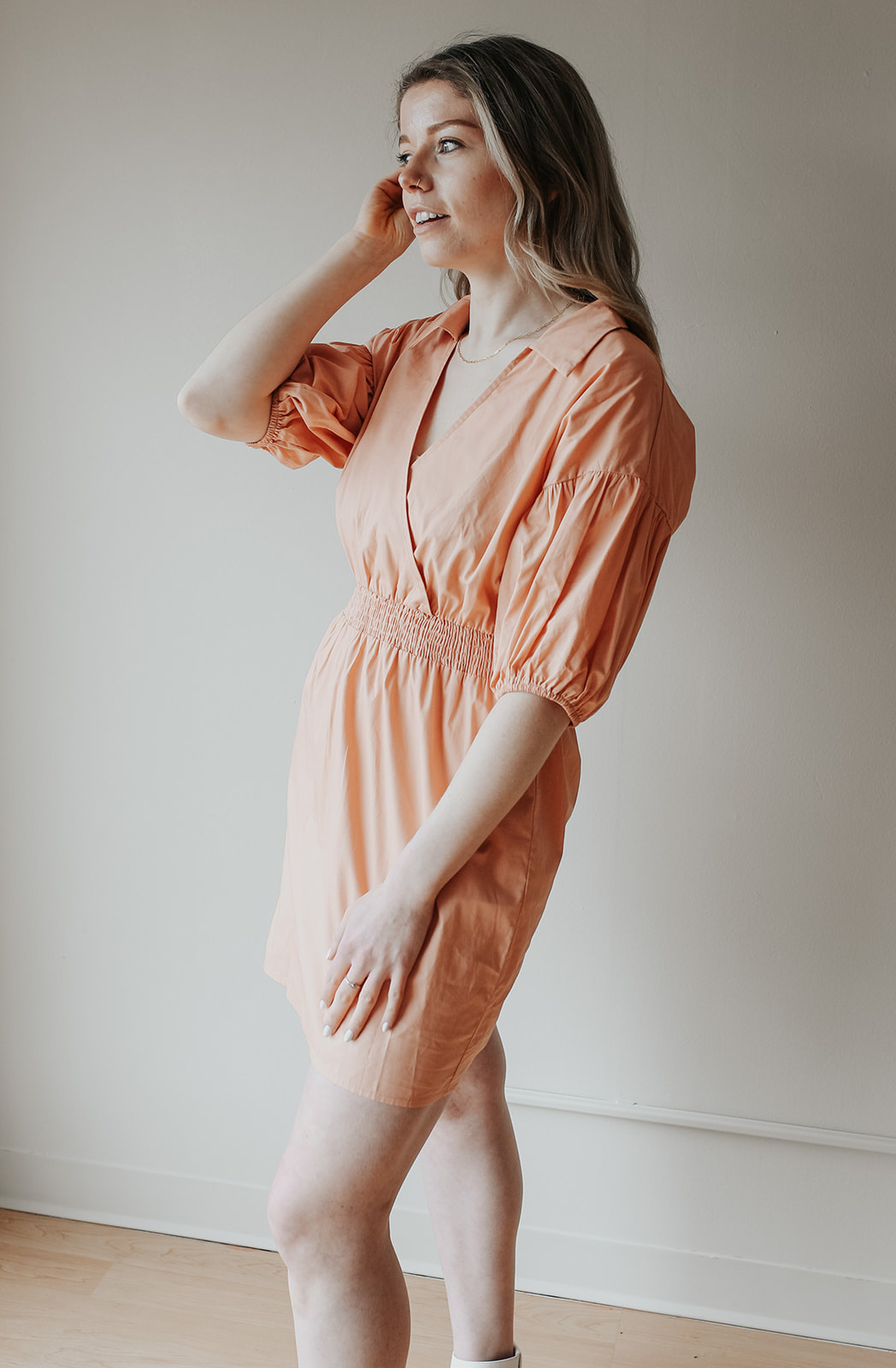 Easy to Throw On Dresses in Bold & Beautiful Colours
I'm not sure about you, but as long as the weather cooperates I prefer to live out my summer days in comfy t-shirt dresses, free from the restrictive pants I've been stuck in all winter.
These ones are a perfect blend of lightweight Rayon and Spandex to give them just the right amount of stretch. Throw them on for a walk around the Forks or dress them up with some accessories for that patio date with the girls.
Try the Vivant Dress in this fun rainbow stripe, or the Brandy Dress in this stunning, bold red.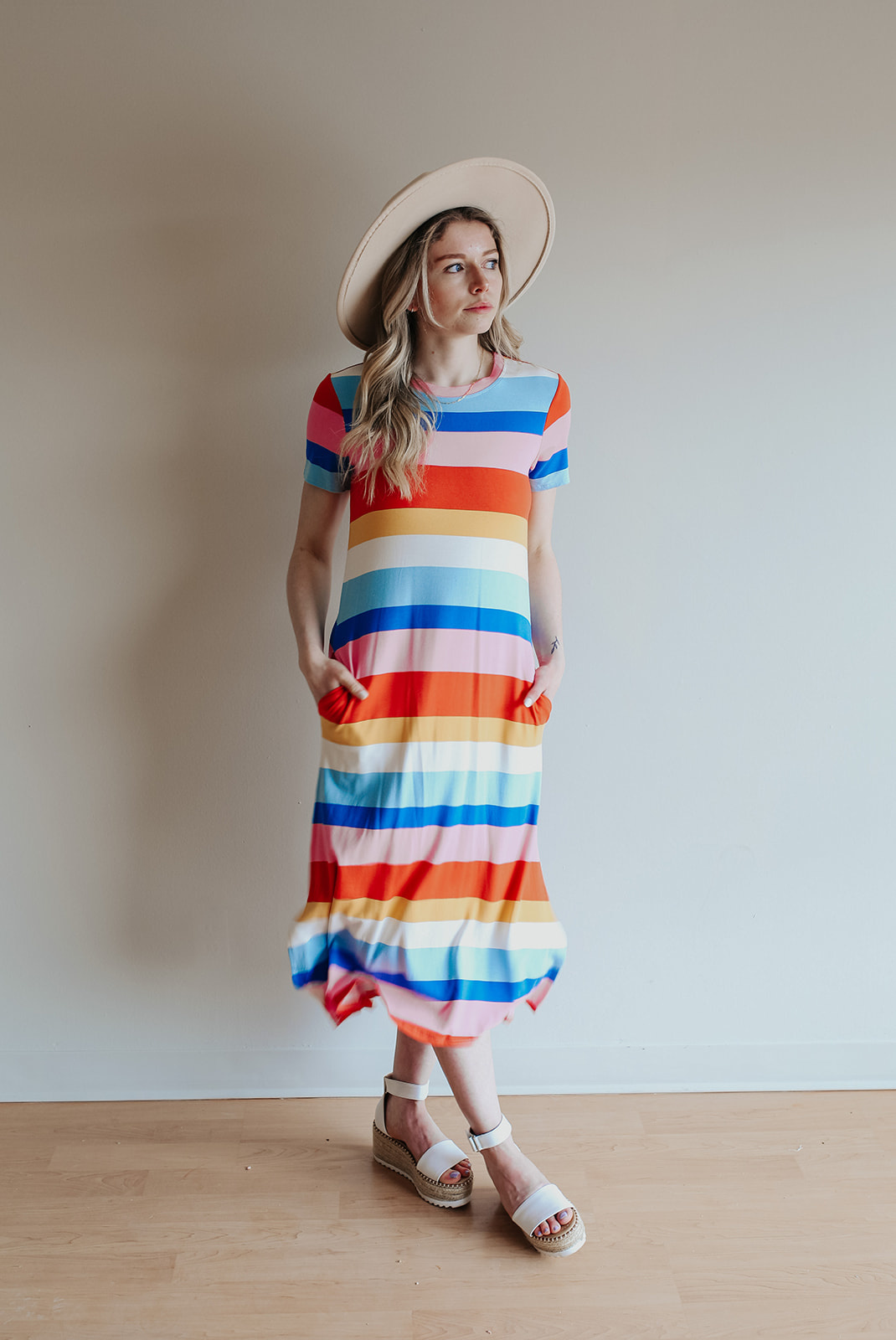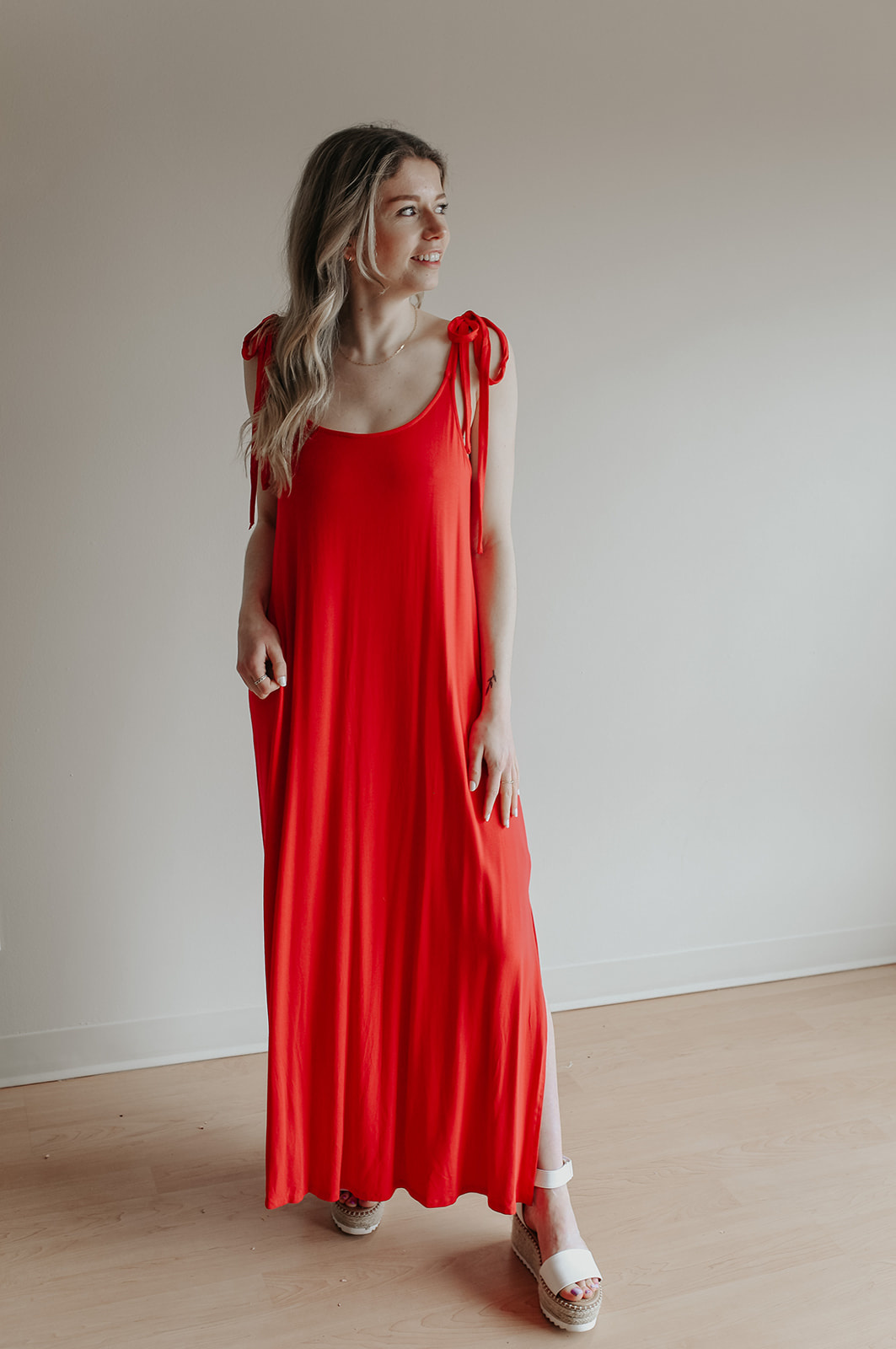 Sweet(heart) Dresses for that Summer Event
It's wedding season and we've already had lots of you in the shop looking for the perfect dresses to wear to all of the events that come along with the upcoming nuptials!
I'm a big fan of a sweetheart neckline, and when you couple it with a puff sleeve and a dreamy summer print I simply can't resist! These dresses have a smocked back and are that perfect blend of Rayon and Spandex to keep you cool and comfortable throughout the day.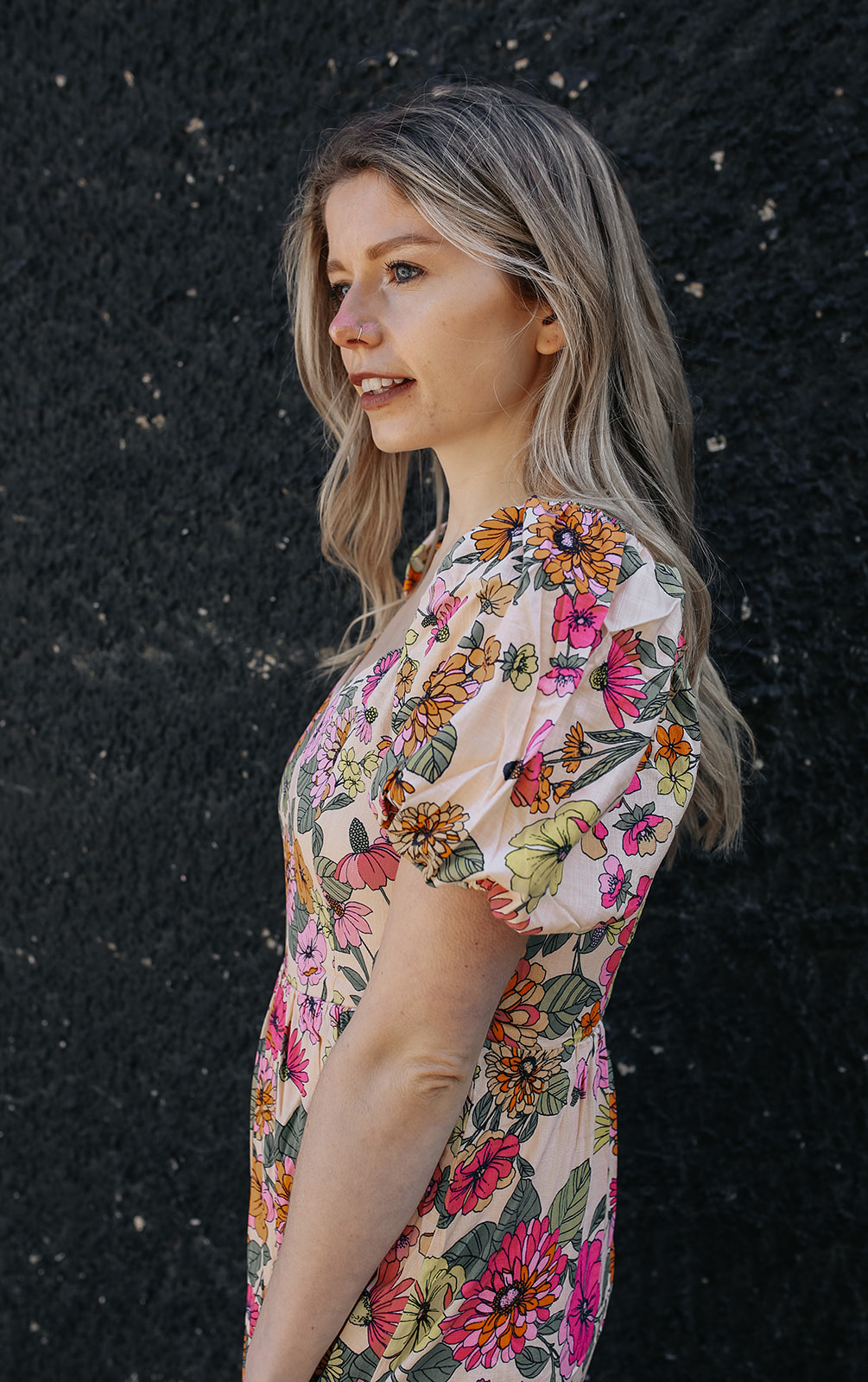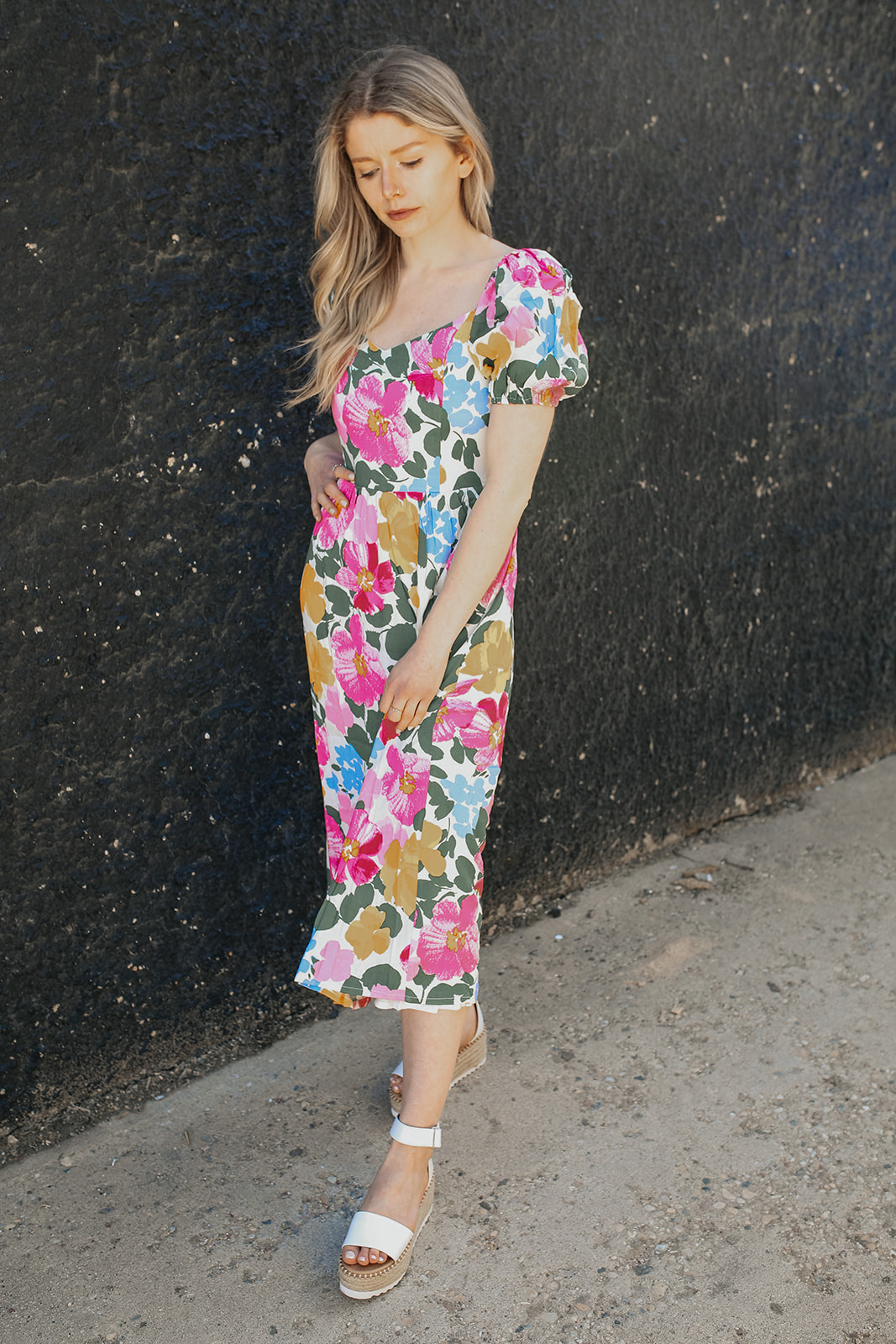 The Twiggy Puff Sleeve Midi Dress is a more classic floral print, while the Kokomo Puff Sleeve Midi Dress is a little more abstract. Both are bright and fun for the summer, and would be perfect for that wedding or that hot date you've got coming up.
More Summer Prints!
The Lea Tie Back Dress is the perfect summer dress! The smocked bodice makes it super comfortable, the open back adds some interest (and ventilation for those hot days), and the midi length and side slit make it so easy to wear. I love the bright-yet-muted colour palette—it's still cheery without being too in your face.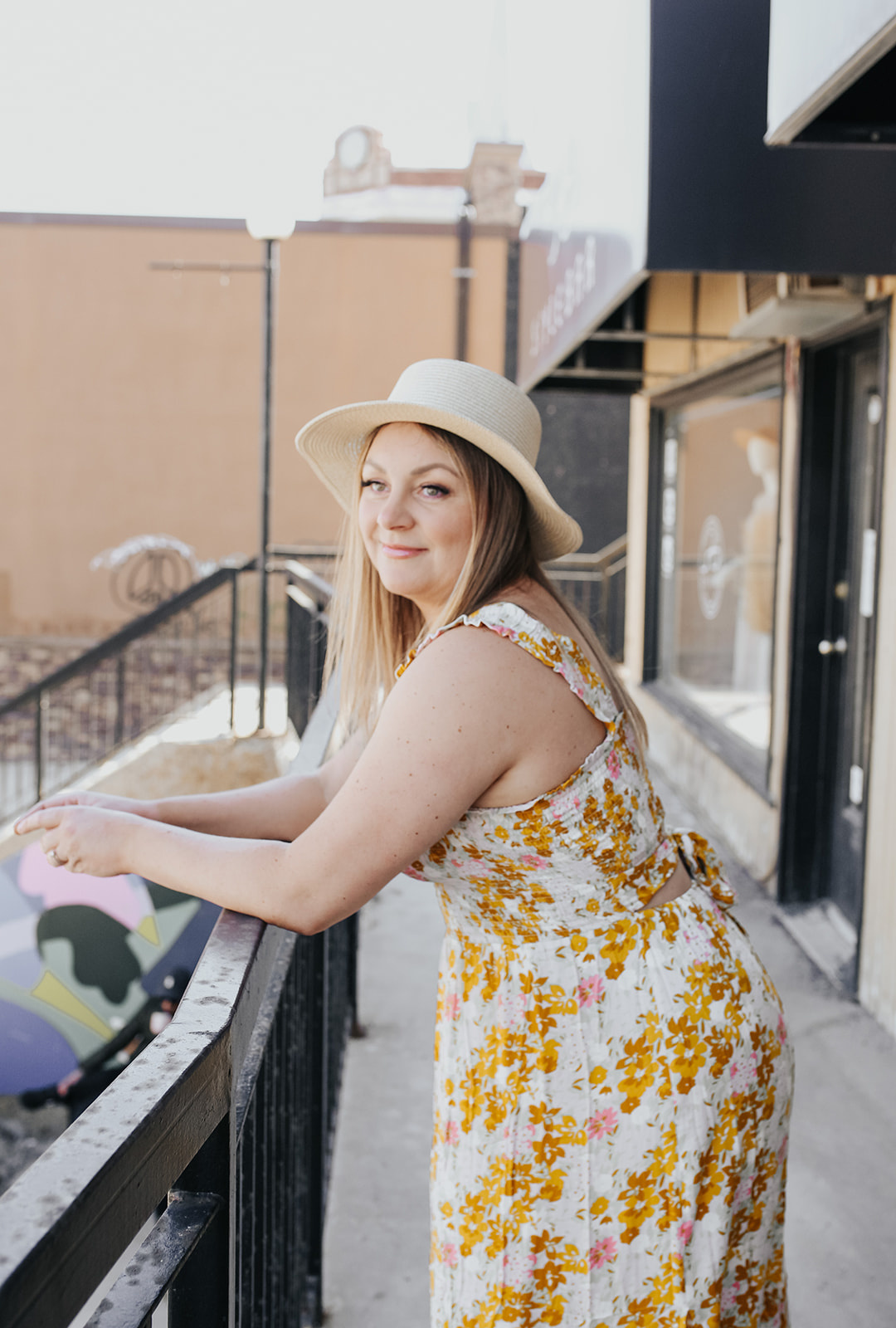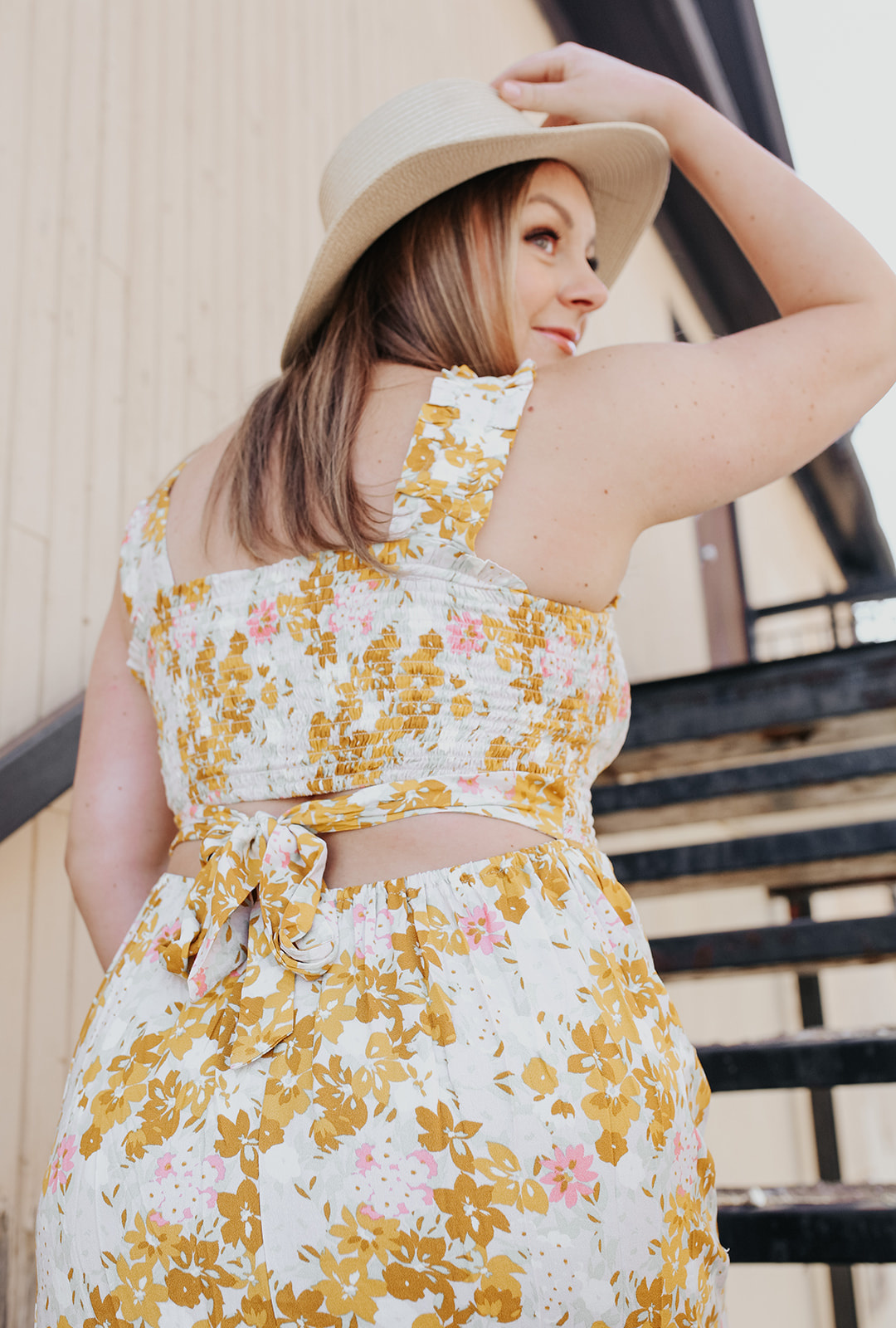 The Yani Dress is a fun floral with a bit of a darker hue—perfect for a summer night out!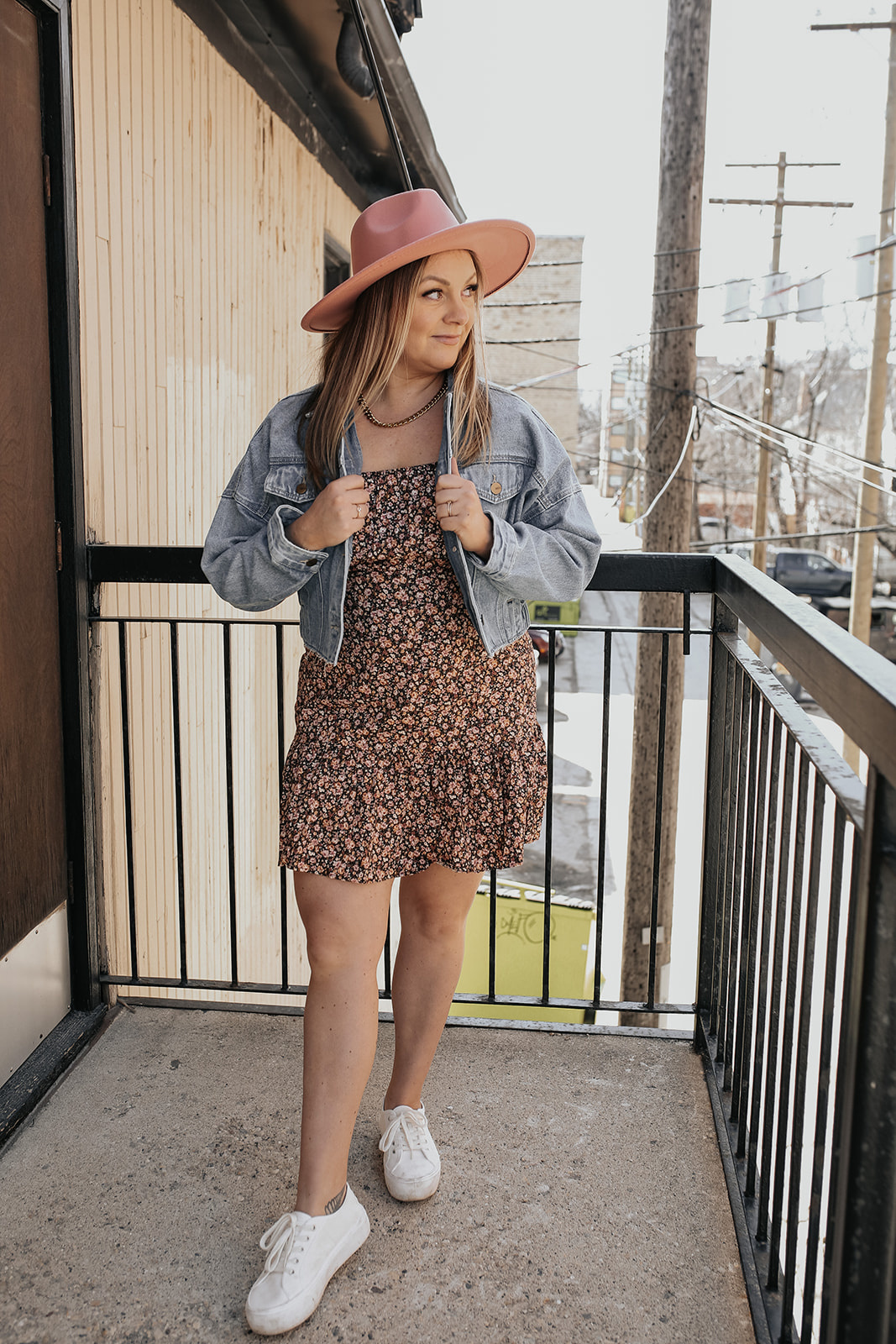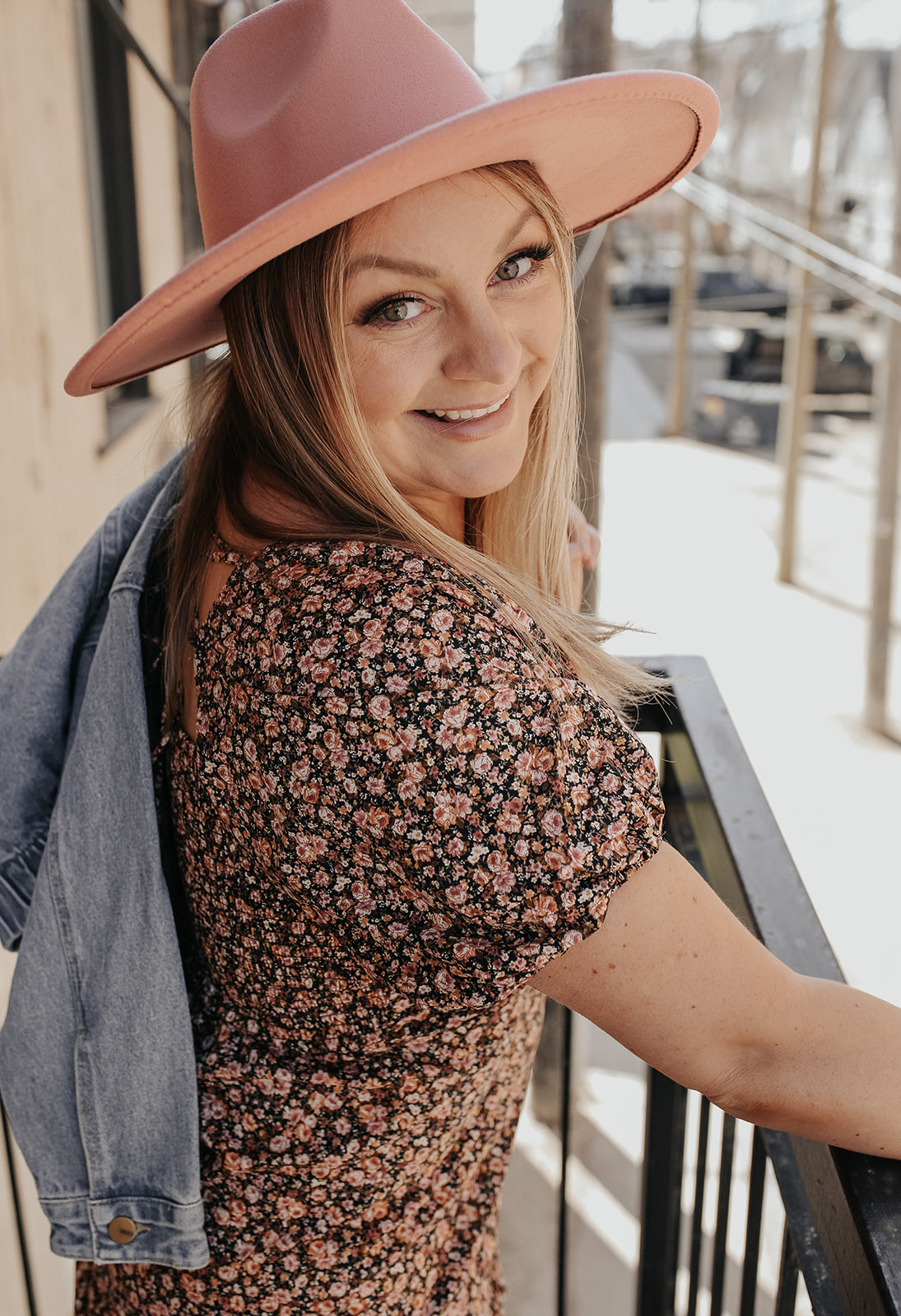 Features include: square neckline, puff sleeves and a lace up back with smocking. Here we have it paired with the Raya Cropped Denim Jacket, the perfect addition to any summer dress!
Rompin' Around
Why not take a dress and make it…shorts? Rompers are a super versatile addition to your summer wardrobe—all the freedom of movement you get from shorts with the pretty and put-together look of a dress.
The Pia Romper is a bright, bold and fun option. The button up and tie front is as functional as it is cute!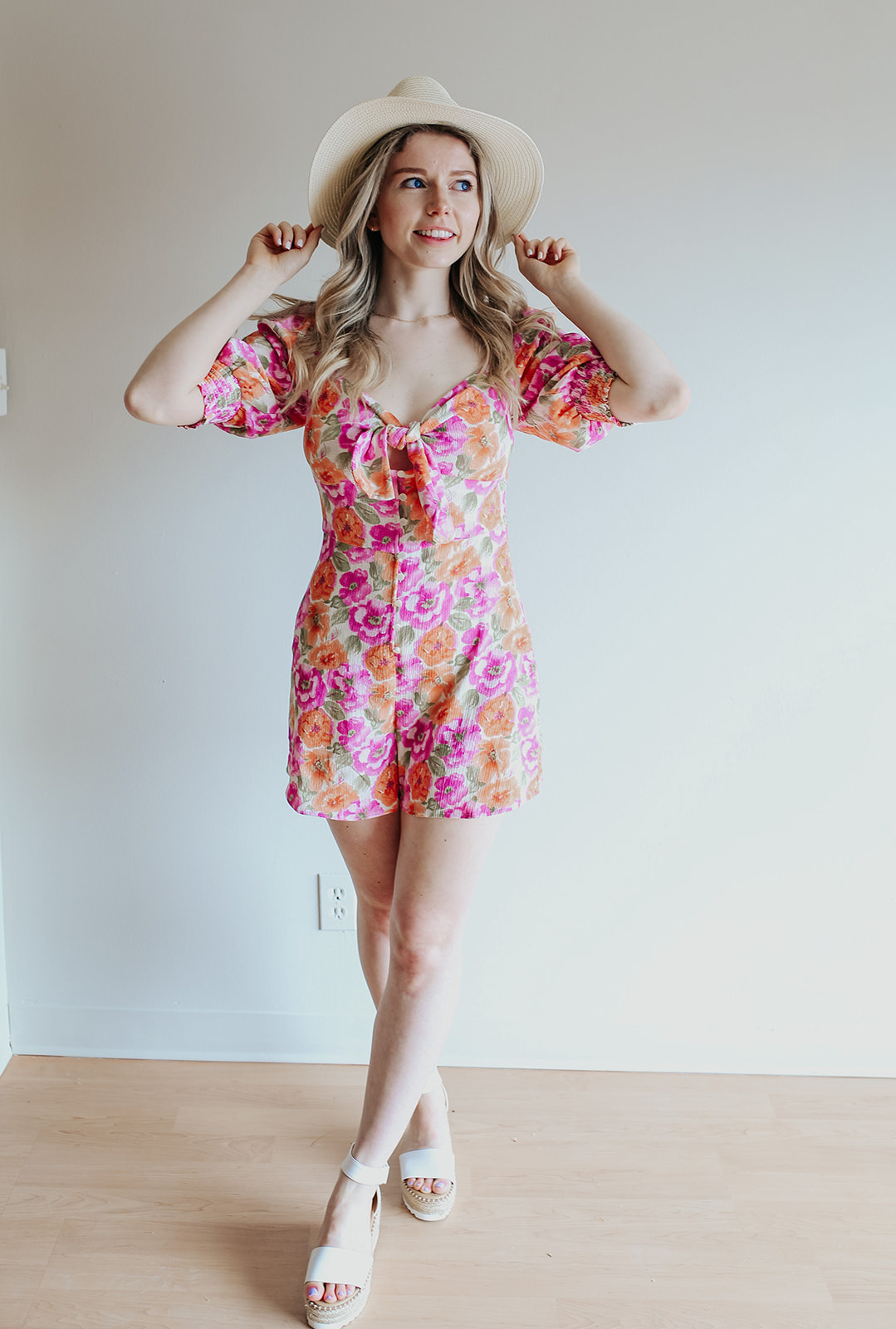 Don't forget to Accessorize!
So you just found the perfect dress… now what? Finish off the look with our selection of summer accessories!
Our Vegan Felt Rancher Hat, Boater Sun Hat, and Panama Sun Hat are great ways to top off your summer look (while also getting some extra protection from those pesky UV rays).
Style Bar also carries an assortment of fun and colourful claw clips and are excited to carry beautiful, handmade Olive & Co. scrunchies!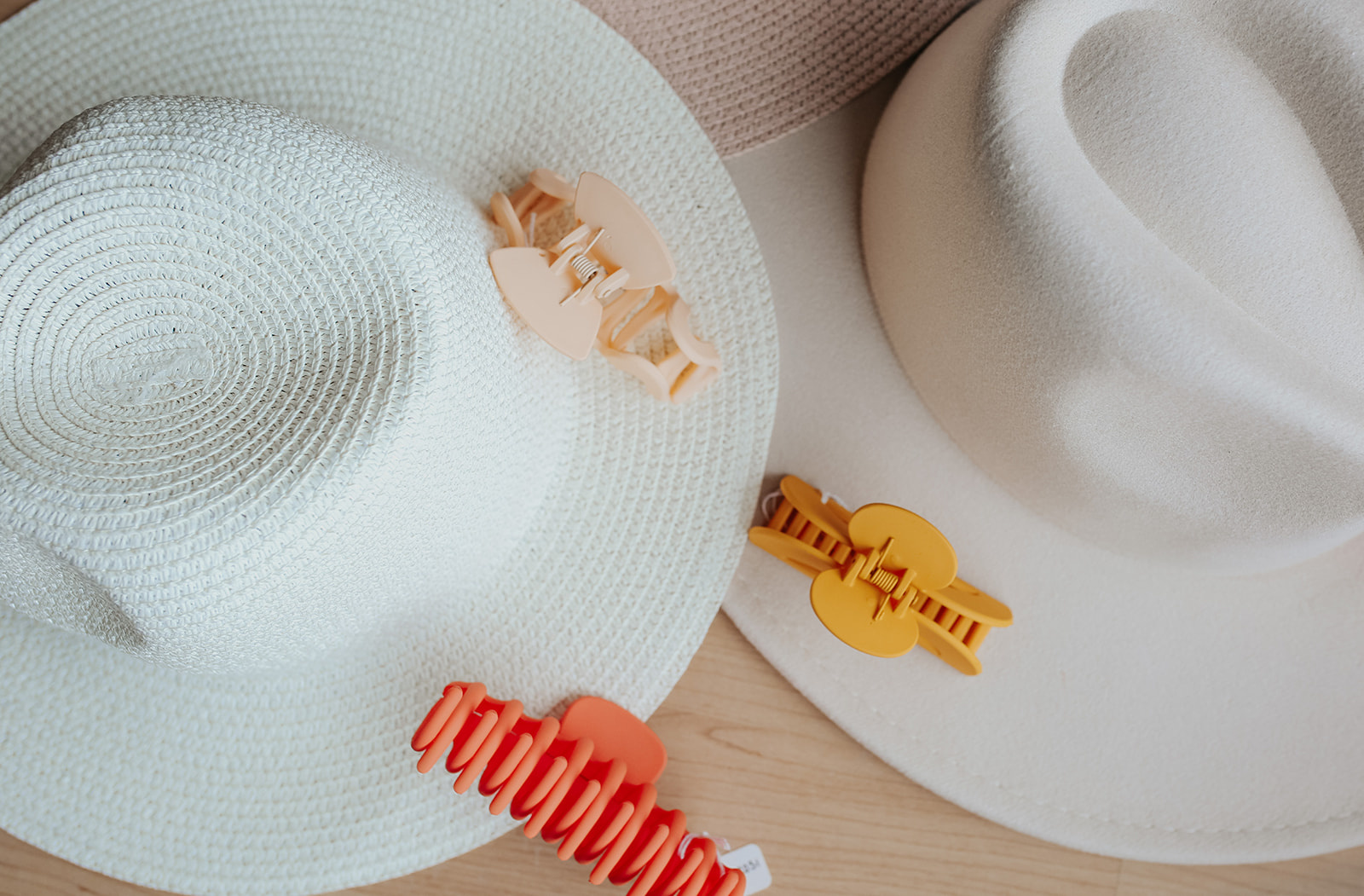 Summary
Soft & Subtle, Bold & Bright, Prints or Solid Colours, Casual or Event-Worthy—whatever you look for in a summer dress we're confident you can find it at Style Bar!
Like what you see here and want to browse our full Dress Catalog?
Shop Summer 2022 Dresses in-store and online!