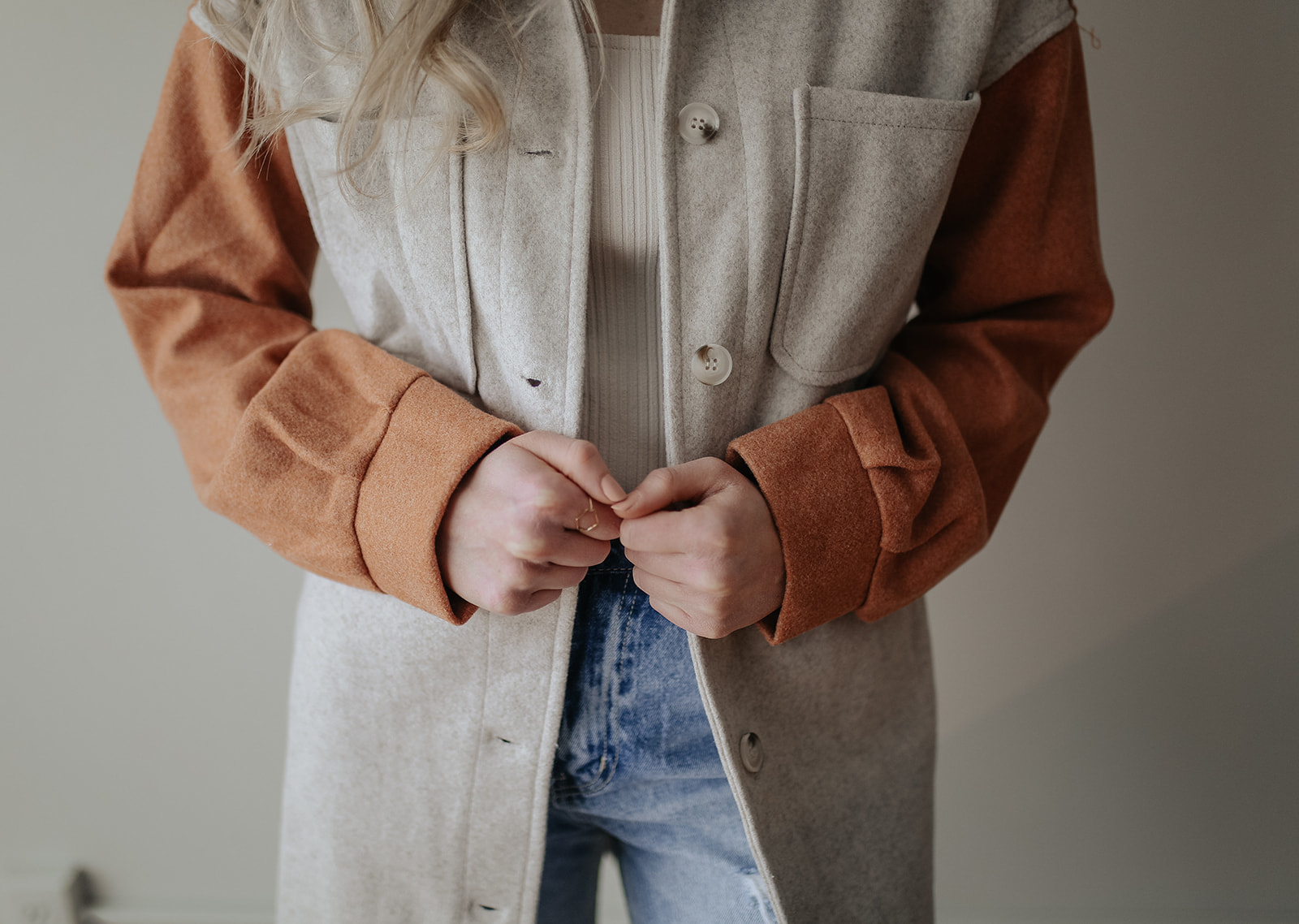 The Latest Spring 2022 Outerwear Fashion Trends to Revitalize Your Closet
Winter in Winnipeg this year was so long and cold many of us may have forgotten that warm weather was possible. What's it like to go outside when the air isn't so cold that it hurts your face? There's a time that I can wear something other than bulky parkas and thick socks?
The time is now! While many would love to skip right to summer weather, we may need some transition pieces before we can ditch our jackets completely. Lucky for us, Style Bar has a great selection of outerwear to help with that transition.
Here's our curated list of the top outerwear trends we're looking forward to rocking this spring.
Denim Jackets… With a Fun Twist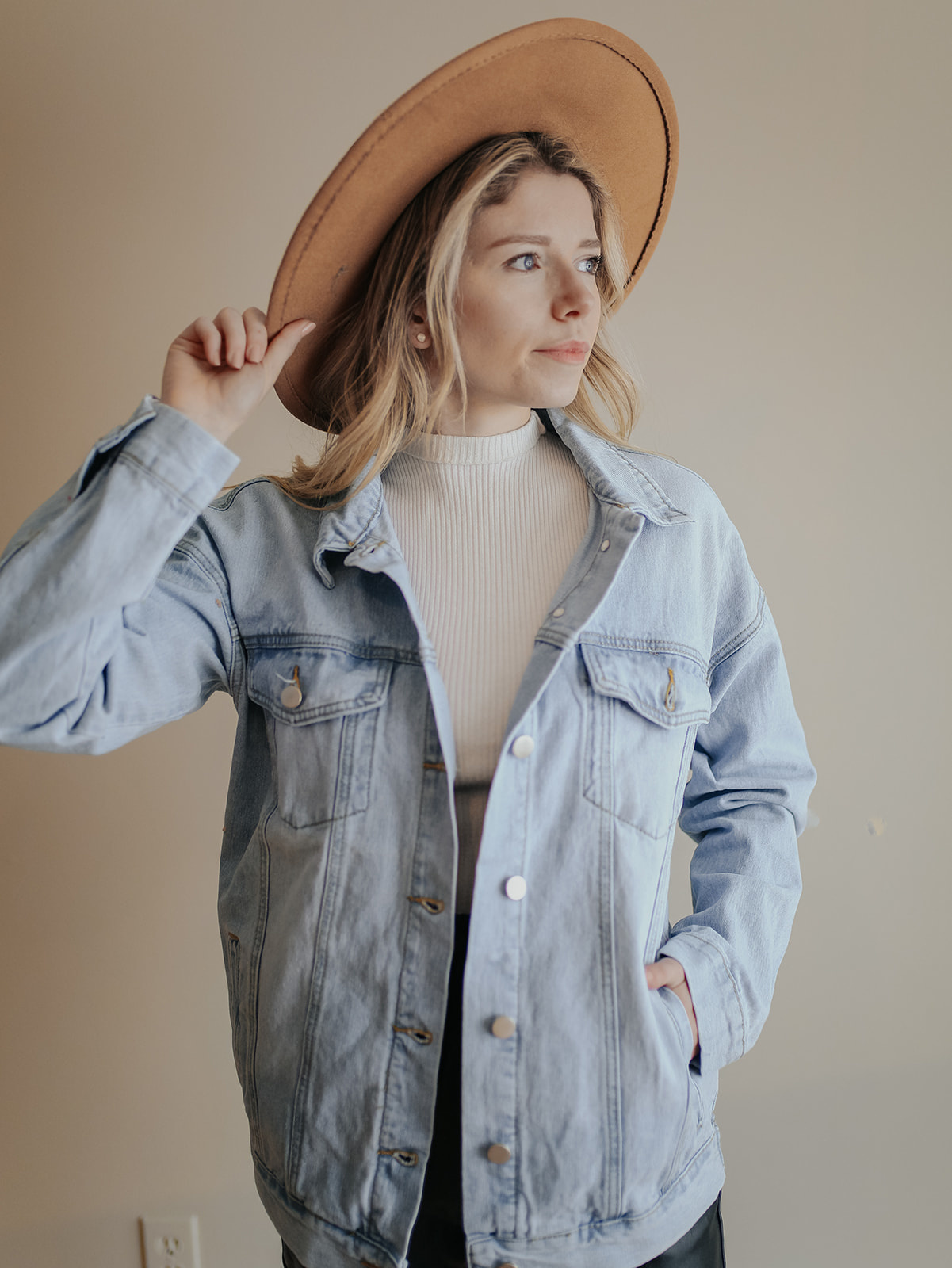 Canadians love denim jackets… and there's a reason for that! They're sturdy, versatile, and great for layering. But what if I told you there was a way to have a little more fun with your jean jacket?
You really can't go wrong with a classic denim jacket - but why stop there?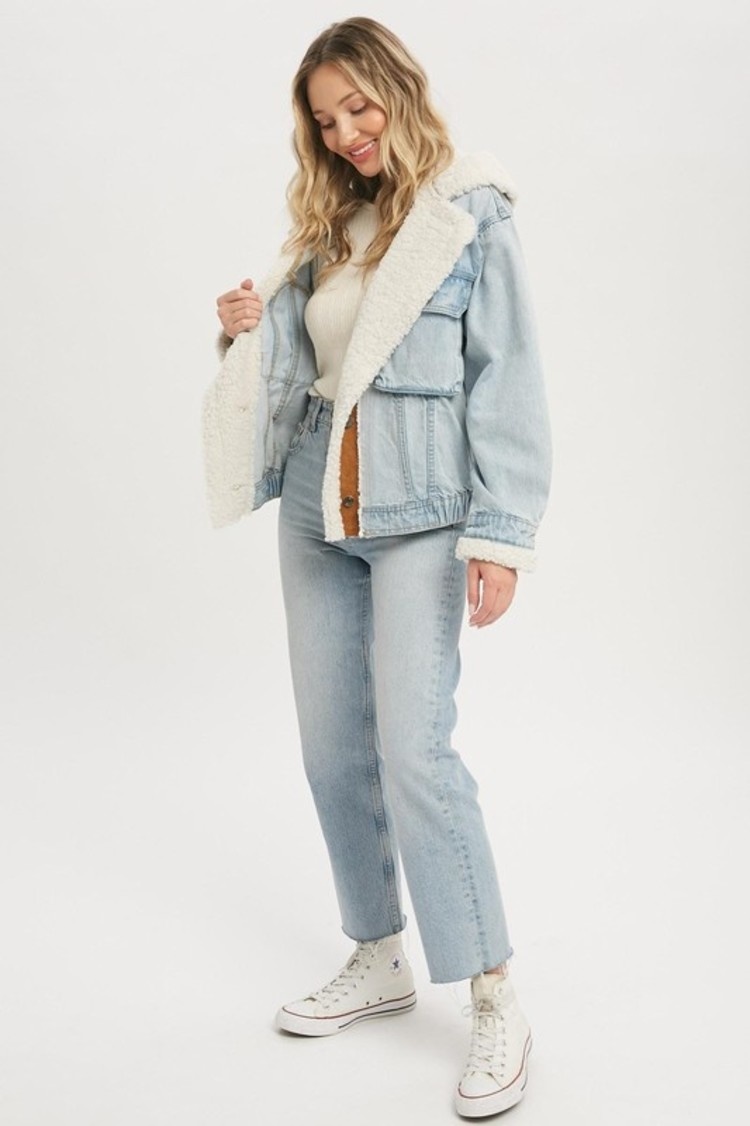 Take this Denim Shearing Jacket, for example. It's a classic denim but with some cozy shearing fur details and a faux suede hood for some added interest.
Or why not rock a pink denim jacket? Keep the classic silhouette but add a fun pop of colour to any outfit. After a long, dark winter we could all use some extra colour, if you ask me!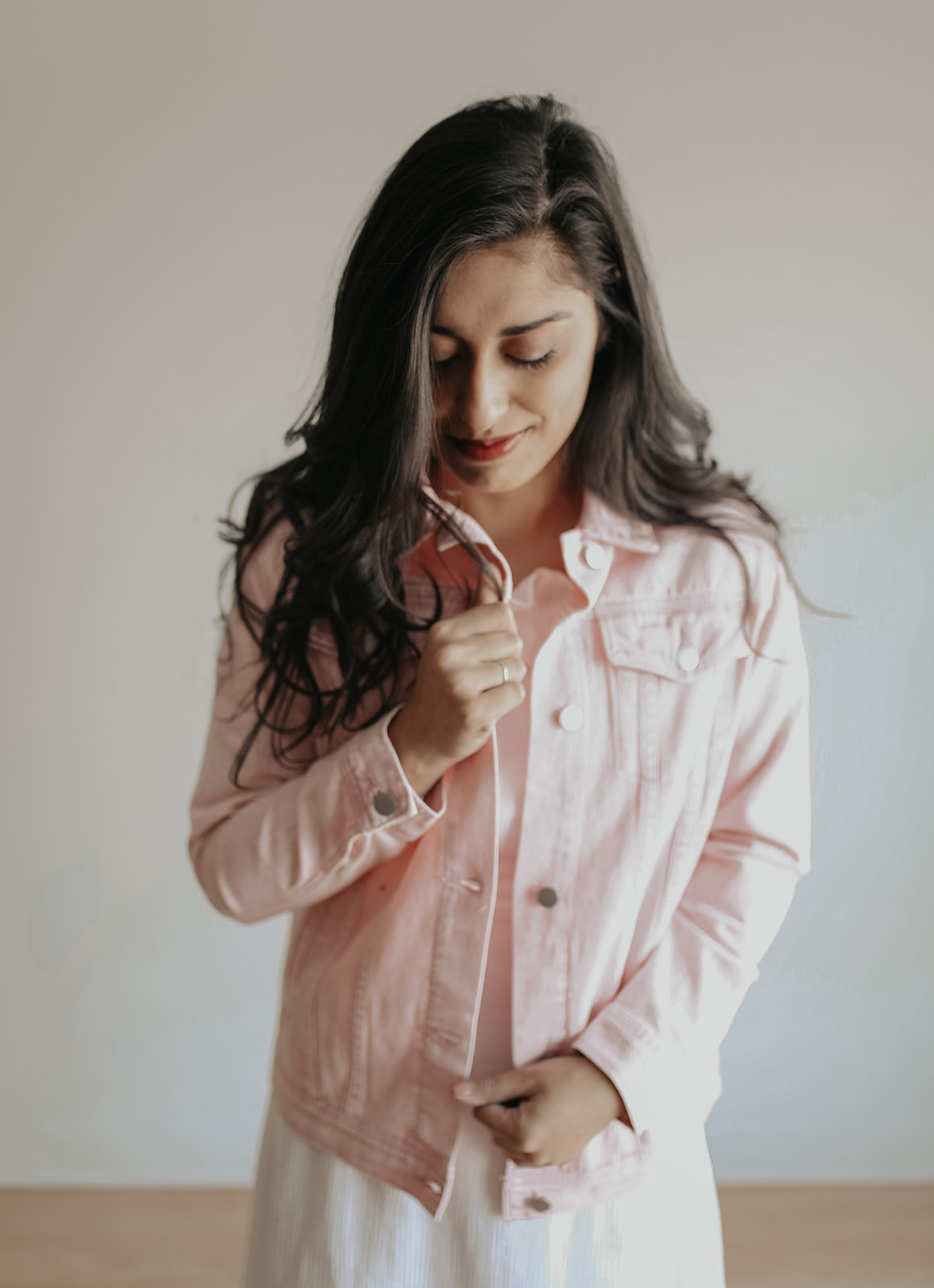 Colour is Your Friend!
Nothing brightens a rainy spring day like a nice pop of colour!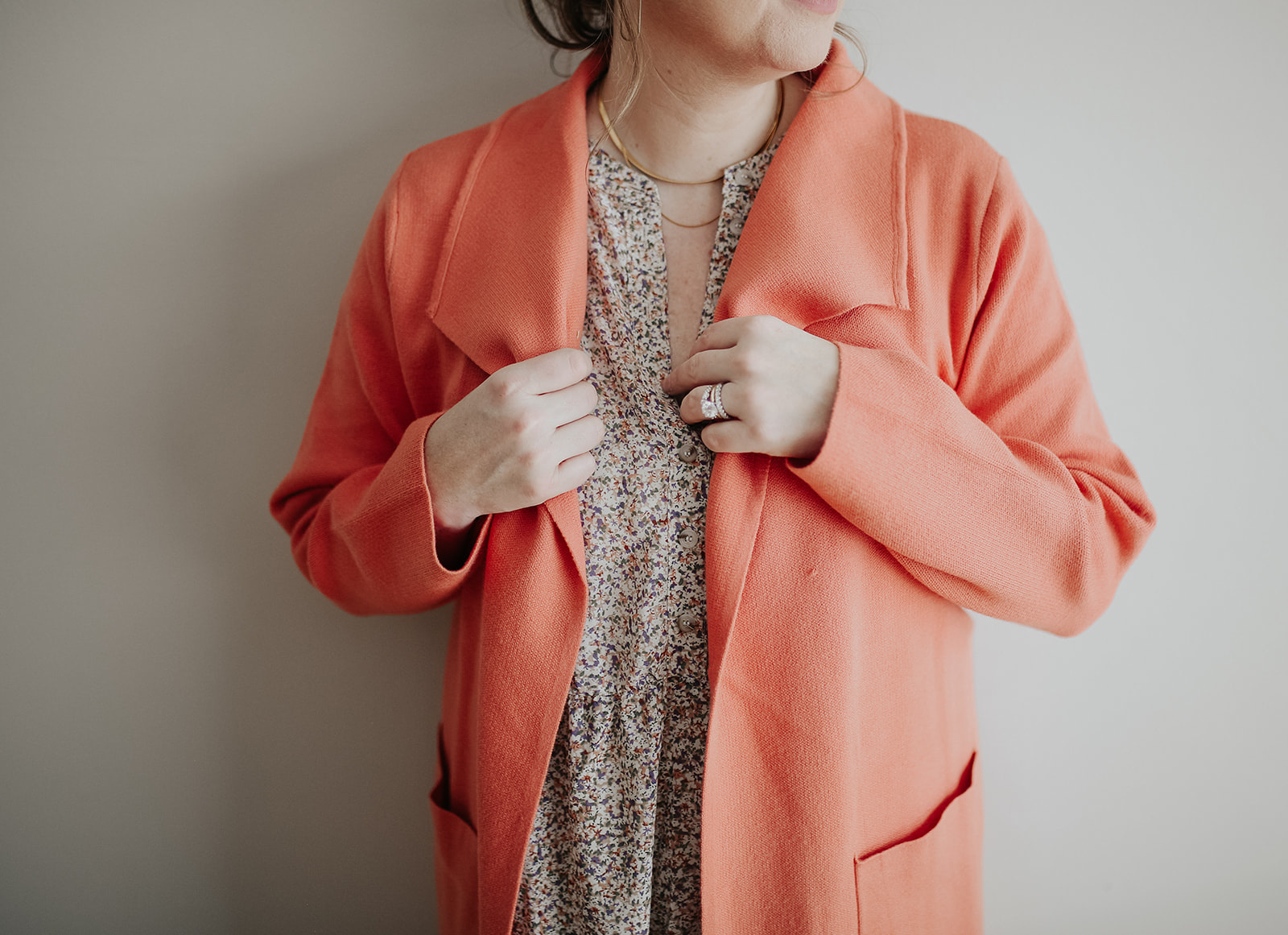 We love this open front coat in this bright and beautiful Apricot colour. With its long line length and deep pockets it's the perfect transition piece to add some warmth and brightness to the gloomiest of spring days! For those of you into a more subtle palette, this coat also comes in Heather Grey.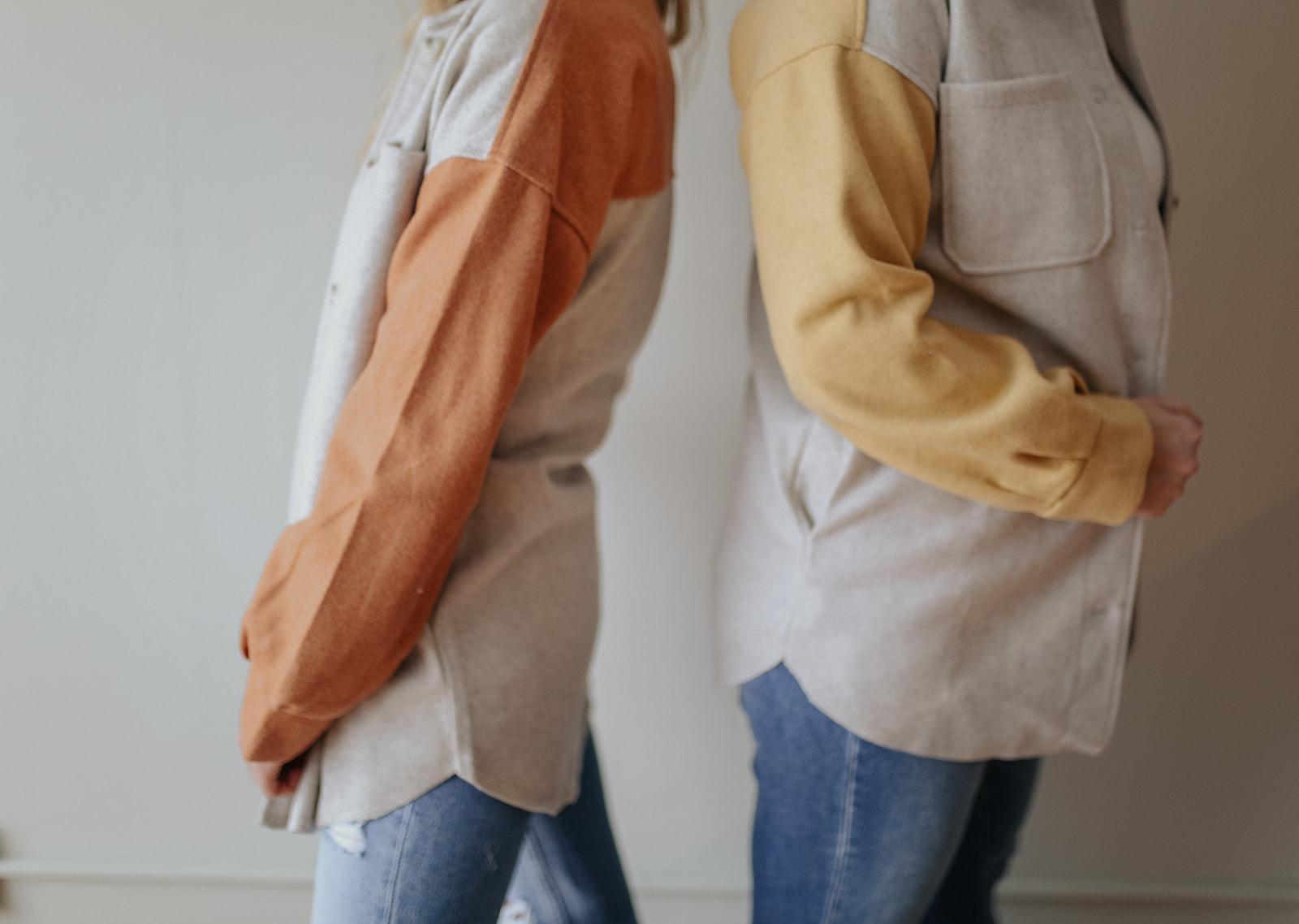 Are you more of a neutral lover but still want to have some fun? These Colour Block Shackets may be perfect for you! While the body of the jacket is a dreamy (neutral) oatmeal colour, the sleeves and shoulders have a splash of colour - a great way to dip your toe into the world of colour! Here we have the Colour Block Shacket in Rust and Yellow.
Neutrals Have Their Place Too!
Sure, we may love colour, but we recognize the importance of a nice neutral!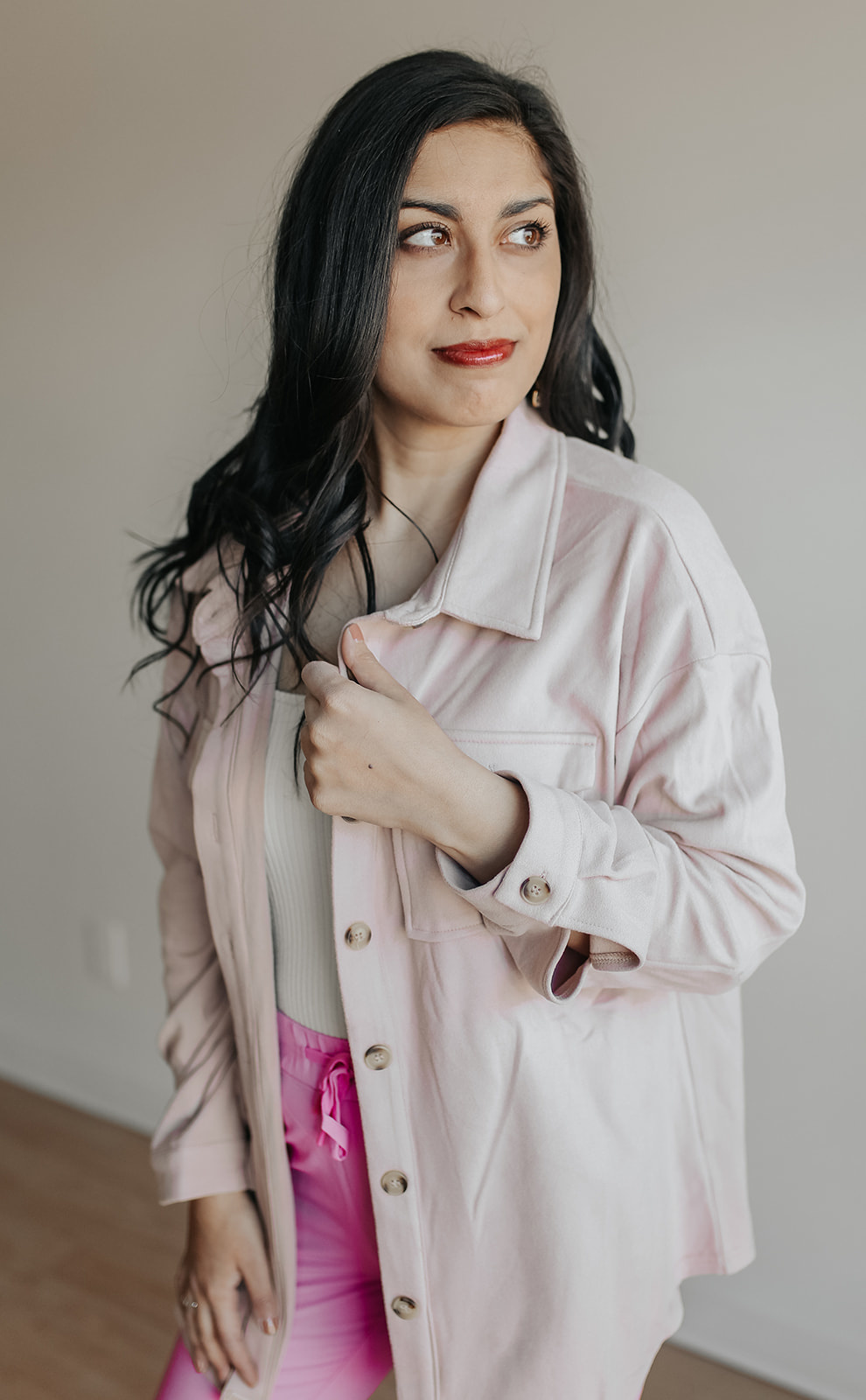 This is one of our most popular outerwear pieces, the Lucy Jacket.
What we love: the super soft brushed material, functional button front, and oversized fit (perfect for layering).
Here it is in a lovely Pinky-Taupe colour - easy to pair with any outfit.
For you colour lovers out there, we also carry this jacket in other colours, including a beautiful Periwinkle and a lovely Sage!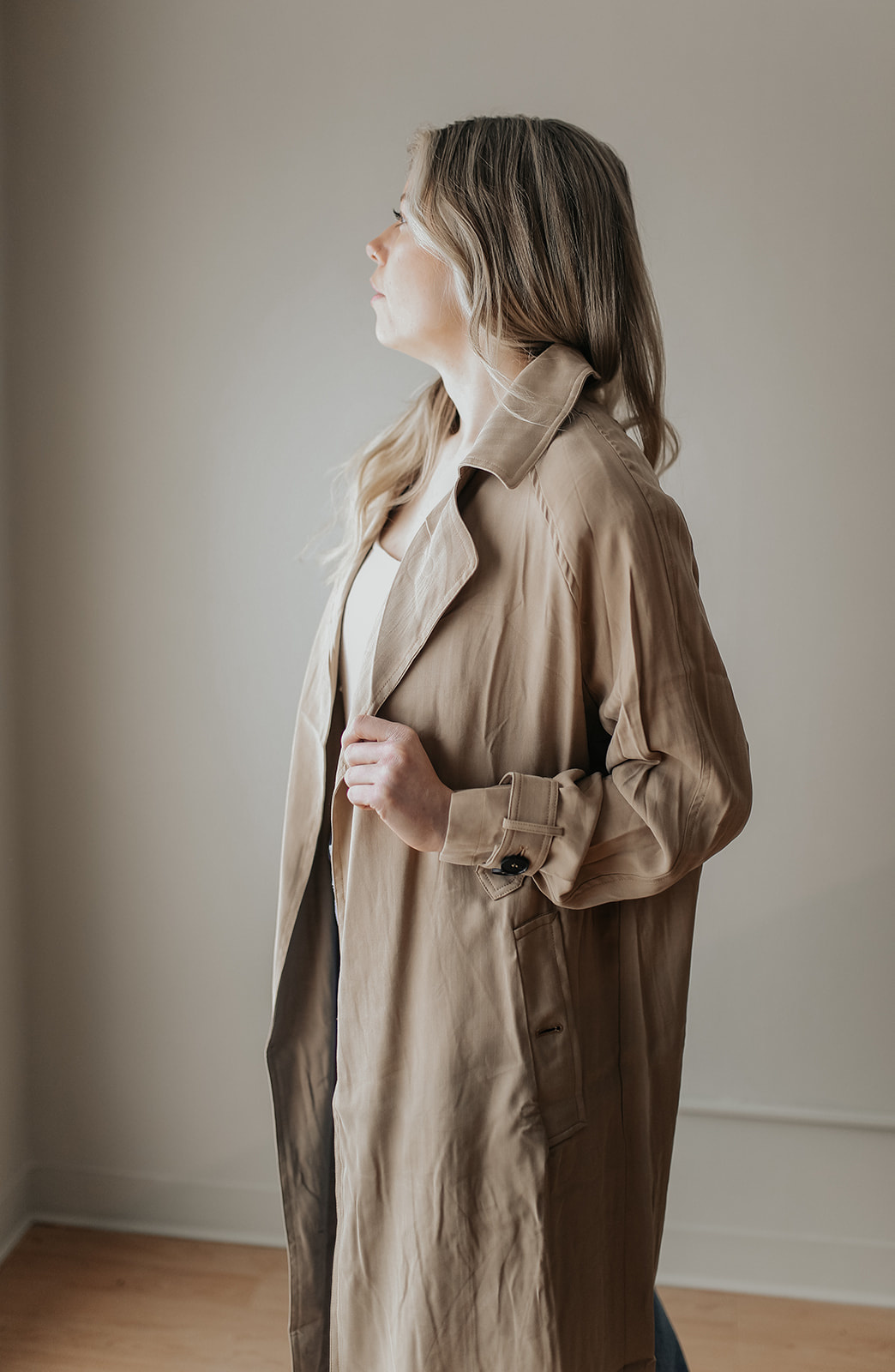 A classic trench will never go out of style.
Why we love this one: light & airy material, dreamy neutral fabric with subtle tonal stripe, open front with lapels, and side pockets with button closure.
This trench is so easy to throw on - and stylish whether you're running errands or going to an event.
A Take on the Plaid Jacket
If you're like me, you have a trusty plaid jacket - maybe it doesn't feel like the most fashionable thing but it's perfect with a pair of jeans.
But what if we took your plaid jacket and made it fashion? Meet the Jannel Jacket and the Jilly Jacket!
The long line, oversized fit is super flattering, and with a bit of a heavier weight they'll keep you warm on a chilly spring day.
We love Jilly's pretty Blue plaid, and Jannel's soft & subtle Heather Grey plaid.
Don't Forget About Vests!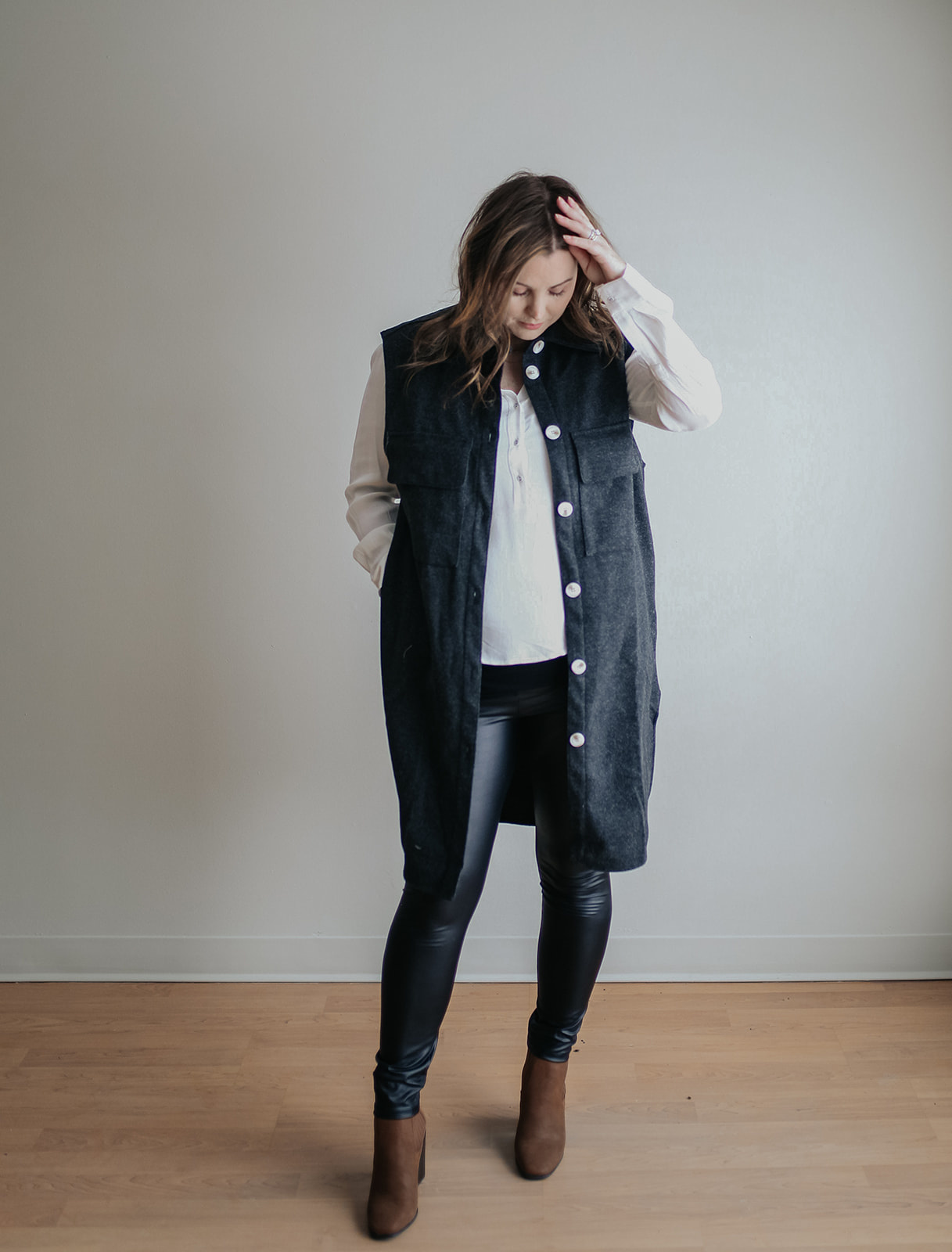 Vests are a great transition piece to add a bit of warmth to your spring outfits.
While I've historically found it difficult to find the right outfit for a vest, these great long line vests make it so easy!
Why we love this vest: long line length adds some extra protection against the elements, plus the button front, scooped side hem and pockets are great functional and fashionable details.
I especially love the contrasting buttons on the Black vest! Also available in a lovely, light Oatmeal colour.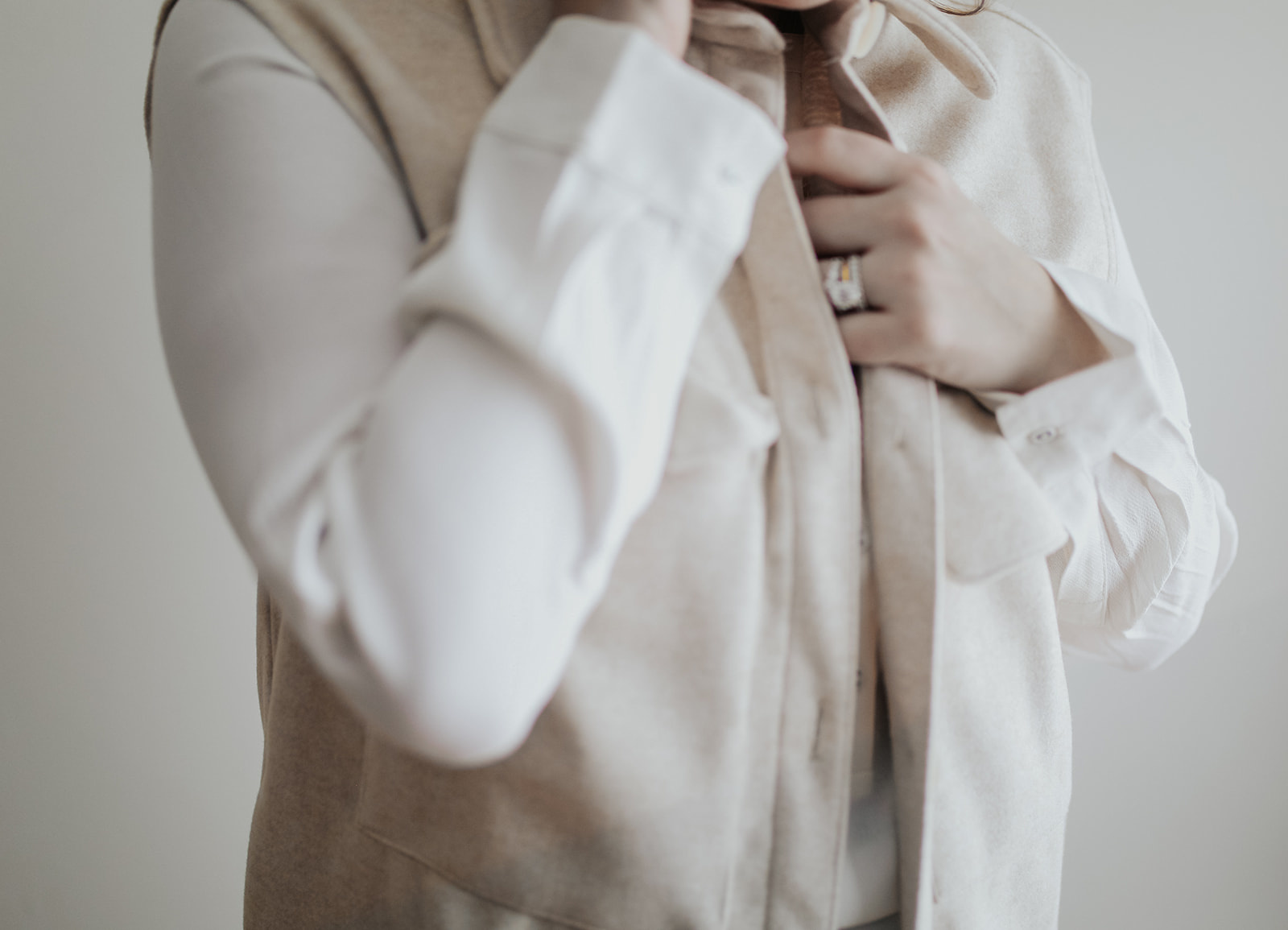 Summary
Whether you're keeping it classic, or exploring some bright spring colours, Style Bar has got you covered!
Like what you see here and want to browse our full outerwear catalog?


Shop Spring 2022 Jackets in-store and online!