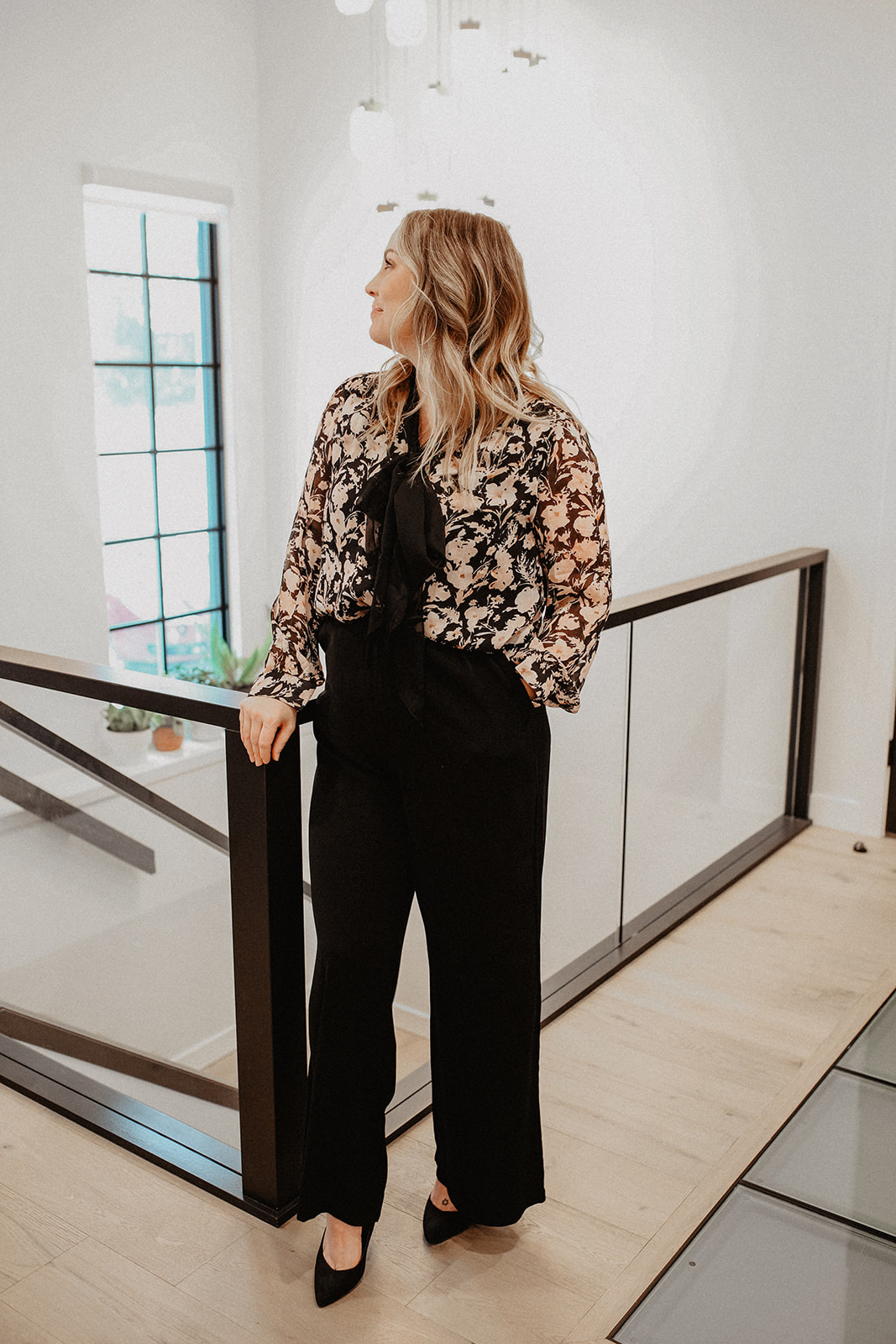 #StyledByStyleBar: Our Favourite Hacks for Styling Wide Leg Pants
Look, I get it, you love your skinny jeans and you're afraid to let them go. Or, maybe you're in the opposite camp? After the WFH uniform of business on top, comfy on the bottom became an every day thing in 2020 (and maybe still is for you), comfort became your priority. Well, let me introduce you one of the biggest fashion trends of the last year that doesn't seem to be going anywhere, the wide leg pant. These are the ultimate "have your cake and eat it too" wardrobe piece. Gone are the days of sacrificing comfort for the sake of the chic outfit. & with so many ways to style them depending on the look you're going for, its easier to incorporate them into your existing wardrobe than you might think! Read on for our favourite ways to wear and a few styling tips.
Rule No. 1: There Are No Rules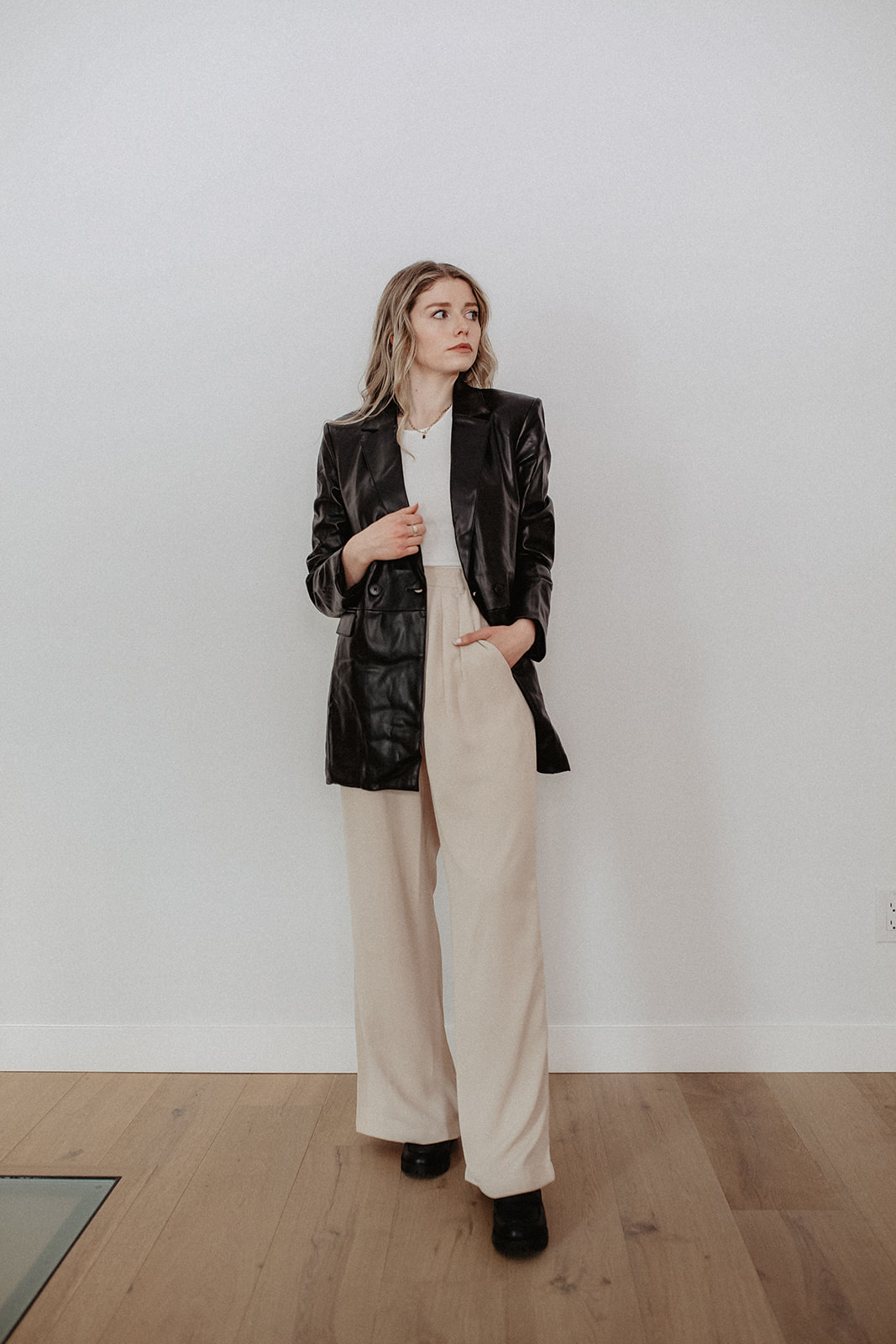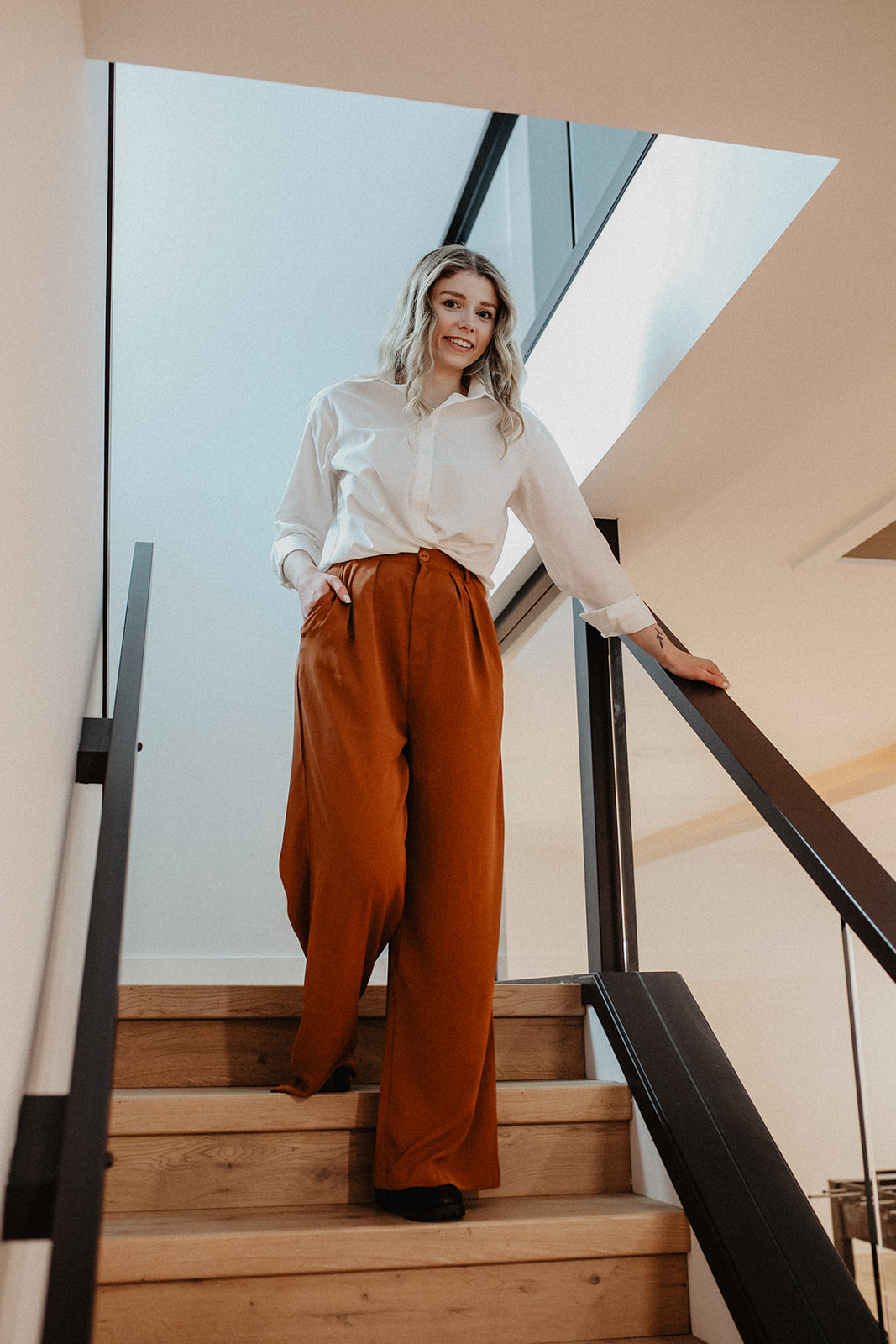 Left: Pintuck Pant (Beige), Stevie Blazer, Jenni Tank
Right: Kai Shirt, Pintuck Pant (Hazenut)
Want to pair your wide leg pants with an oversized sweater for an oversized look? Go for it! Prefer to wear them with a fitted top and a sleek shoe to balance out the look? Have at 'er! The universality of wide leg pants means that more often than not, its what you pair them with that sets the vibe of the look as opposed to the pants themselves! Pair with a blouse and your favourite heels to dress them up, or grab a t-shirt and your favourite sneakers for a dressed down look. Wide leg pants work well with virtually any shoe, again, depending on the vibe of the outfit.
Overall, the main thing to keep in mind when styling wide leg pants is proportion. The structure of wide leg pants - fitted in the waist, looser through the leg- naturally works to create shape and definition in the waist, so the key to styling these pants is keeping that shape! 
Opposites Attract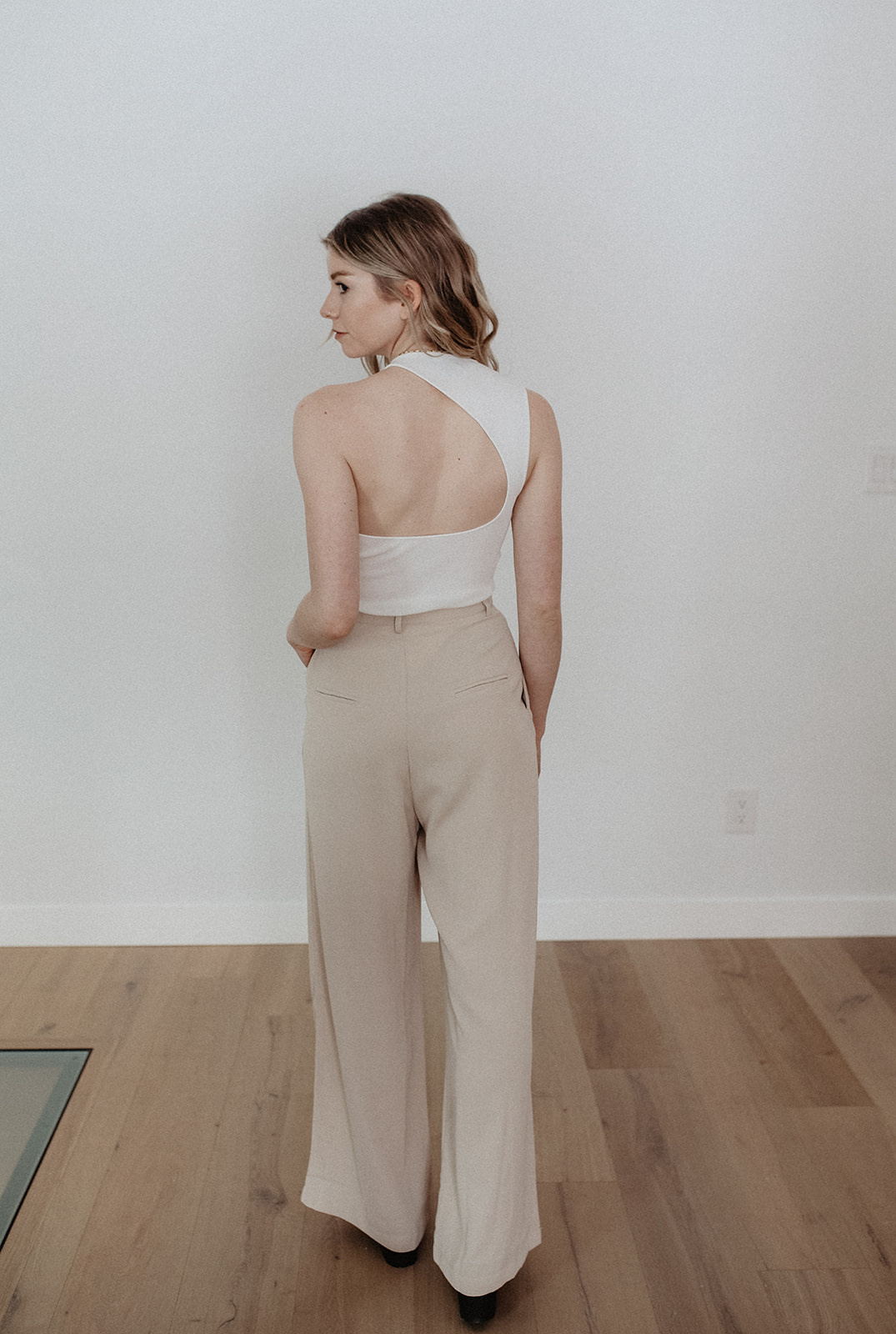 Jenni Tank, Pintuck Pant (Beige)
Pairing wide leg pants with a tighter fitting top creates a balanced look that works to show off your shape and accentuate your curves. 
All About That Waist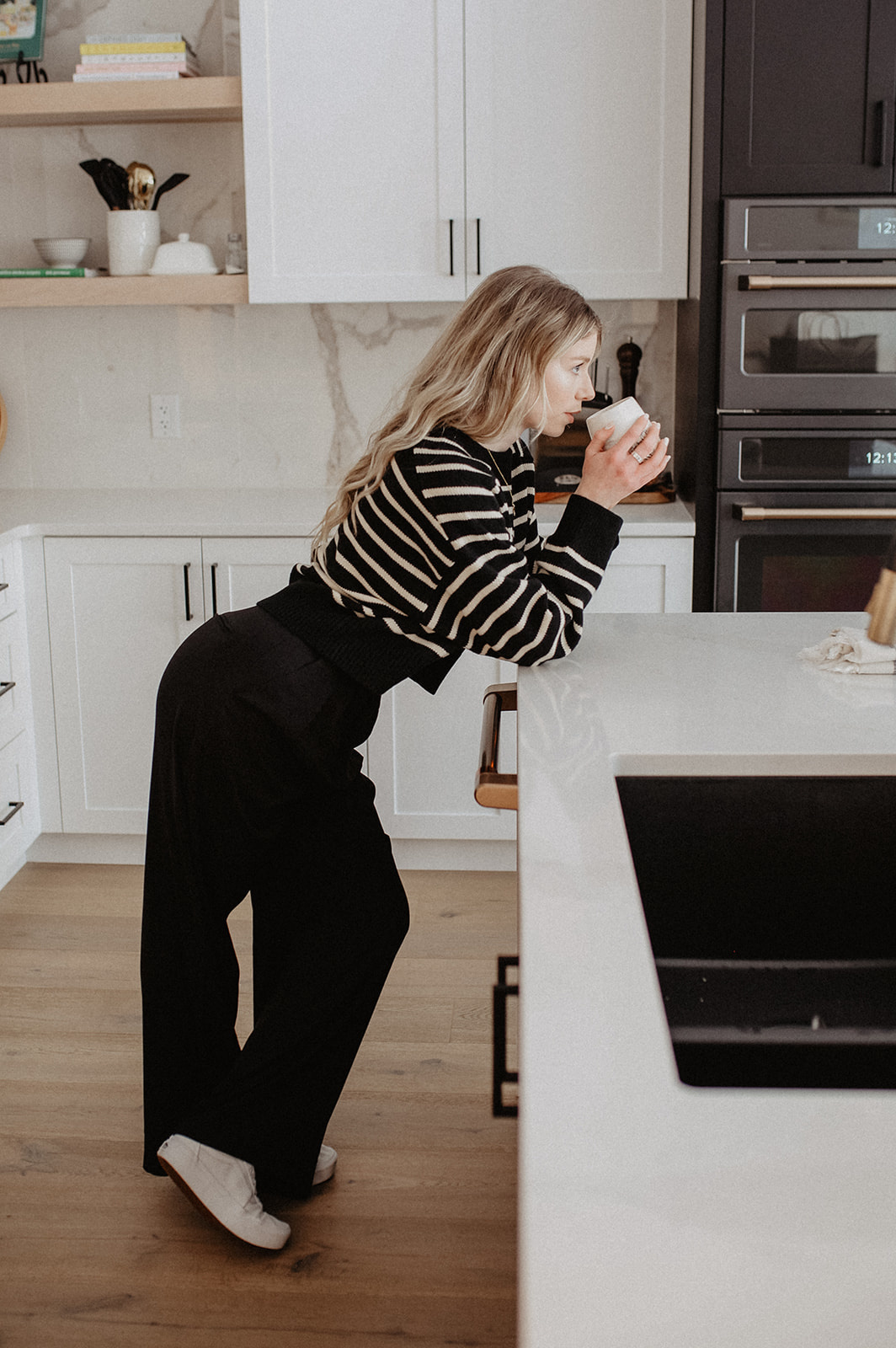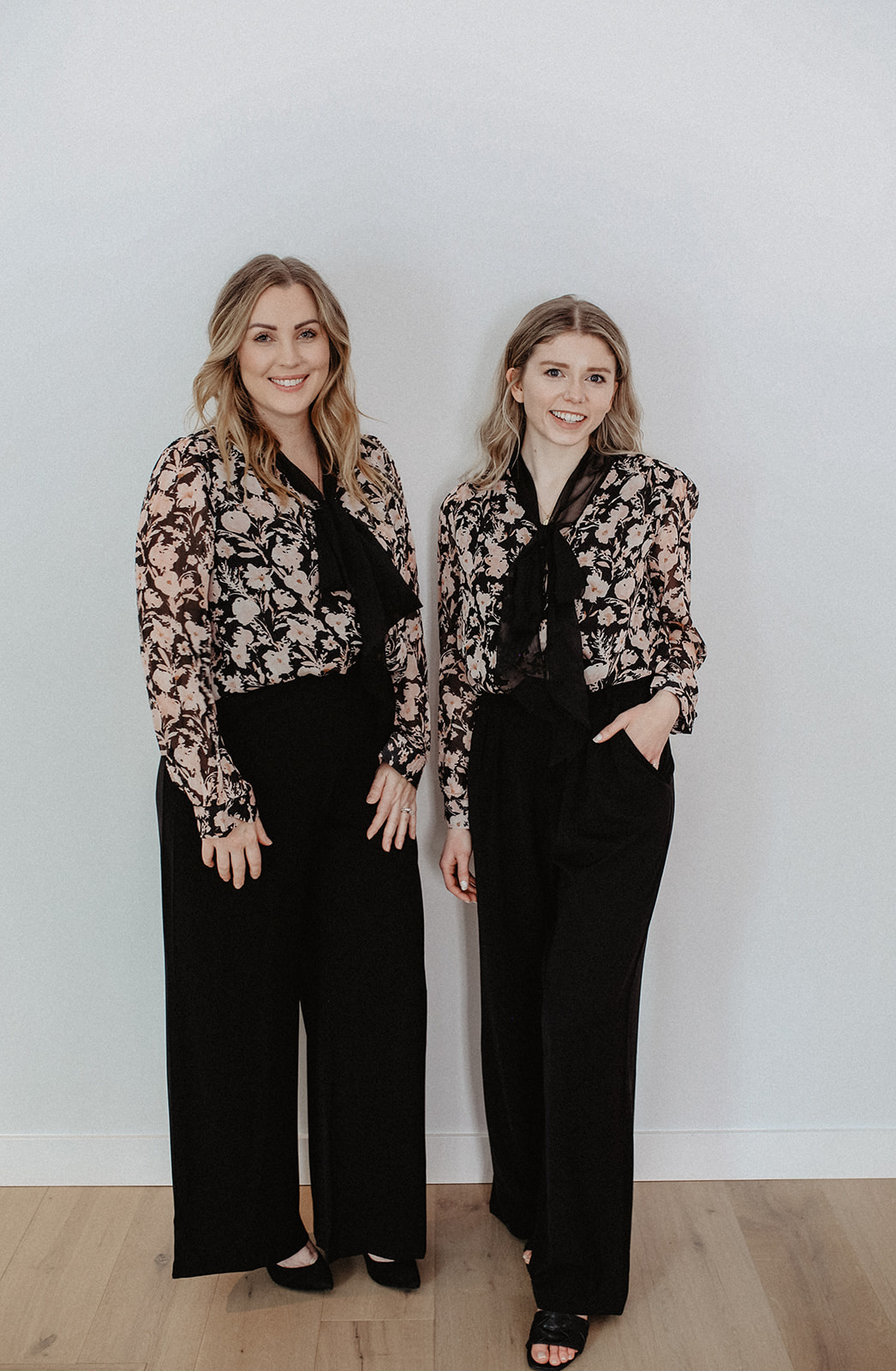 Left: Pintuck Pant (Black) (sweater sold out)
Right: Pintuck Pant (Black), Marie Blouse (black)
Prefer a looser look over all? Pairing wide leg pants with looser fitting top creates a more laid back silhouette. Opt for a cropped hemline or a front tuck to keep that loose fit and relaxed vibe without completely losing your shape.
Remember Your Fractions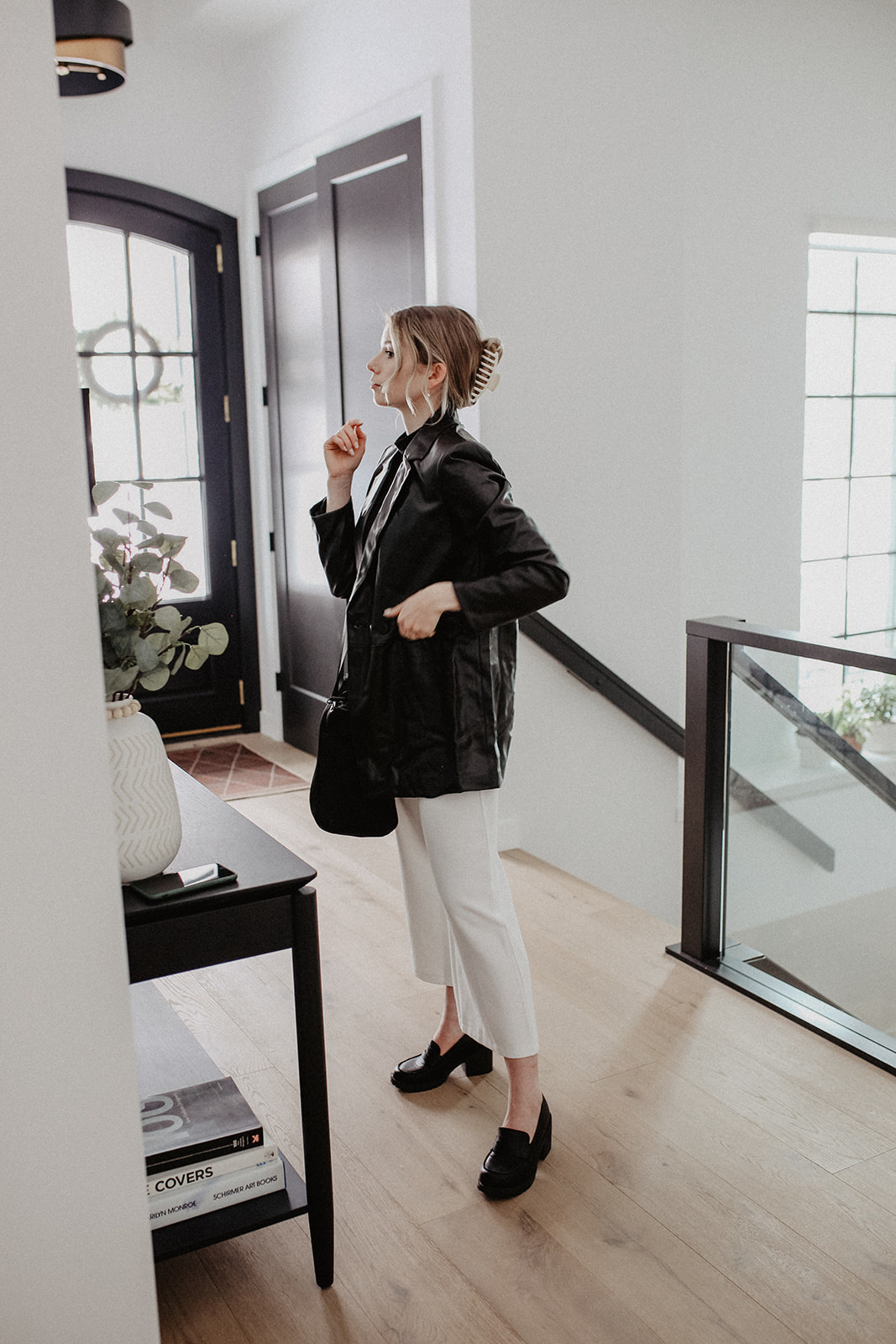 Stevie Blazer, Shireen Trouser, Merios Loafer
The most important tip with regard to proportion is the Rule of Thirds. Summed up, this rule means that dividing your outfit into thirds as opposed to in half creates a more flattering, aesthetically pleasing look. Wearing an outfit that divides the body into a top and bottom half tends to accentuate our widest part. So, with a wide leg pant its important to keep proportion in mind, especially since the structure of these pieces works to show off our waist, and we want to keep that shape as much as we can!
We hope these tips help you out and inspire you to try out something new!