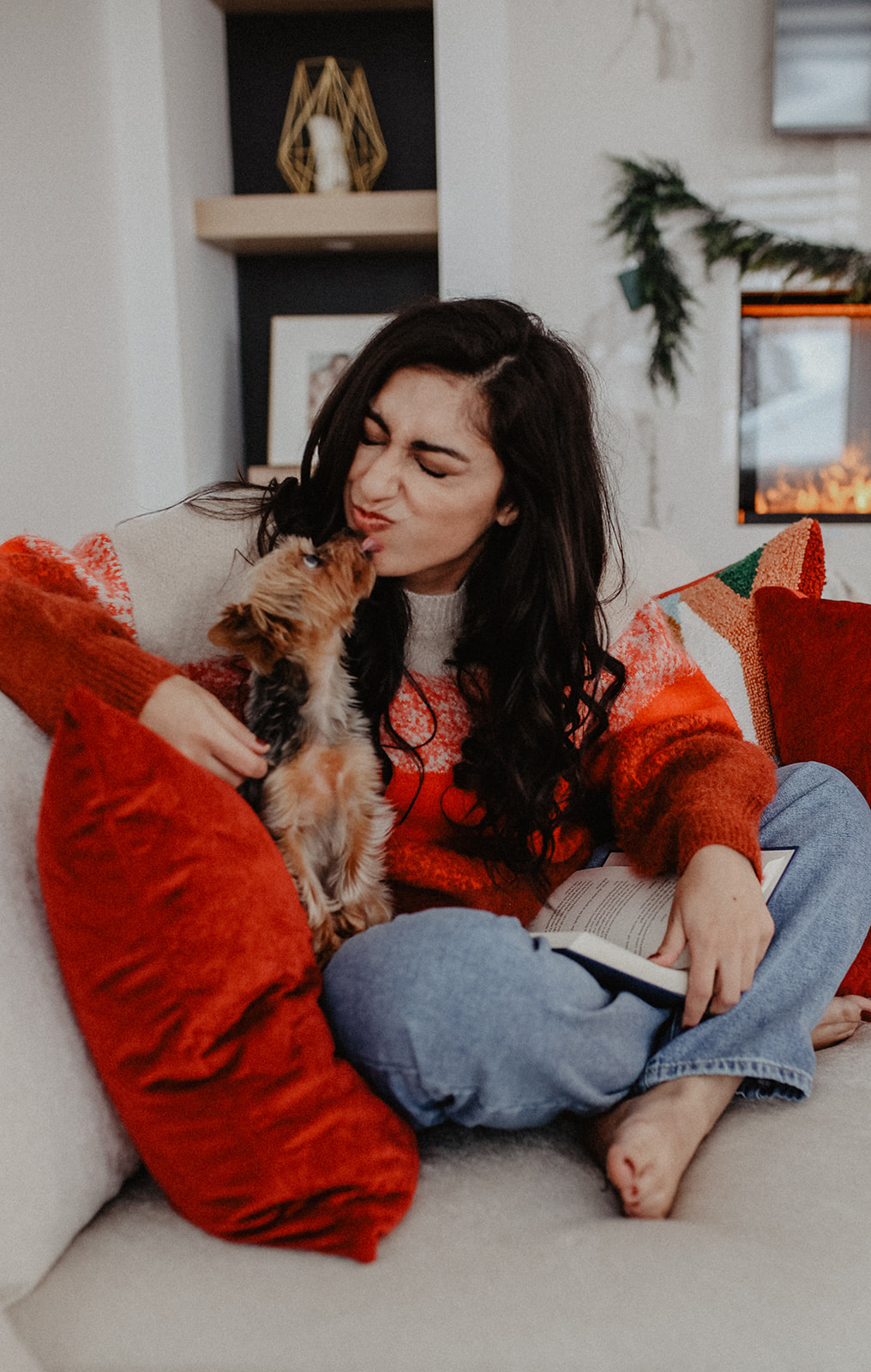 Our New Years goals, words and what we look forward to in 2023!

Well it's that time of year, where new year's resolutions, goals, and workout plans are in full effect, but do you buy into these or do you try and implement changes all year round? 
Hear from the 3 of us as to what we are planning for 2023, how we feel about New Years goals, and how we feel 2022 was for us.

2022 came fast and hard. We moved into our dream home, we added another baby into our family and as a business we dealt with the aftermath of Covid. So without being hard on myself, I have decided to go into this year with grace and thankfulness for all that I have. I have a few goals I set every year, so here they are! 
One goal I do every year is to make a goal of how many books I will read that year. In 2021 I got to my goal of 100, and in 2022 I tried to match that but only made it to 92. I enjoy all genres, but each month I try to read at least 1 Self Help/Business book, and 2 Memoirs (usually on Audible when I drive), and the rest Historical fiction, contemporary fiction, thriller or Rom Com. If you need any good recommendations, hit me up! 
I also am investing into myself this year, I joined a fantastic women's networking group that i'm excited to be apart of, and i also got accepted into a Masterclass that I am so so so looking forward to (I will share more on this later this year, and we move through it all)
The last goal I have is to be more present here with you all. I took a lot of time to be present with my family this year, but I am looking forward to connecting with you all again and seeing all your beautiful faces in person. I want to be transparent with what is going on in my life, whether it's my postpartum struggle, or what's next for Style Bar. One thing is for sure, I am so thankful for each and every one of you, and helping me make this dream come true!

I find the idea of new years resolutions kind of daunting, so I prefer to divide up my year into semesters (this definitely comes from being in school for so long, even though I graduated in 2020). So January to April, May to August, and September to December are my chunks of the year, and the beginning of each one is a chance for me to regroup and refocus. With that being said, a few of the general things I want to work on this year are:
Saying yes to more social things! Im a fairly introverted person and with the combination of that and Covid, its been very easy for me to hunker down on my couch in my sweatpants, but I want to change that this year
Taking the time to prep meals! Most mornings before work Im rushing around and I quickly grab what I can for snacks as Im headed out the door, knowing full well that if Id taken the time to get food together even the night before, Id be eating more nutritious food and wouldn't be as hungry by the end of my day. Additionally, Id like to eat more vegetarian meals. I'll happily order vegetarian if Im at a restaurant  but find it tough to take the time to prep it for myself, which goes hand in hand with my goal of prepping more food.
Be more open on our social media. Youve been seeing more and more of my face on our Instagram, but I find talking on social media (other than try on videos of course) a little scary! I'm looking forward to facing that fear this year.
If I could describe 2022 in one word I think it would be busy. I feel like I spent most of this year running around like a headless chicken with my jaw clenched and my shoulders up to my ears, so Id love for 2023 to be the opposite of that. With that in mind, my hope for 2023 is to find more balance in my life, and maybe to slow down a little bit.

I understand the appeal of setting intentions for when the calendar flips over to the New Year, but I prefer to take a different approach. Every day is a new day, and a new opportunity to make a change – plus, isn't spontaneity more fun?
That being said, here are some changes I'd like to make in general going forward:
Spend more time outside in the winter (I'm a Certified Summer Girl™ who hates being cold, but I always feel better after some time outside, even when the weather hits those painful lows the prairies are known for)
Make more time for my friends
Call my parents more often (and not just when I need something)
Solve the mystery of how to bake the perfect gluten free donut (shoutout to Rêverie Gluten Free Bakery, who already cracked the code)
If I had to describe 2022 in one word it would be Healing. My hope for 2023 is more Connection – reconnecting with friends, family, and connecting with new people now that being together isn't so risky.
Wishing you all the best in the New Year!