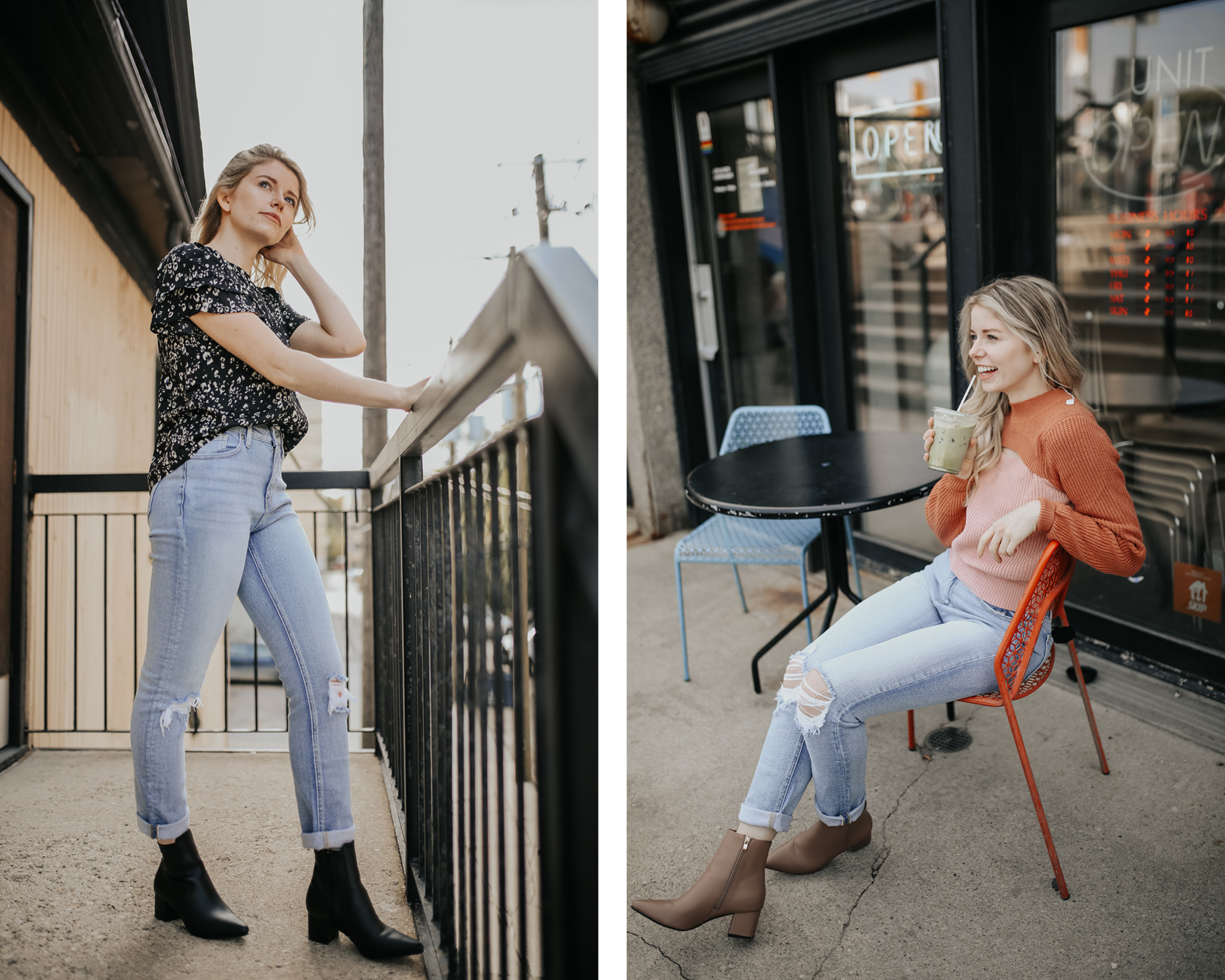 Our Fall Footwear Favourites
Fall is here, and we're ready to rock this season's trends from head to toe! There are so many ways to elevate your fall footwear – from statement booties to chic slip-ons. Here are five shoe styles we're looking forward to slipping into this season:
THE EVERYDAY BOOT
Everyone needs a staple bootie for fall. We're in love with a classic Chelsea boot - it perfectly combines functionality and fashion. To ensure the shoe stays versatile, buy a neutral colour like black, brown, or cream! This classic can be styled in many ways, so you want to make sure you pick a pair that can be worn throughout the winter season – and for many more years to come.
Bonus tip: Opt for a pair of boots with a pointed toe to elongate your legs.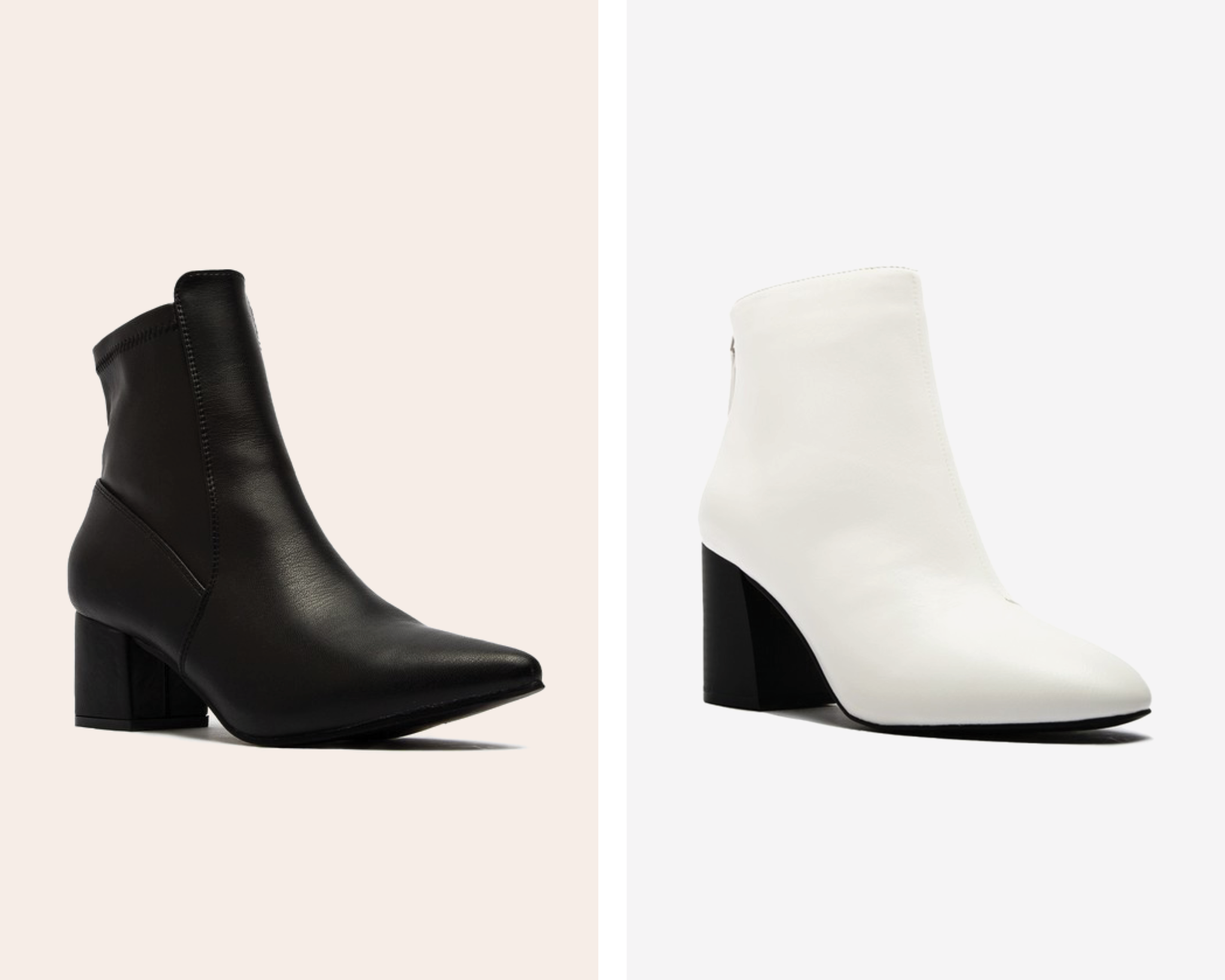 STATEMENT BOOTS
Want to add some excitement to your fall wardrobe? Statement boots dress up any fall outfit without sacrificing warmth or comfort. They look great with both tight-legged pants or flowy long-sleeved dresses, making them a versatile closet staple. To make them even cozier, add a pair of warm socks or sheer tights underneath.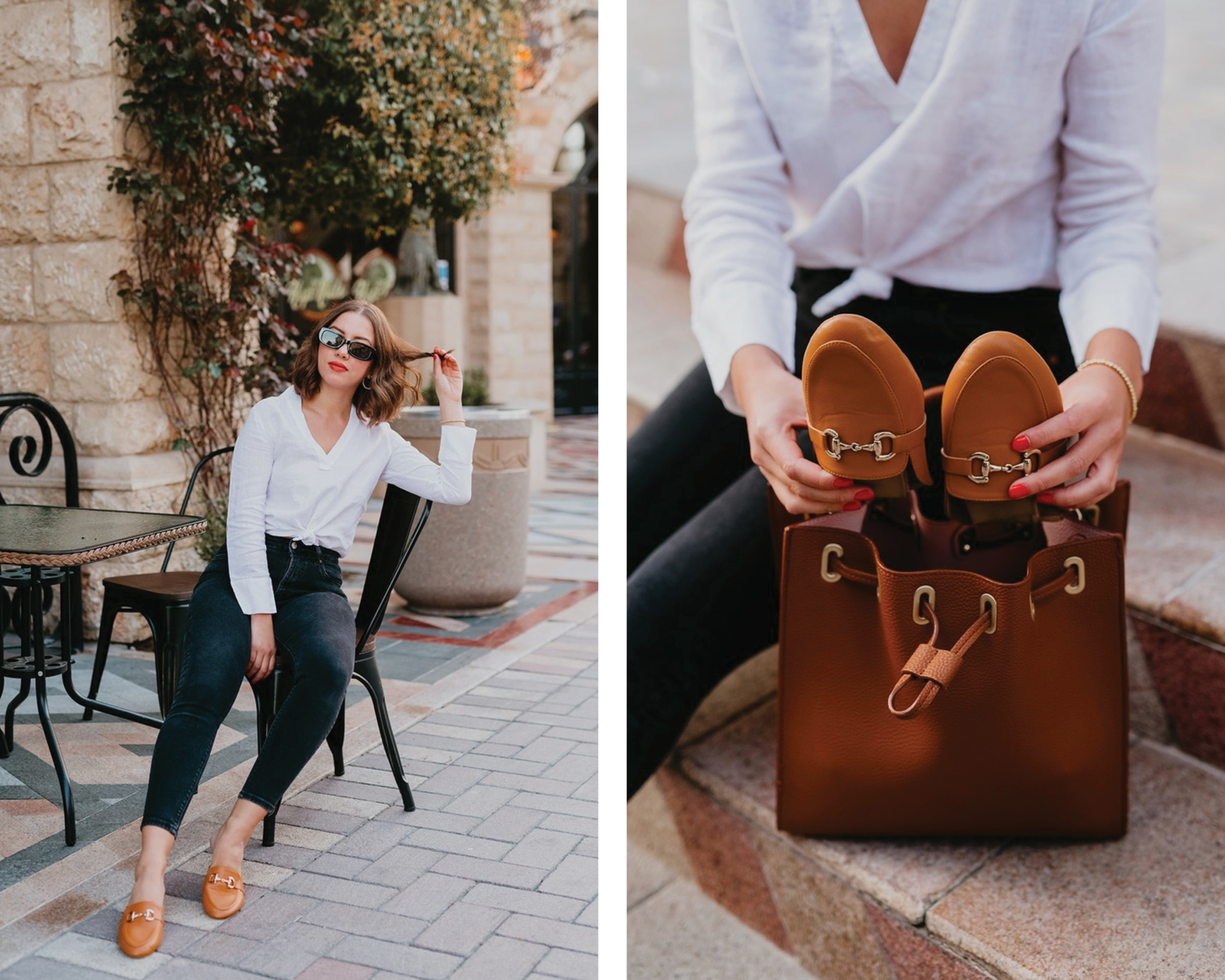 COZY SLIP-ON MULES
Fall is a busy time for everyone, and sometimes you just need a comfortable but stylish shoe to slip on and go. Mules are perfect for the office or running errands, and come in a variety of colours and materials for maximum coziness or to elevate your outfit. Slip-ons are an absolute fall essential to transition from warmer days to cool fall nights. Because of their traditional style, they instantly make you look put together, even if you throw them on before your morning coffee.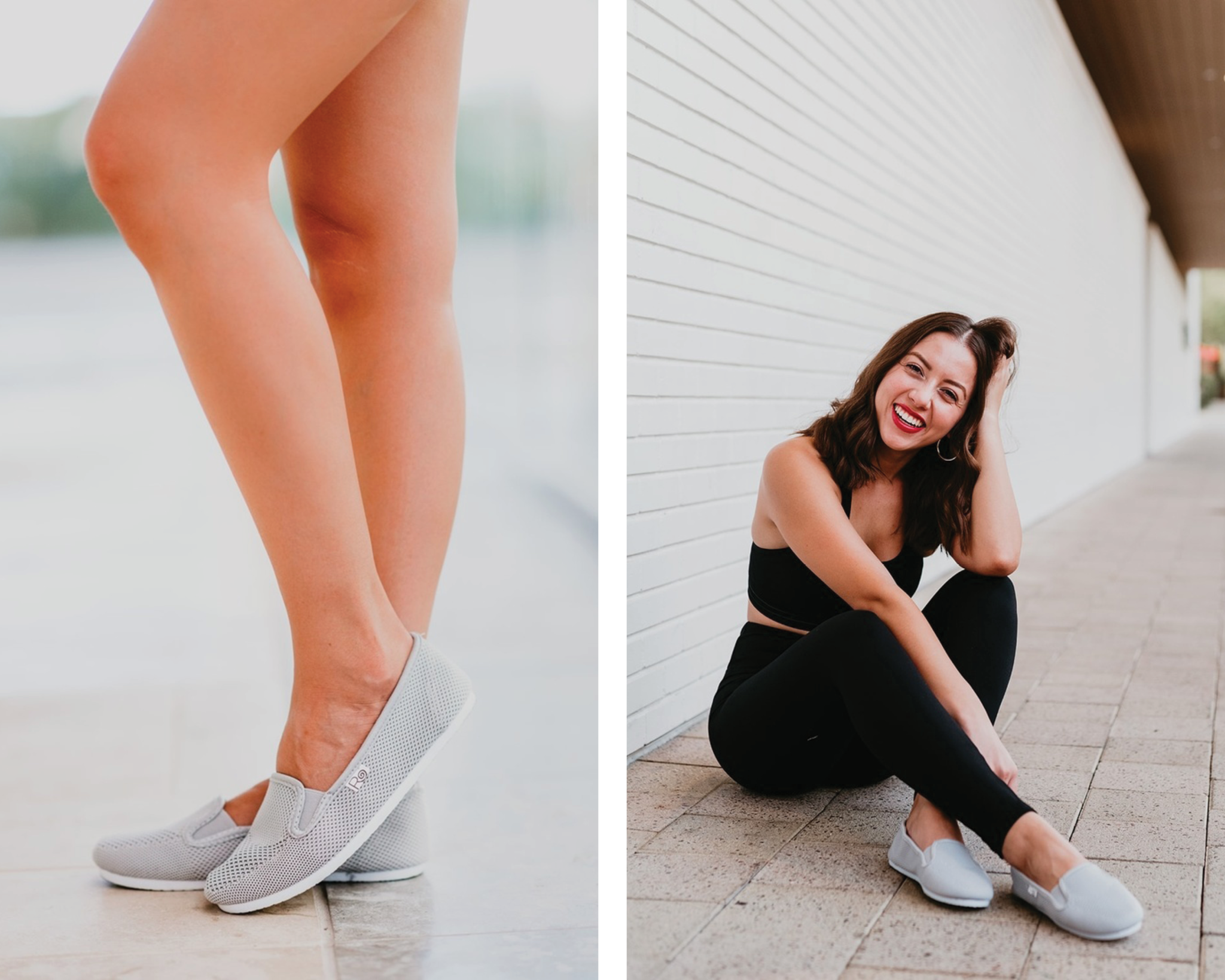 SNEAKERS
Sneakers aren't just for the gym! With Canada having a hotter-than-usual fall season, we all need a pair of lightweight shoes. Having a go-to pair of sneakers keeps you comfortable while walking the dog or popping over to your favorite corner coffee shop. Rollasole Storm Sneakers are always a staple in our closets. They take up no room with their foldable design and are also great to take on the go! You never know when you'll need a comfortable pair of shoes to pop on, so we recommend keeping a pair in your tote bag or the back of your car.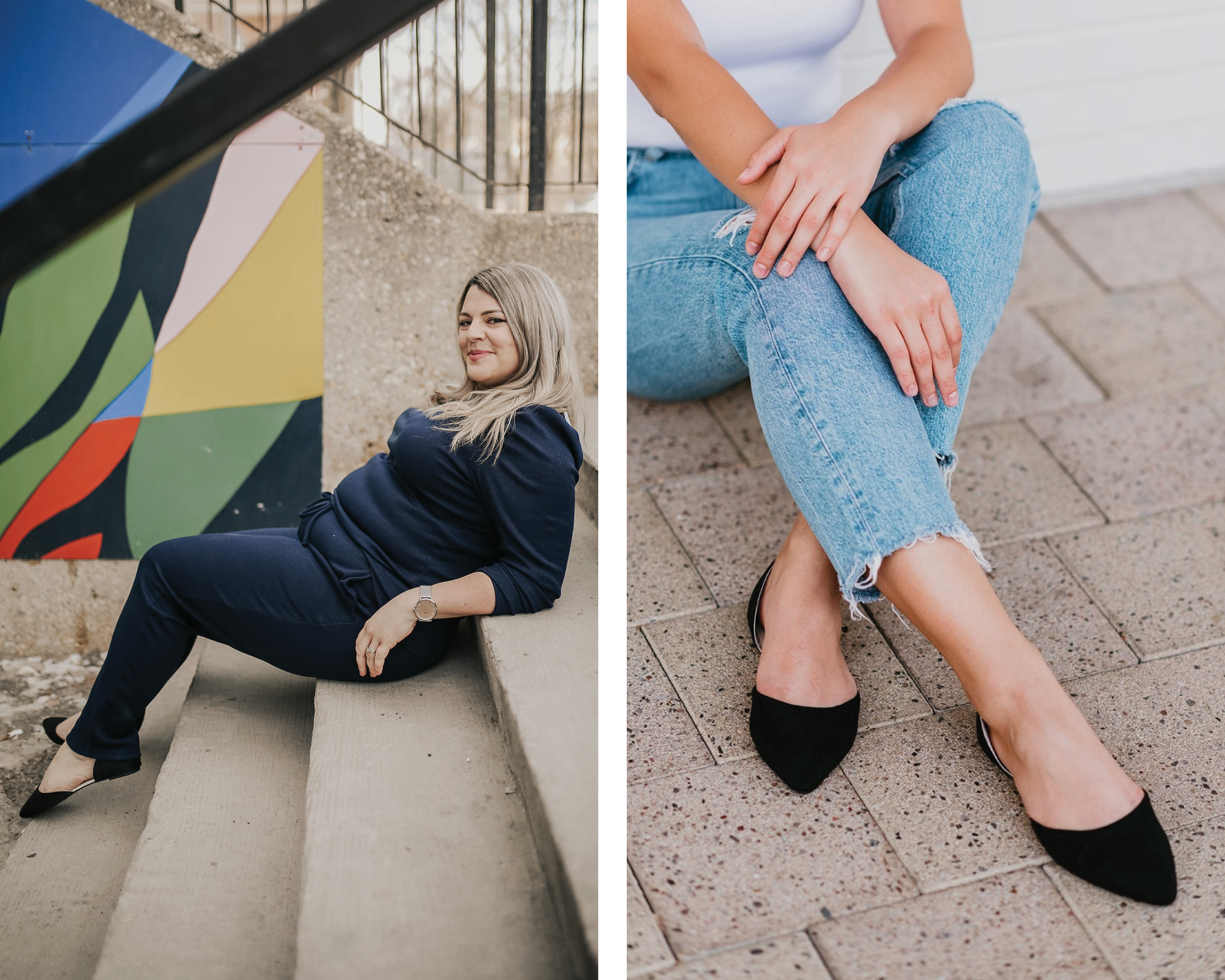 FLATS
There's nothing more classic than a pair of black flats. The wonderful thing about them is they can be worn on any occasion and with any outfit. They can make a casual outfit look even more put together or can dress down something super formal. Pair them with jeans and an oversized sweater for the perfect fall look.
Make sure to tag us on Instagram to show how you style your fall boots!