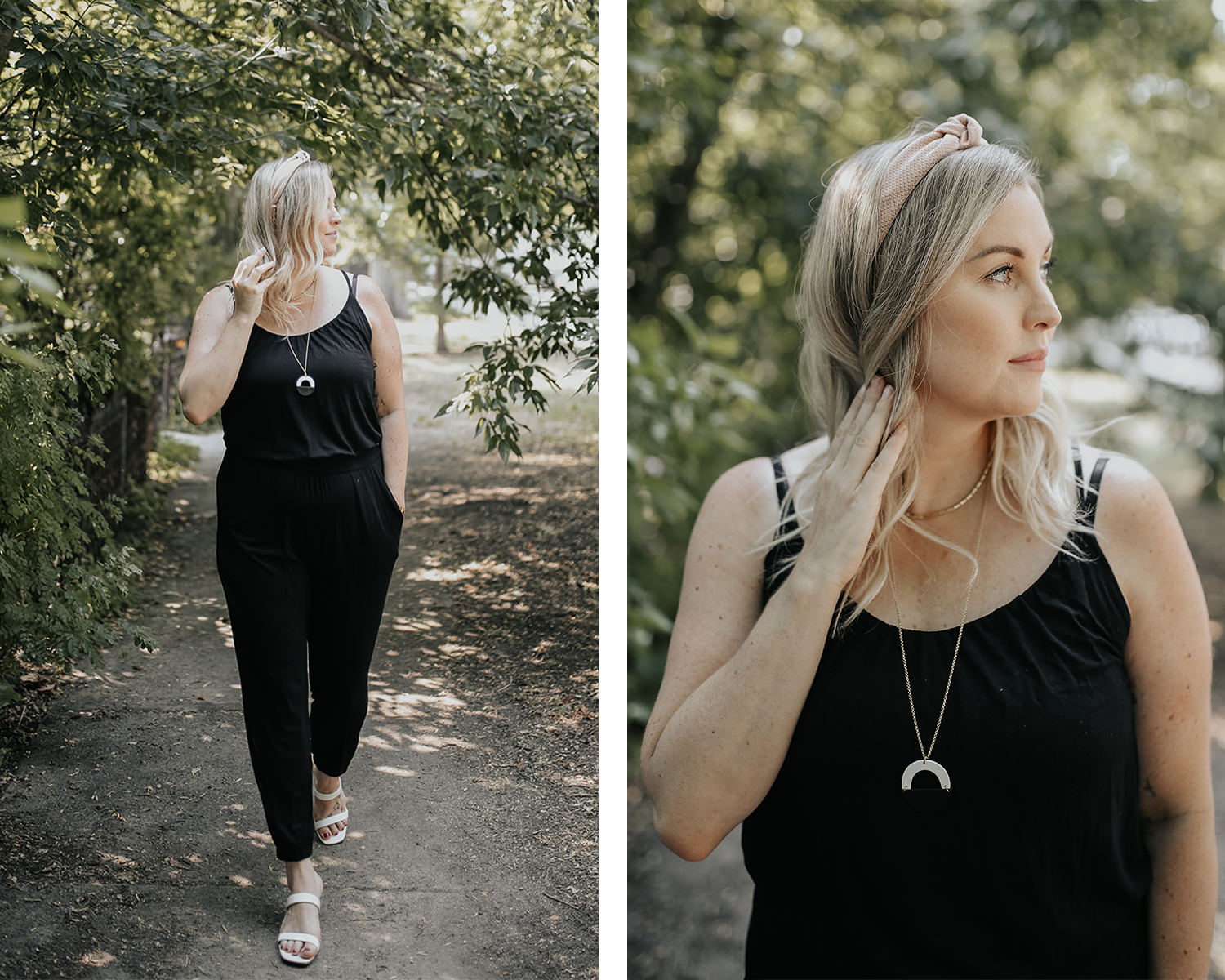 One Jumpsuit, Three Ways
We're all about versatility in our wardrobe and being able to stretch each piece of clothing we own across multiple settings. Don't get us wrong, we've definitely bought a super fancy dress, only to have it live in our closet for the majority of its life. But, in the spirit of not letting our clothes sit shoved away at the back of our drawers, we challenged ourselves to take one piece and style it in three distinct ways.
By changing up the accessories, we totally transformed the look to take the same wardrobe staple from your Netflix binge at home to a date night out.
THE STAPLE PIECE – THE ELLA KNIT JUMPSUIT
There's a reason we're building off the Ella Knit Jumpsuit! In our humble opinion, it is a wardrobe essential. The Rayon/Spandex fabric of this piece is super soft and doesn't wrinkle easily, while the thin (and adjustable!) straps and the defined waist elevate the look. Plus, the tapered leg is just begging to be paired with a fun shoe or maybe even bold red pumps.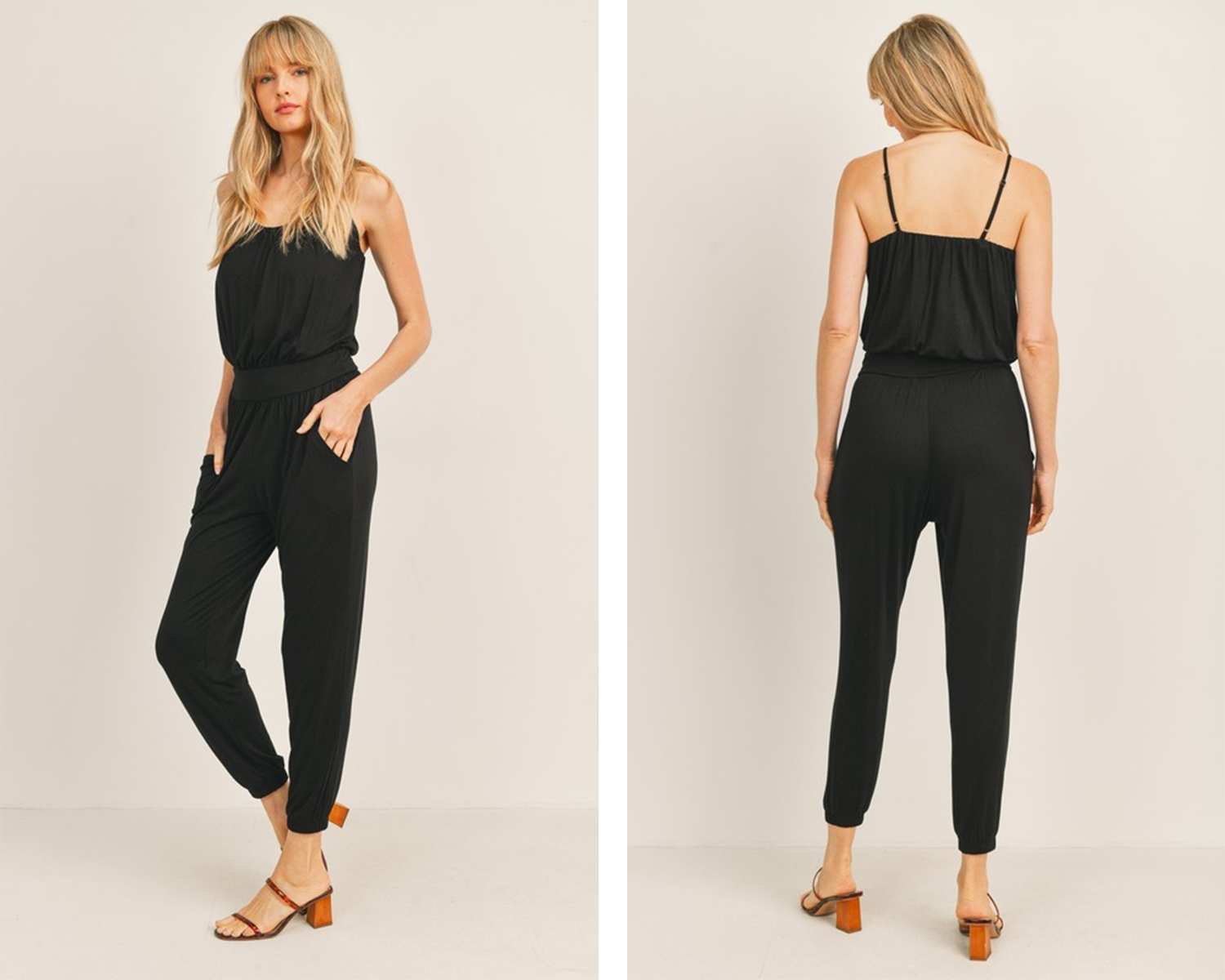 RELAXING AT HOME
The elastic waist of the jumpsuit is key for making it the perfect lounging outfit. Eat all the snacks you want, it's got you covered! To keep you comfy at home, we paired our jumpsuit with a pastel tie-dye scrunchie, the Quarantine & Chill candle, and a bright and clean chamomile tea blend.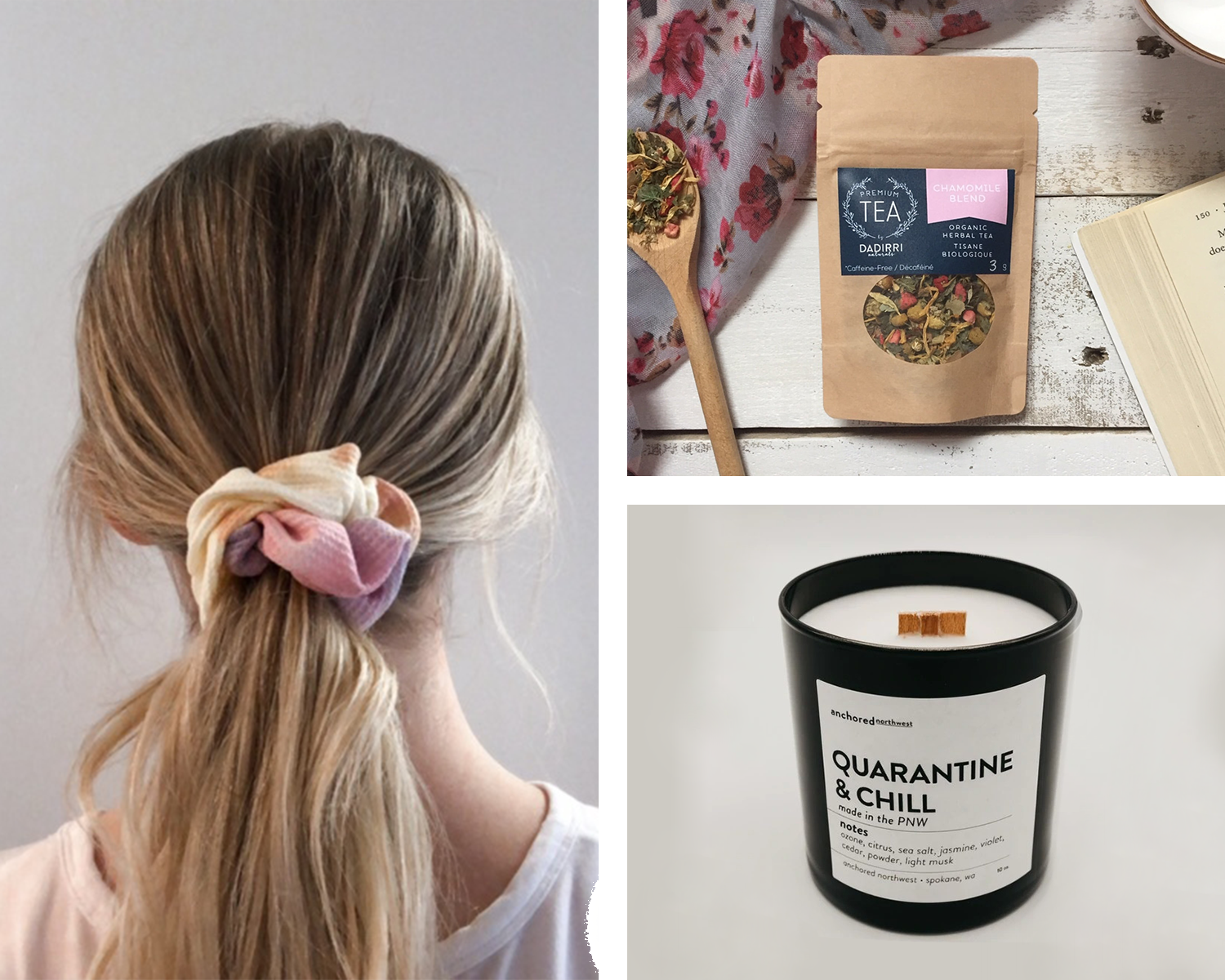 RUNNING ERRANDS
When you've been at home for 15 odd months, every errand is an occasion to get dressed up – but not so dressed up that you're willing to sacrifice comfort. For this look, we paired our Ella Knit Jumpsuit with a long necklace and a cute headband.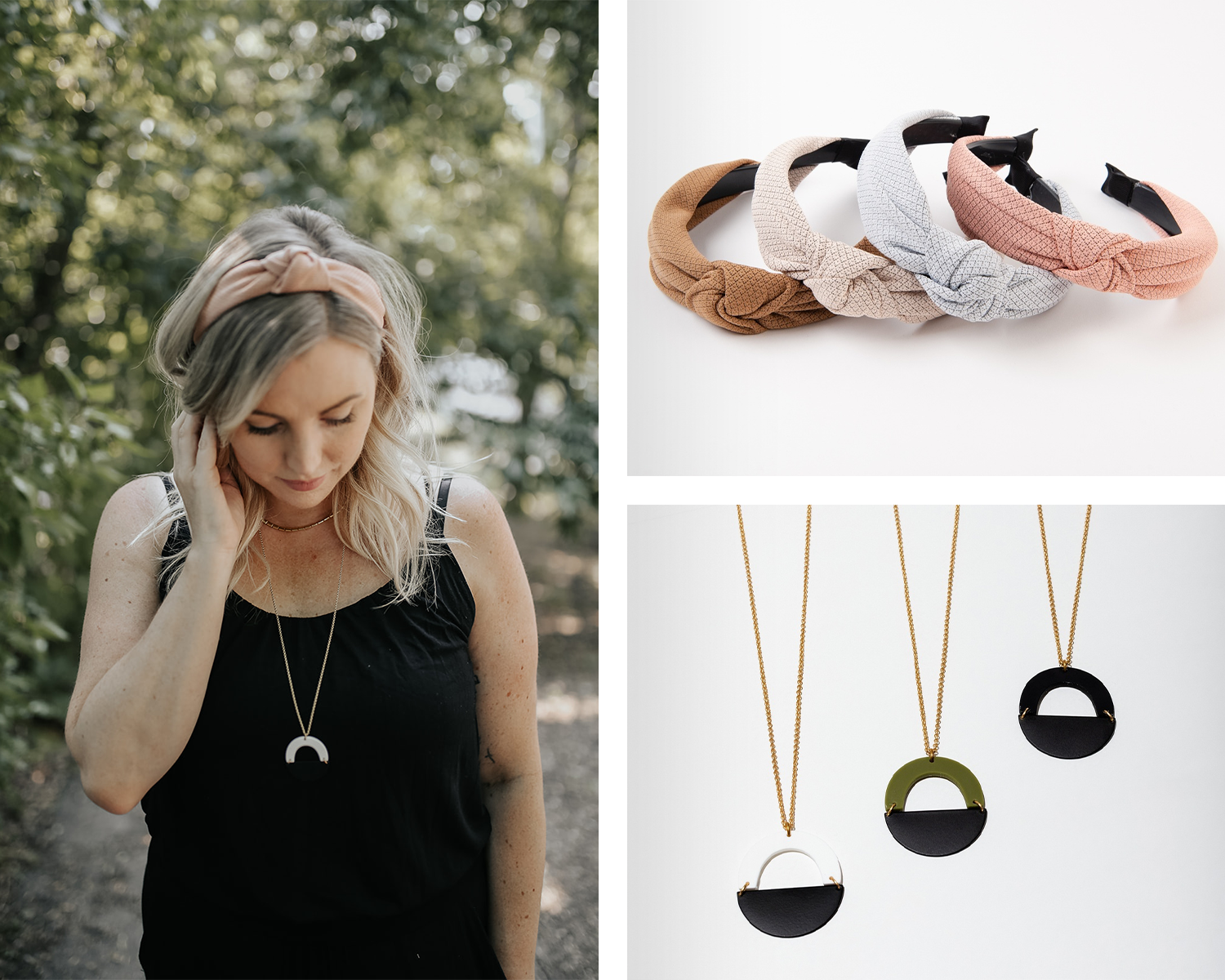 DATE NIGHT
This look is all about the accessories. The bold gold earrings, sleek black watch, and eye-catching flats all pop against the simple jumpsuit. There's really no downside to wearing this piece to dinner – you won't even want to change it when you get back home.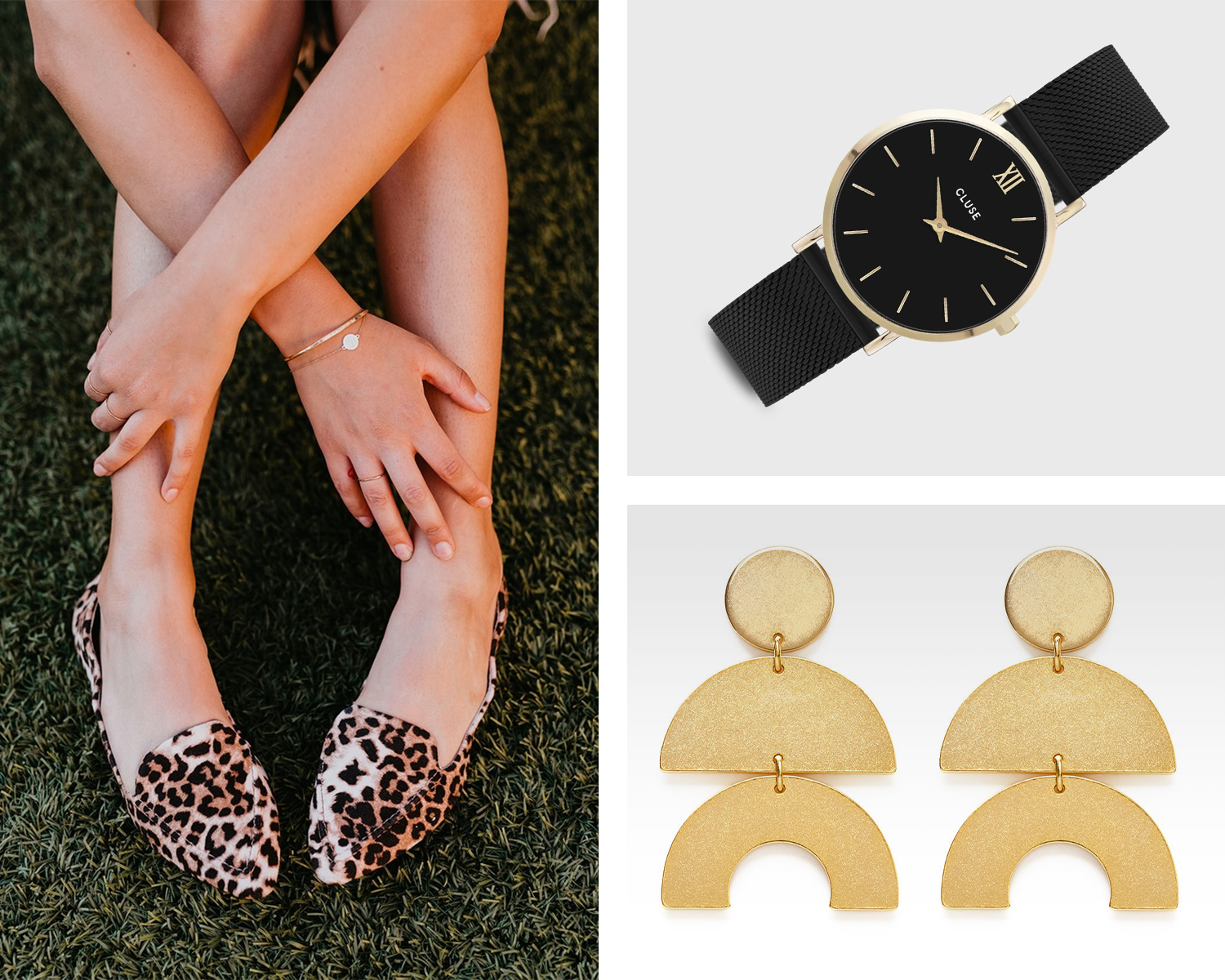 Looking for some more outfit inspiration? Read up on our top 5 spring must-haves here.