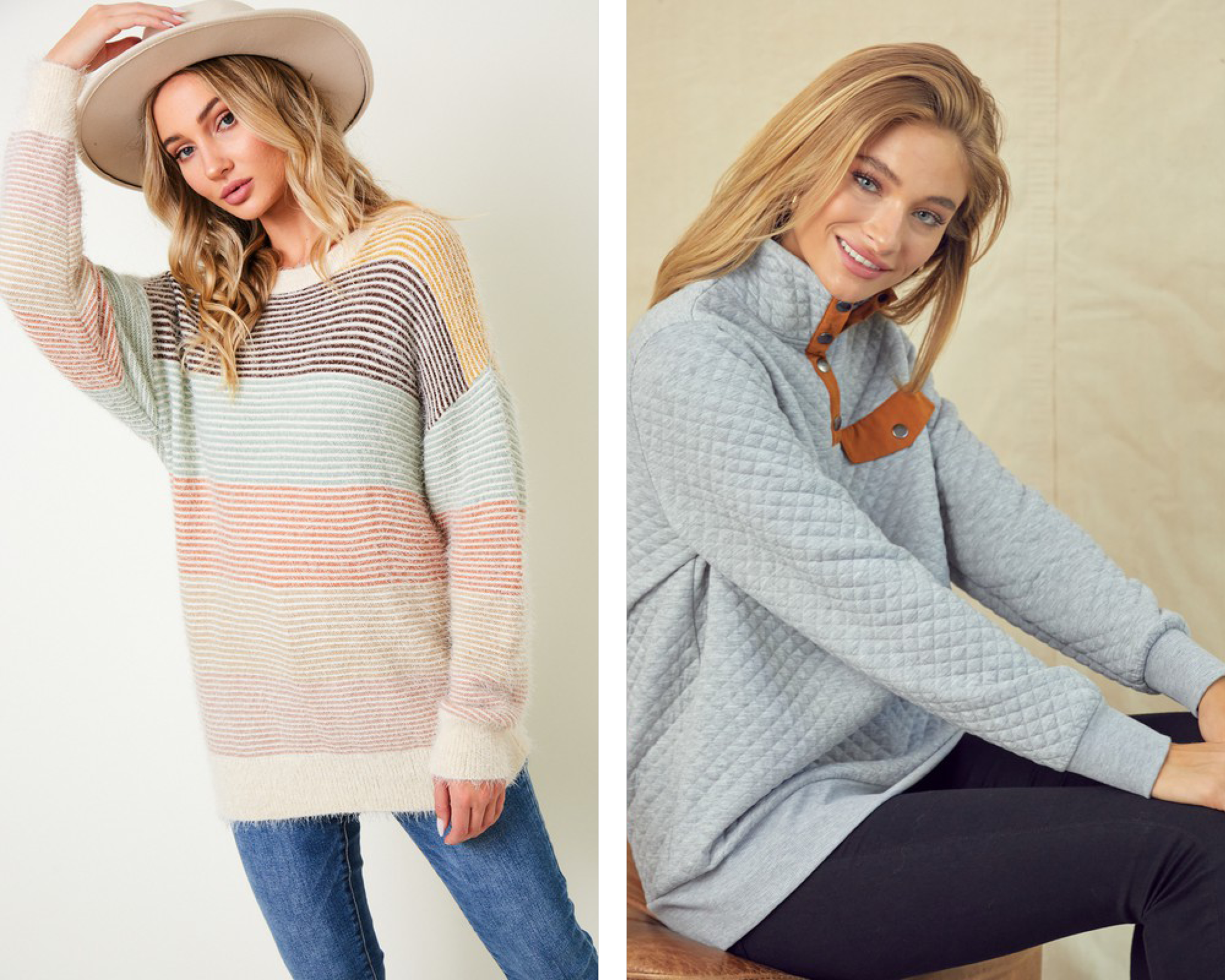 Moving into Fall: A Lesson in Transition Dressing
As fall quickly approaches, we can't help but get a little bit excited for all of the new arrivals we've brought into our store – gorgeous fall dresses, cozy sweaters, to-die-for jackets, you name it. Of course, saying goodbye to summer is always a little bit sad but we must admit, we look forward to the chill in the air and the new outfit combinations that come with it. 
Here are some of our favorite summer-to-fall pieces that will take you through Labour Day and beyond. 
FLORAL DRESSES
Florals, but for fall. We love to carry this pattern through the whole year; there's just something about a floral dress that makes you feel your best. We make this spring classic a little more autumn-ready by opting for darker and richer colors, longer lengths, and sleeves. When it gets even cooler out, you can easily add a blazer or leather jacket for extra warmth.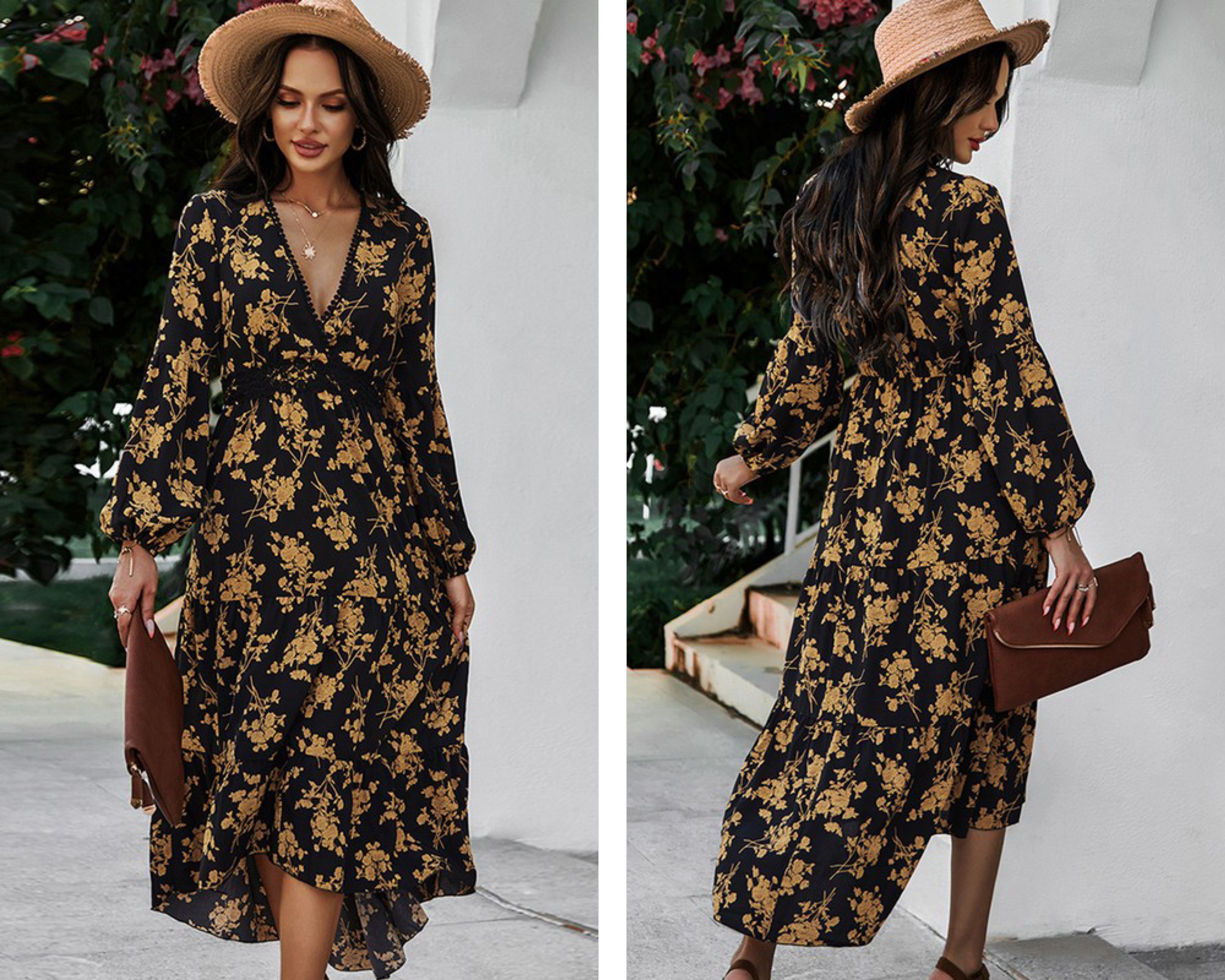 LIGHT JACKETS
Not too heavy, but not too light either. We've hunted down the perfect goldilocks jacket weights for fall. These pieces will keep you feeling warm and looking cute as we get closer to the days where a winter parka is a necessity. And, because of their lightweights, fall jackets layer perfectly over your favorite summer dresses without any bulk.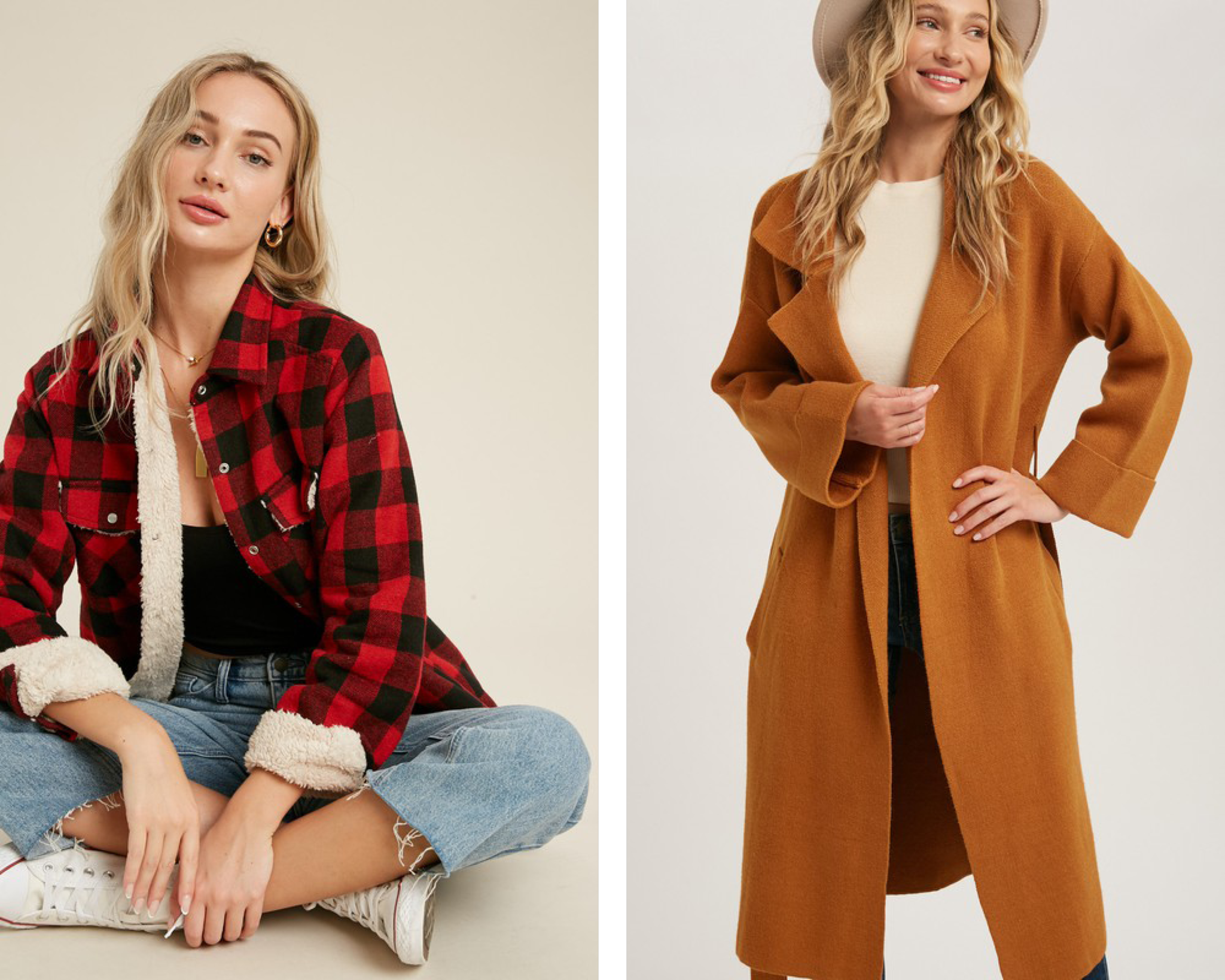 We've brought in a number of different styles of fall jackets to suit in any situation – some laid-back plaids for backyard bonfires, sporty-chic pullovers for cool fall walks, and classic trench-style coats. And honestly? They're all bound to become staples in your wardrobe.
COZY SWEATERS 
A bit of a no-brainer, but a definite fall essential! We live in knits when the temperature drops, and unabashedly count down the days until it's cool enough to start sporting them. In the early days of fall, where the mornings are a bit frosty but the afternoons are scorching, we opt to layer our sweaters over top of our favorite dresses and skirts. That way, you can shed your top layer if you start to overheat.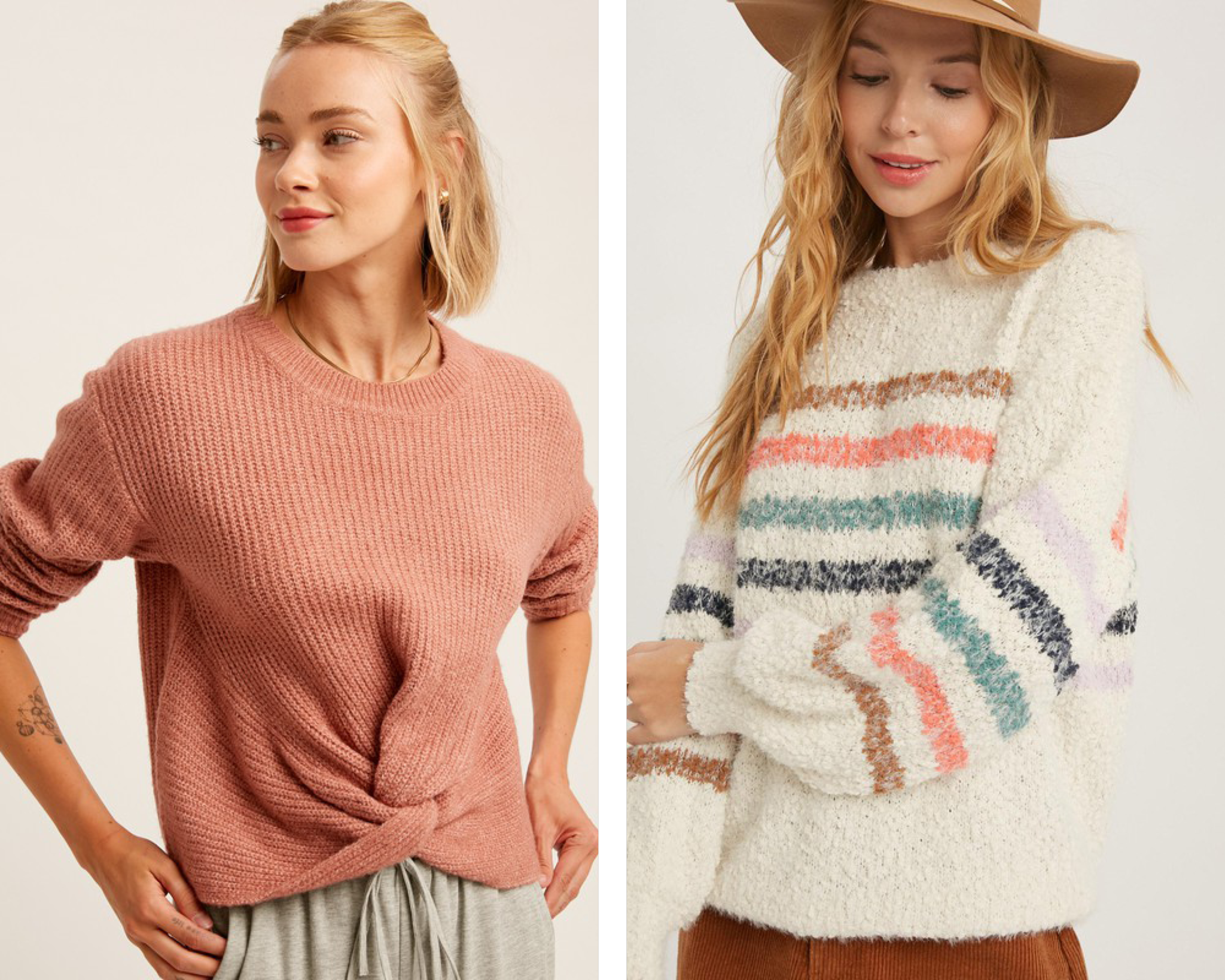 This fall, we're bringing in a little more color into our sweater wardrobe. It's really easy to fall (see what we did there?) into a pattern of wearing head-to-toe black every day, but we think a pop of color adds just the right amount of joy. Right now, we have cute striped sweaters on repeat.  
SWEATER DRESSES
The best of both worlds, really! Sweater dress season is truly a favorite of ours – it brings together the coziness of sweaters and the convenience of dresses. Plus, they're super versatile pieces in your wardrobe and easily take you from the office to your dinner date, all while keeping you comfy.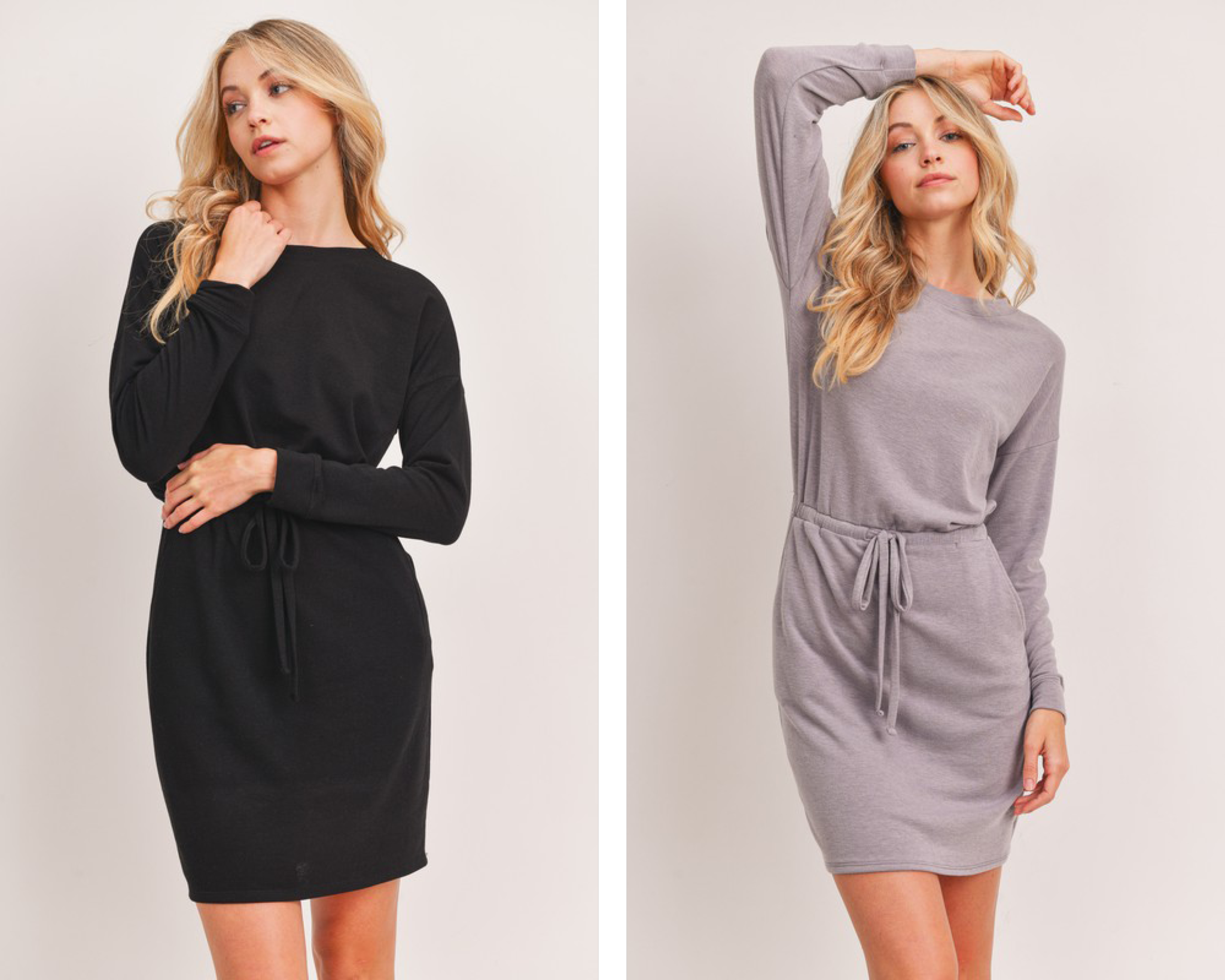 The key to choosing a game-changing sweater dress is the cut. A dress that comes just above the knee opens your options way up for styling it – knee-high boots, flats, and ankle-grazing boots all pair perfectly. The shorter length also makes sure you won't overheat when the sun comes out to play.
What are your fall favorites? Tag us on Instagram, we'd love to see it!