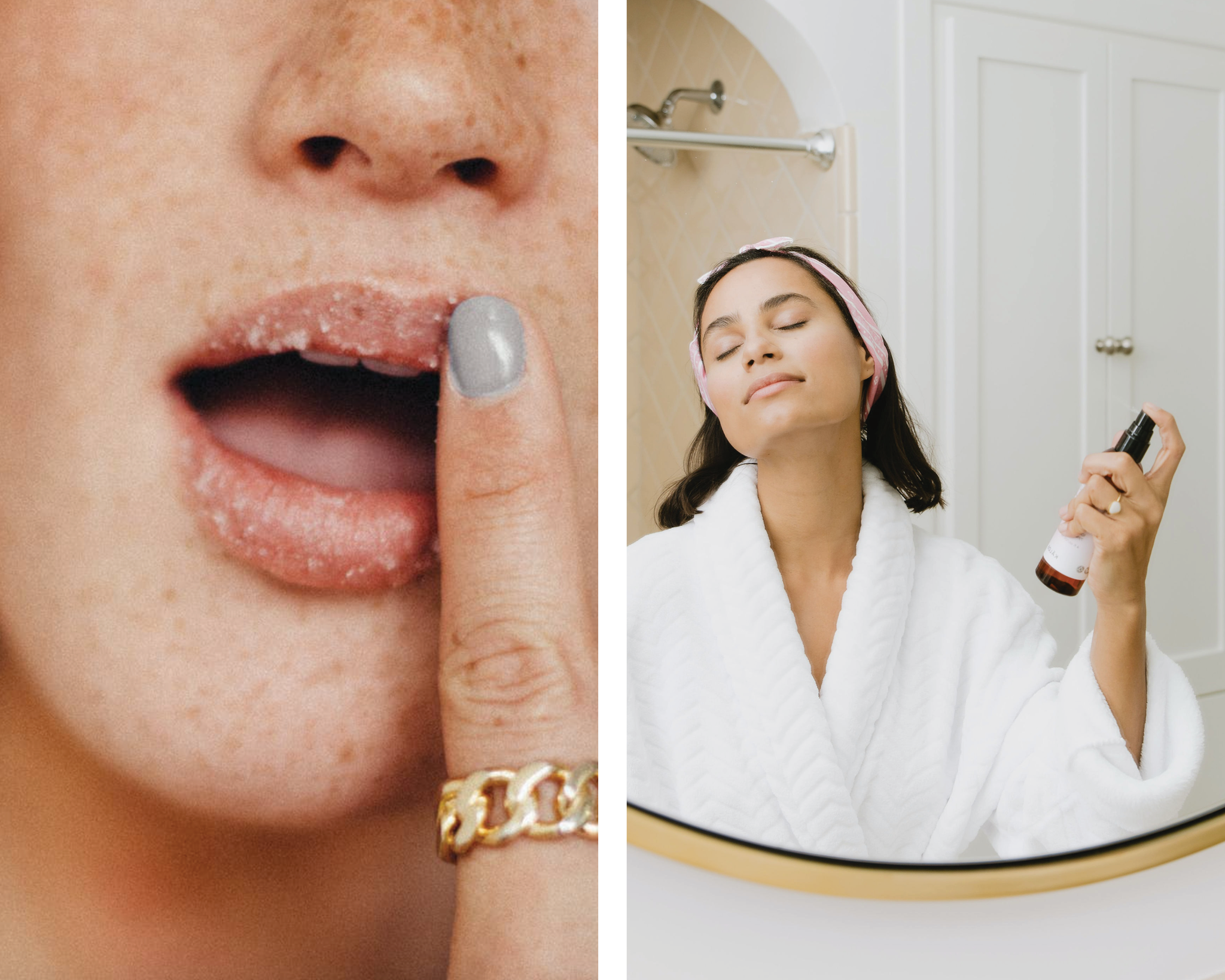 Give Yourself an At-Home Facial
The changing seasons always throw our skin into a little bit of a fit. The temperature and humidity change, and all of a sudden we're breaking out or are super dry and patchy out of nowhere. We know we're not alone, so we thought we'd share our at-home facial routine for days when you feel like your skin could use a little extra love. 
Here are the tried and true steps we follow:
CLEANSE
Get all the dirt, grime, and makeup off your face for a fresh start. Especially moving into the fall and winter, where our skin is so dry that we feel like it might fall off, we opt for a cleansing oil. Unlike a lot of traditional cleansers, a cleansing oil won't strip your skin of its natural oils (aka, the oils you actually want on your skin). It may seem a little counterproductive to wash your face with oil but trust us, it's a game-changer. 
To get the full benefits of this cleansing oil – which include reducing clogged pores, alleviating dry skin, and soothing inflammation – gently massage 1-2 pumps of the cleanser onto your face using small circular motions to promote blood flow. Then, remove thoroughly with a warm face cloth to help open your pores.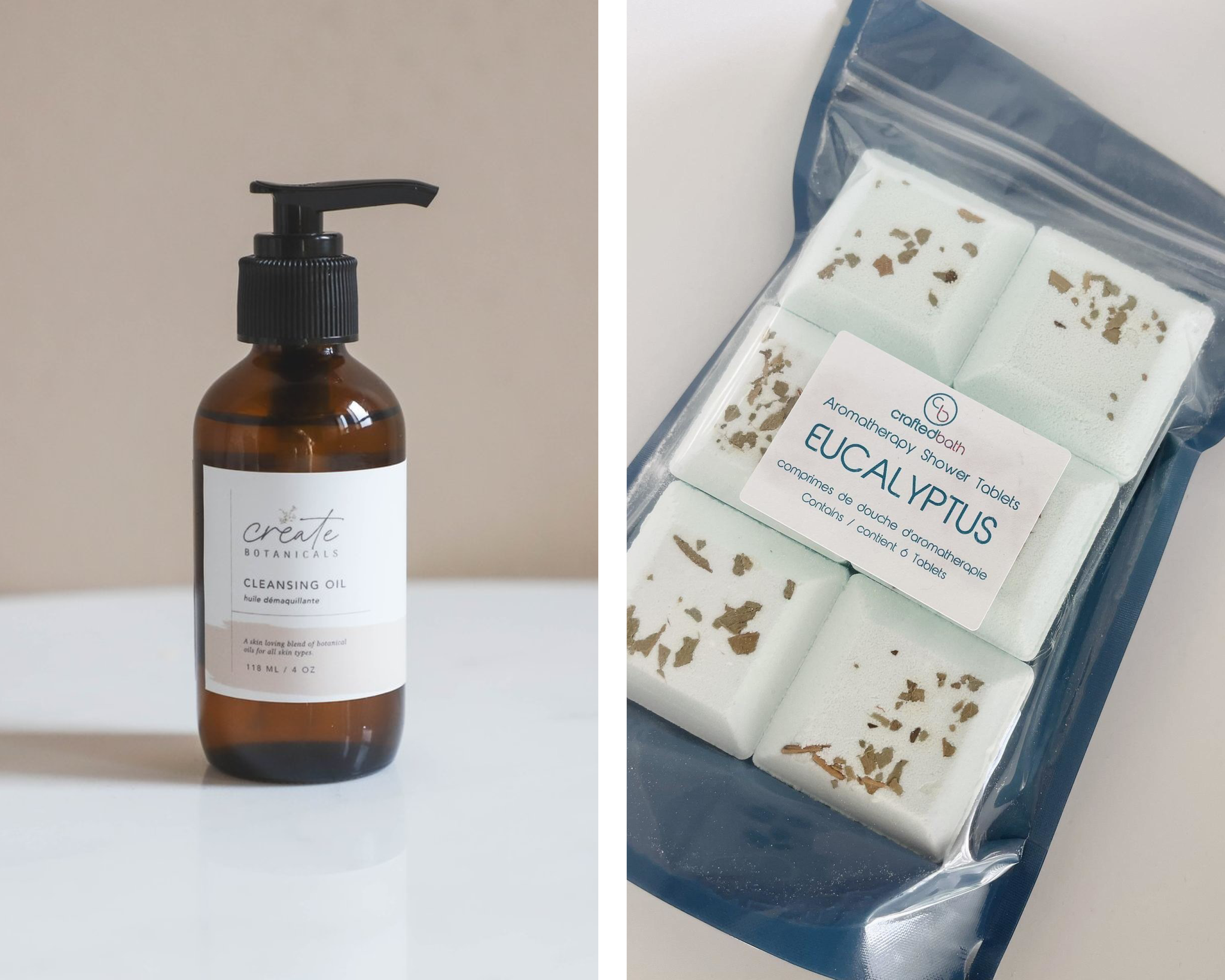 STEAM
Steaming your skin opens your pores up even more, which lets all the good products you use during your facial absorb into your skin. Fill a bowl with hot water, making sure it's hot enough that it's steaming but not so hot that you'll burn yourself. Then, drape a towel over your head and the bowl to trap the steam underneath the towel. Relax and breathe deeply for about five minutes. 
Want to make your steam a little more indulgent? Break off a piece of our locally made aromatherapy shower tablets!
TONE
Choose the toner that works best for your skin: floral for those with dry and sensitive skin to calm and hydrate, or herbal for those with oily and combination skin to clarify and refine. While holding your toner bottle 4-6 inches away from your face, thoroughly mist your skin. If you'd like this step to be extra refreshing, store your toner in the fridge.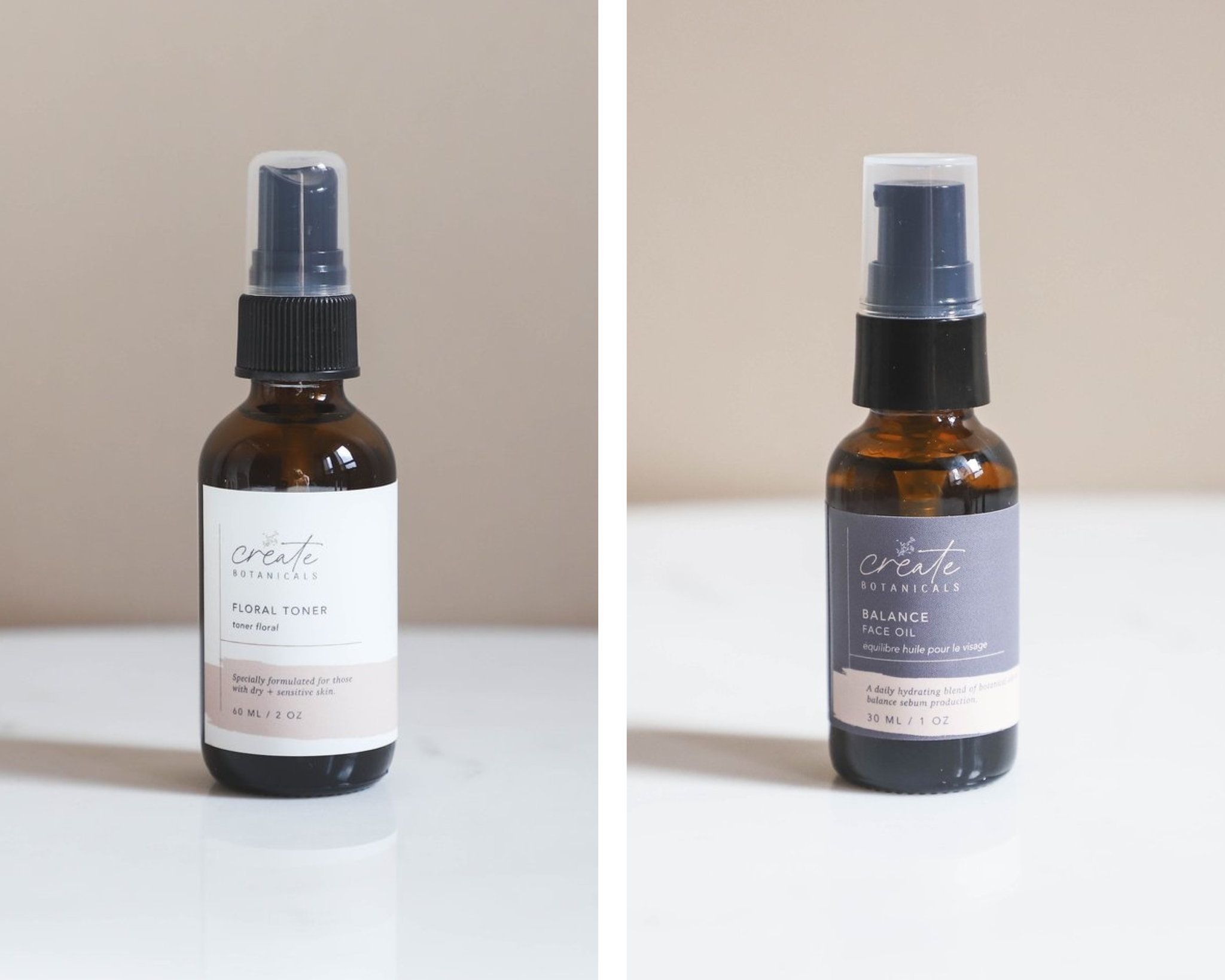 MASSAGE
A facial massage might just be one of the most relaxing parts of getting a facial, so don't skip this step when you're at home! It also promotes skin elasticity and helps flush toxins from your skin.
To start, pick your skin oil of choice: balancing for a hydrating blend of botanicals or calming to comfort inflamed skin. Apply the skin oil to your hands. Work the oil onto your face, starting at your chin before moving along the sides of your nose and up to your forehead. Then, move down the sides of your face, following your hairline and jawline until you're back at your chin. Repeat as many times as you like, or until the skin oil is absorbed.
To finish off your facial, pick up a Poppy & Pout lip scrub to leave your lips feeling soft and smooth, just like your skin.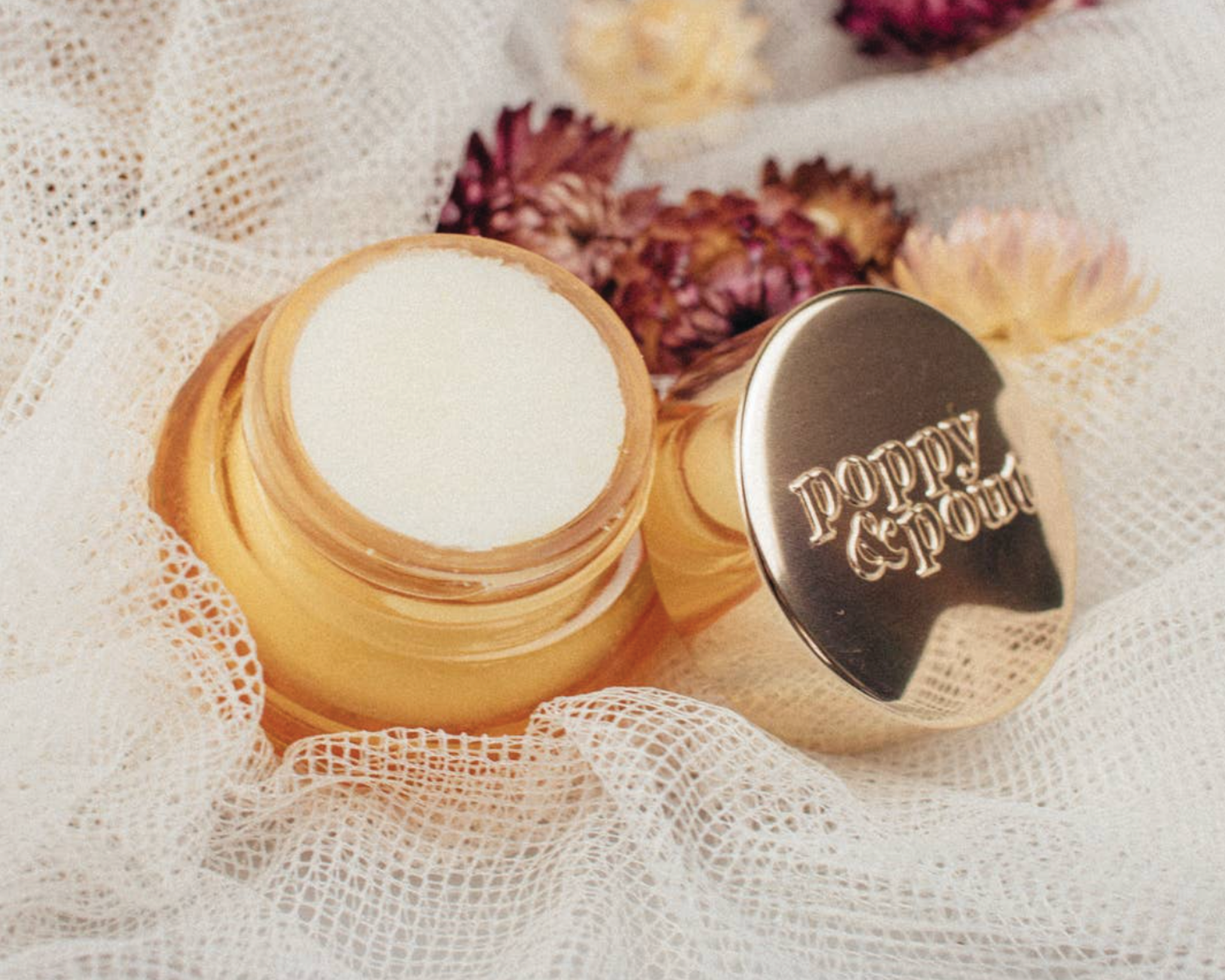 How'd this facial routine work for you? We'd love to hear – tag us on Instagram!