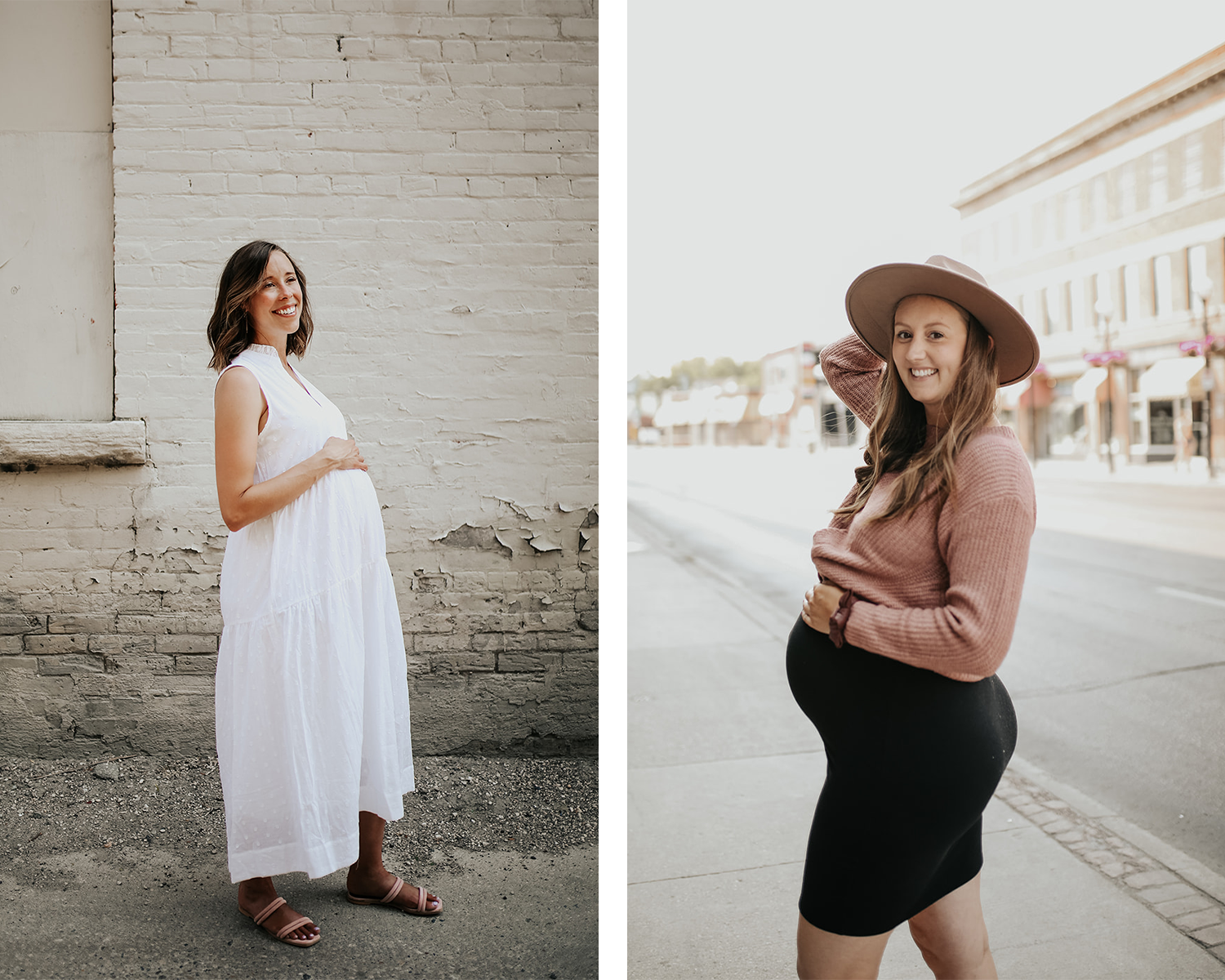 Dressing Your Bump
Congratulations, you're pregnant! Now, you're wondering how to dress your ever-changing body over the next nine months – while staying as comfortable as possible and trying not to blow your budget on a new wardrobe, full of maternity-friendly options. Though we don't think the perfect maternity wardrobe exists, we definitely have opinions (learned from experience!) about the best pieces and styles to wear while sporting your bump.
PICK PIECES YOU CAN WEAR DURING AND AFTER YOUR PREGNANCY
Look for maternity clothing options that will take you beyond the nine months. Flowy or billowy silhouettes and button-up shirts, like our Crepe Oversized Blouse, will accommodate your bump, but can also hold their own in your wardrobe afterwards. And as you get to the later stages of your pregnancy, you can wear your button-ups over base layers and either keep them open or leave the bottom buttons undone.
This way, the clothing you purchase won't sit idle in the back of your closet after wearing them for less than a year. You'll likely need to pick up a few maternity basics (leggings and jeans, to name a few) but we recommend building a wardrobe that will still serve you later.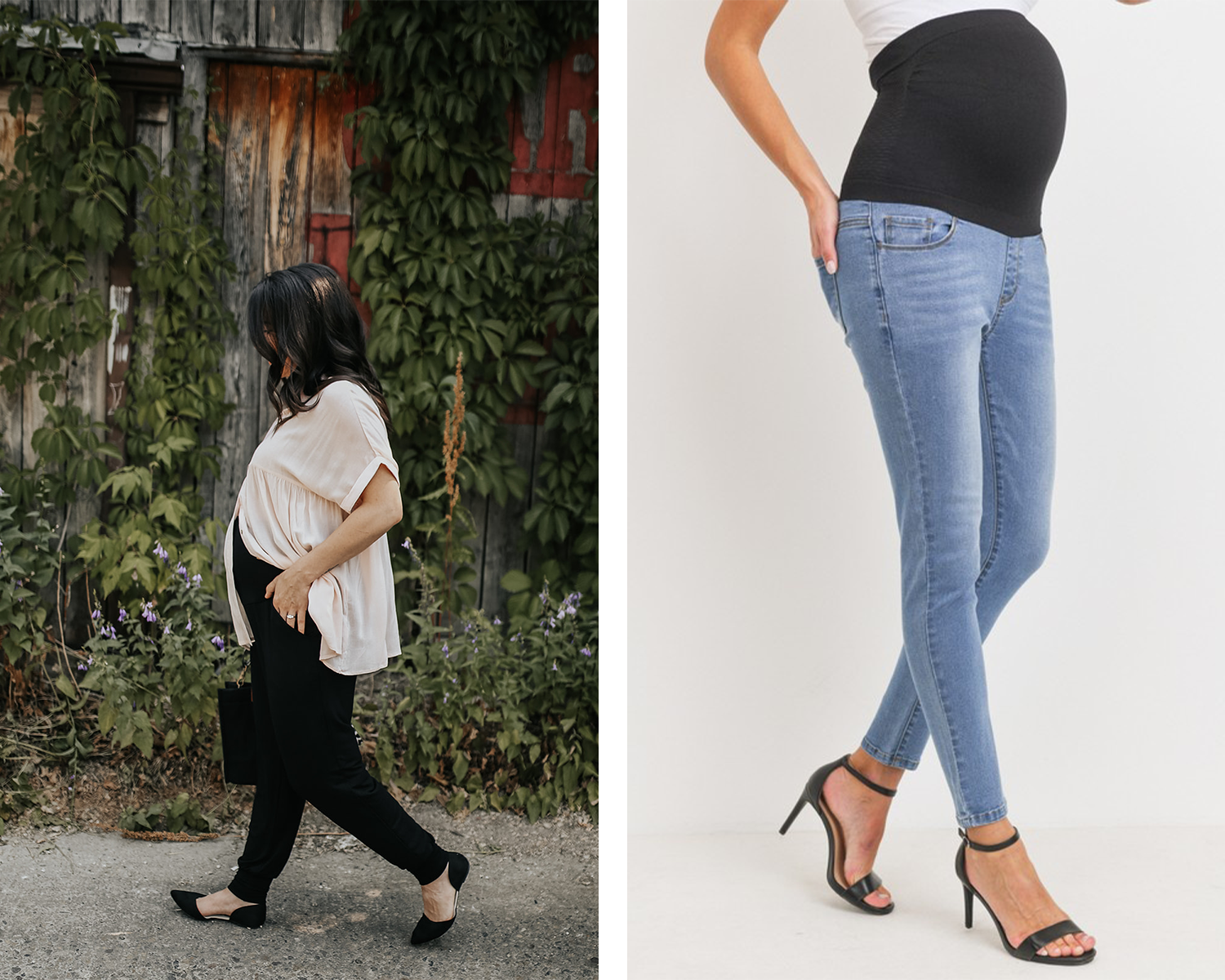 SHOW OFF YOUR BUMP
Your beautiful, growing body deserves to be shown off! Tie up a cute sweater, t-shirt, or blouse above your belly to give yourself a defined waistline, and to keep wearing some of your favourite tops well into your pregnancy. This trick works perfectly over dresses, or maxi skirts by bringing up the waistband to be right under your bust line. It also helps you stretch those gorgeous maternity dresses into the fall and winter!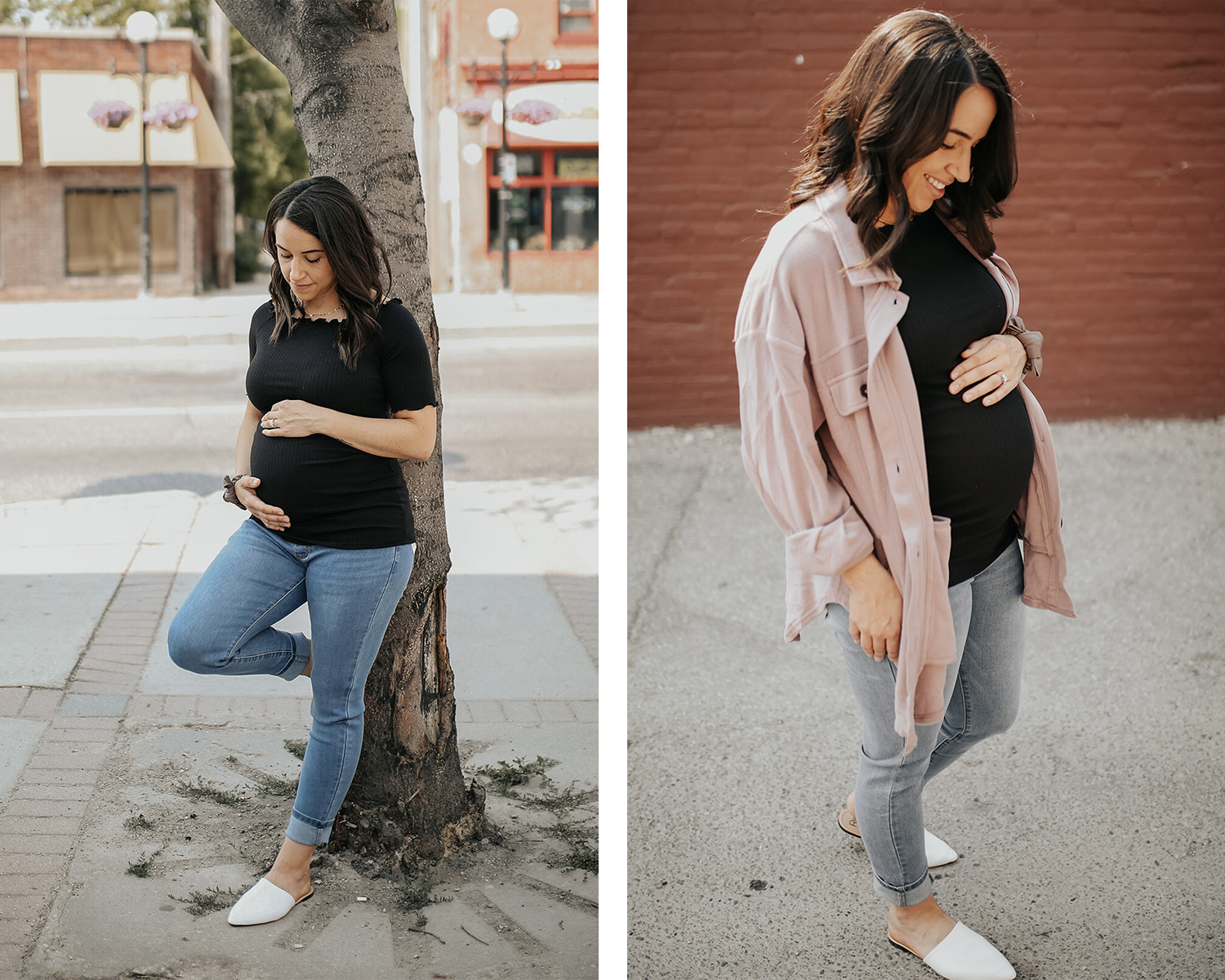 OPT FOR OVERSIZED JACKETS
We are so happy that oversized jackets, shackets, and blazers are back – they are an absolute dream when you're pregnant! And, maybe best of all, you can keep wearing these wardrobe staples after you give birth! It's a win-win. Our current favourite? The Fleece Shirt Jacket. 
When picking the size of jacket you want to purchase, be mindful of where the shoulders hit you; this won't change drastically after you give birth, so you want the shoulder seam to find you in a flattering spot. Remember, you don't need every jacket you own to be able to be done up over your nine-month belly, especially a jacket you intend to wear beyond the months where your bump feels enormous.
SHOP FOR PIECES THAT WILL GROW WITH YOU
Opt for maternity clothing made out of stretchy material, like a polyester-spandex blend. These pieces will fit you at the beginning of your pregnancy, but will also work later in your term as well. (And all the crazy changes that happen in between!) Our top pick? The Floral Tie Waist Maternity Dress. This dress is form-flattering, stretchy, cute, and will make you feel like a million bucks, even if you're just running to the grocery store.
Not only will these pieces expand with your belly, they will also be the most comfortable for you – and aren't the best maternity clothes the ones that are the most comfortable? Especially if you have other little ones running around and keeping you moving, a little extra stretch goes a long way.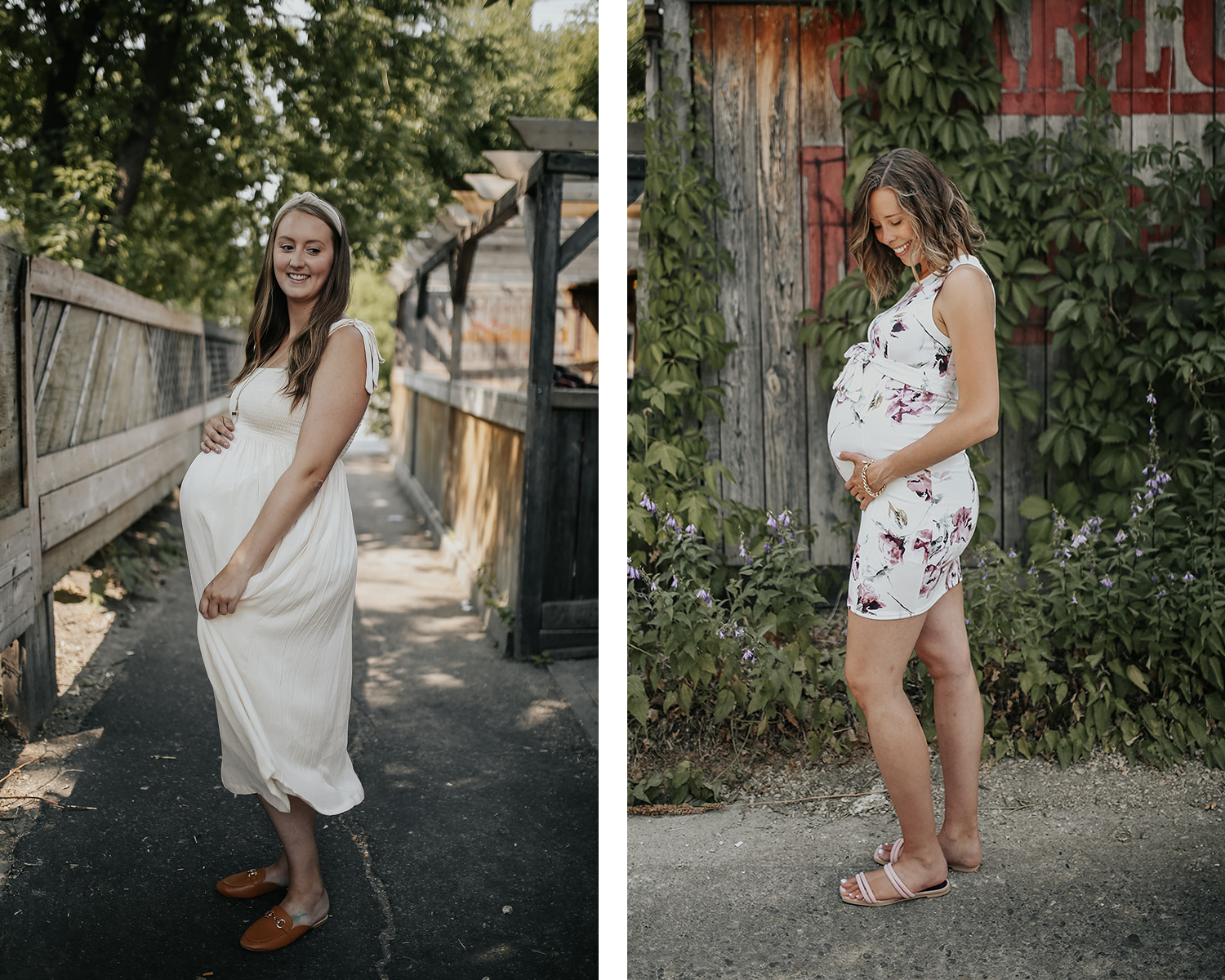 LONG DRESSES WITH AN EMPIRE WAIST
Maxi dresses might just become your new best friend during your pregnancy. The longer length means that you don't need to worry about the dress creeping up in the front when your bump grows, or worry about the breeze blowing the skirt up. Plus, they're really easy to throw on and get out the door. The key to choosing a pregnancy-friendly dress is choosing a style with a high waistband – you don't want a seam cutting across your belly and rubbing an already tender area. Opt for an empire waist style, where the dress is fitted until right below the bust., like our Smocked Tie Maternity Midi Dress.
We'd love to see how you style your bump! Make sure you tag us on Instagram!