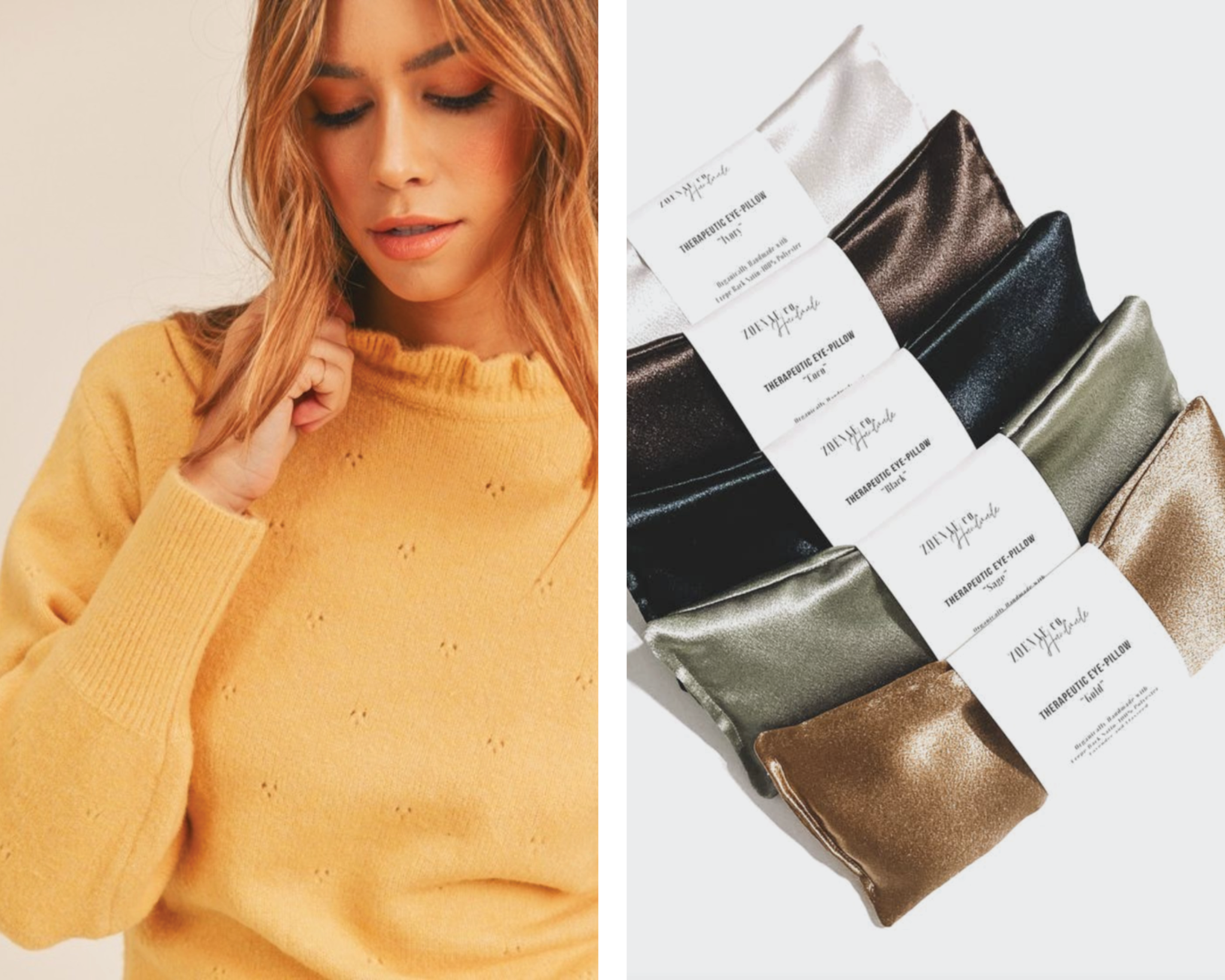 Cold Weather Wake Up
We are determined to wake up feeling refreshed and ready to take on the day this winter season, although that's easier said than done. It's hard to get up when it's pitch black and cold outside, especially when it's so warm and cozy inside! So, we thought we'd share our morning routine for the days you need a little bit of motivation to get out of your comfy bed.
Here are the steps we like to follow:
RISE & SHINE
The first step of a successful morning routine is getting a good night's sleep! Waking up is made easier when you get a full night's rest, so we like to catch some zzzzs with an eye pillow. Once the eye mask is off and we open our eyes, the next task is to actually get up. We like to have a small goal of making our bed as soon as we wake up! This way, we make sure we don't press snooze too many times – which we all know is very easy to do. After ripping off the bandaid and getting up from underneath our cozy covers, we like to treat ourselves to a skincare routine to help wake up.
After washing and cleansing with our favourite products, we make sure to re-hydrate the skin. A Renew Treatment helps stimulate blood flow to reduce the appearance of dark circles. It's also important to moisturize your lips. We start with a scrub to flake off all the dead skin and follow up with a moisturizing lip balm. Lips can get super dry with the cold weather, so don't forget to take a balm with you to re-apply throughout the day. To really lock in moisture, we finish off our skincare routine with a sheet mask. Depending on the mask, this can be a quick 5 minutes or sometimes, we leave it on while finishing up the rest of our morning routine!
TAKING IT SLOW
Many of us tend to rush in the morning, but you won't need to once you get your routine down pat. We opt to make a cup of warm tea to sip on while we journal. What you decide to write is up to you, but we're big fans of filling out a weekly gratitude journal. Write down the goals for the day, the list of things you need to pick up, or even talk about the dreams you had the night before. If journaling isn't your thing, another way to ease into the day is listening to a podcast or music. Depending on the vibe, an upbeat, body-moving song may be just what you need to energize you for the day.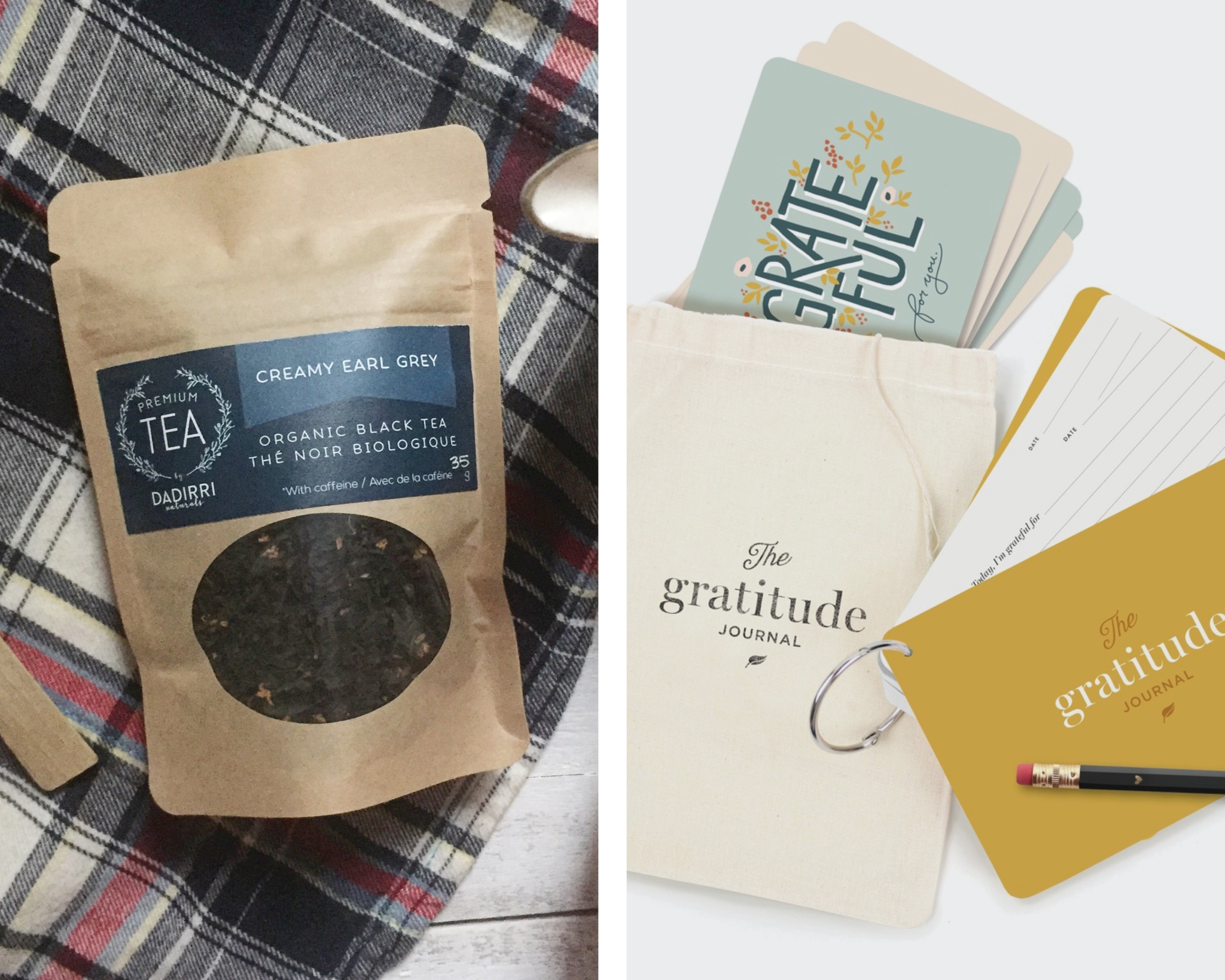 GETTING READY
Once we've finished our tea, it's time to pick out an outfit! Since we're past the days of sundresses and tank tops, we look for cozy-cute pieces. Start with a pair of flared neutral pants and top it off with a colourful sweater. If you're a layering fan like us, complete your outfit with a puffer jacket or warm shacket. Before heading out the door, pop on some cute earrings and roll on some perfume for an extra confidence boost. And don't forget some stylish booties to finish off the look!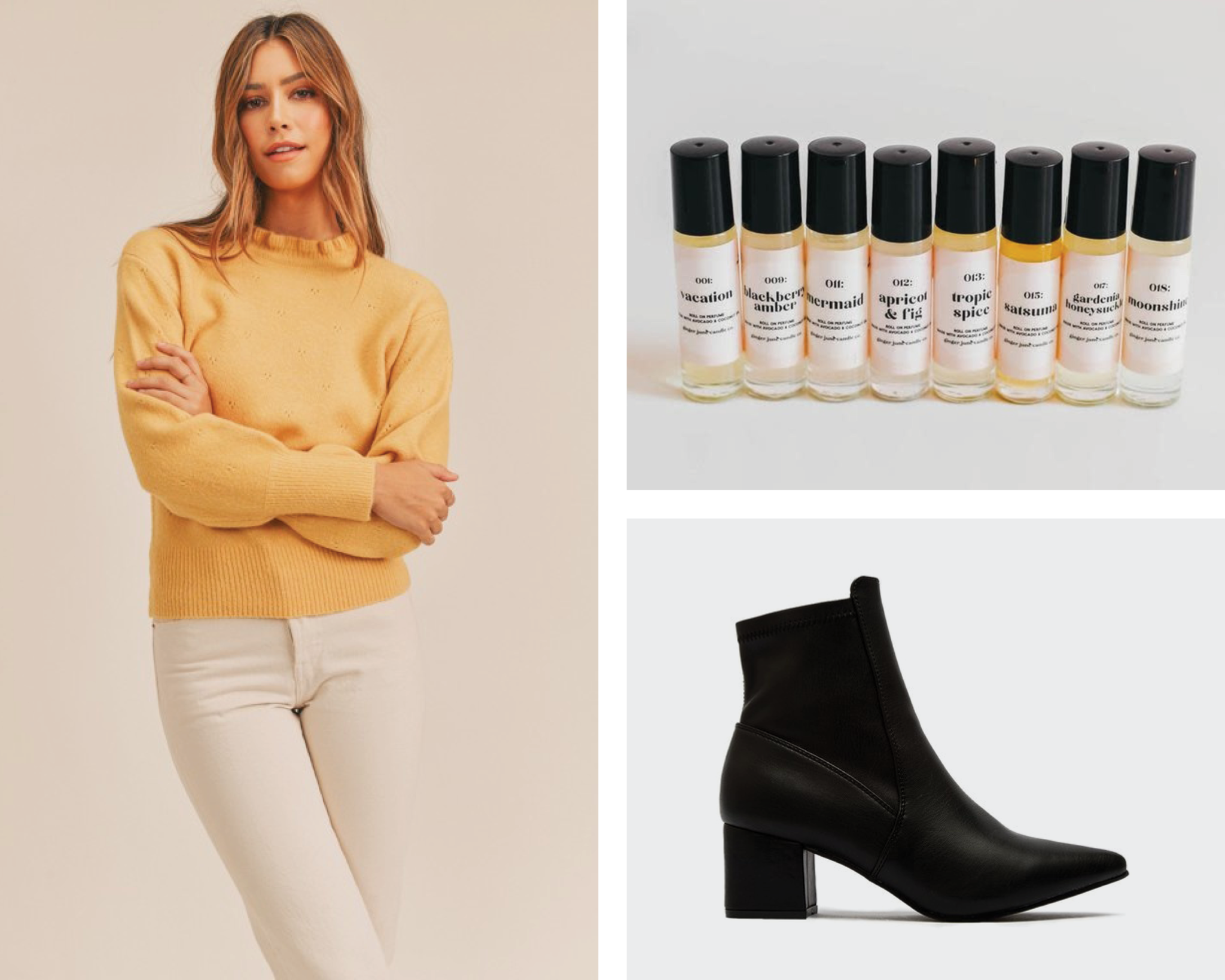 Your morning routine needs to work for you – there isn't a cookie-cutter approach! So figure out what gets you excited to get out of bed, even if it requires a coffee or two for motivation!
What's your morning routine? Tell us by tagging our Instagram!