Free shipping on orders above $150
Login
Log in if you have an account
Dont have an account? Register
Bring the Spa Home with these Manitoba Made Products
10 Aug 2022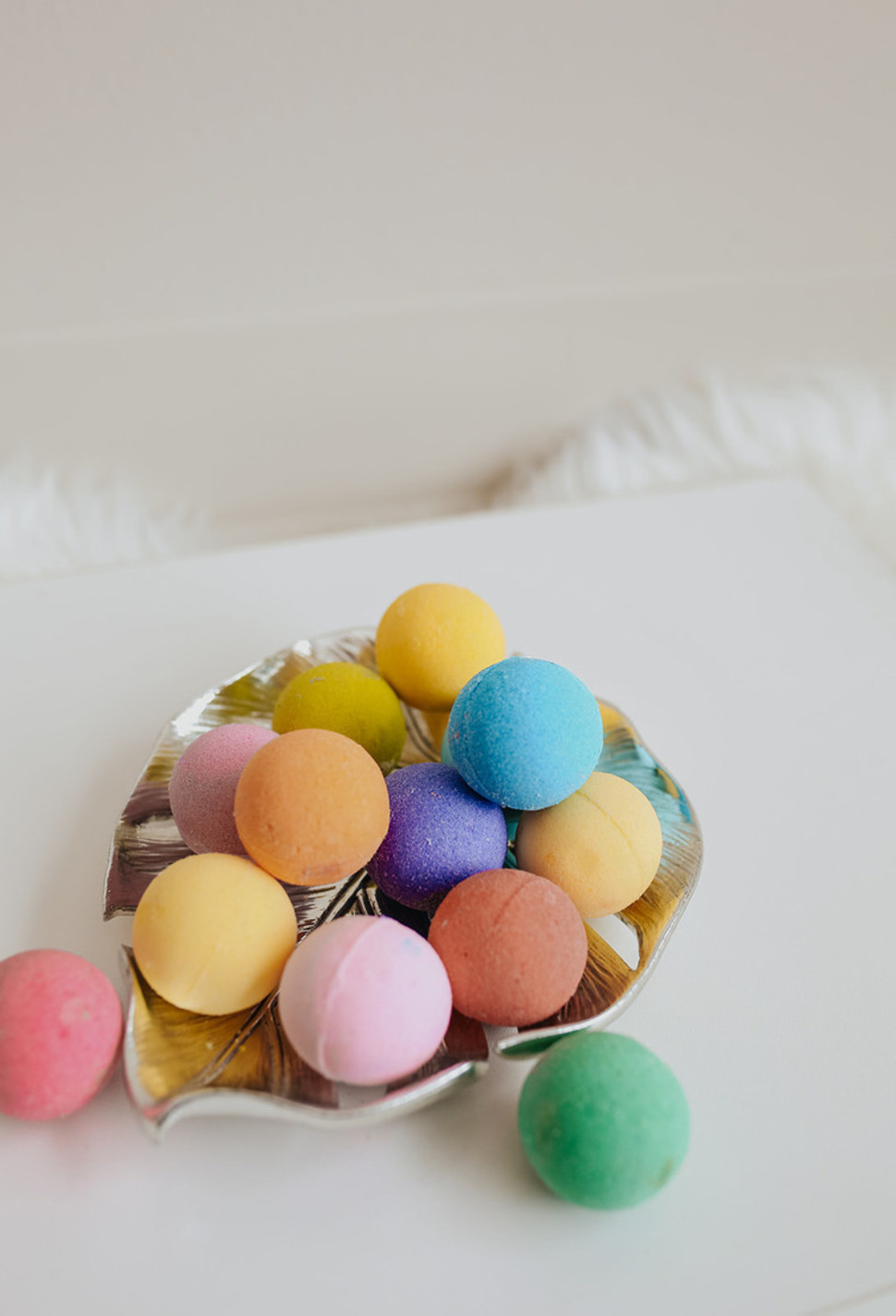 If the last few years have taught us anything, it's the importance of supporting artisans in our home province. Lucky for us, Manitoba is bursting with talented creators! Style Bar takes pride in our collection of local goodies, and we encourage you to show some #LocalLove!
These products will help you wind down, wash off the day, and give yourself some much needed TLC! Share the love: these products also make great gifts!
A Winnipeg-based business, Crafted Bath's goal is to "spread happiness and joy by creating affordable high quality bath and body products made with lots of love."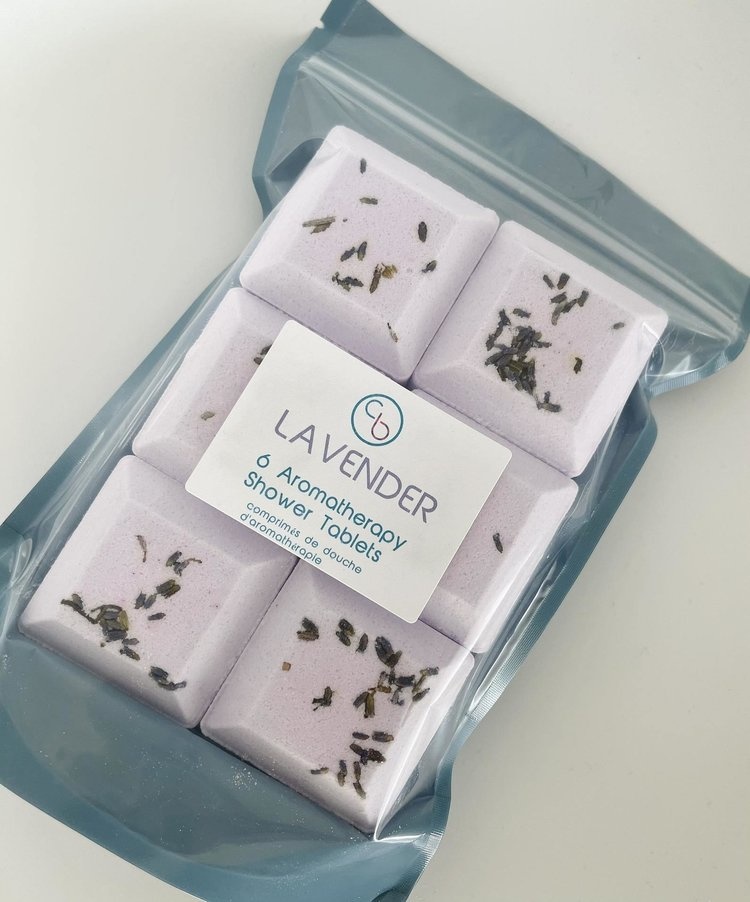 These shower tablets are bath bombs for people who prefer to shower. Just place one tablet in the shower where it can get wet and start to fizz. It will release the essential oil into the steam air creating a spa-like experience without the need to soak! Available in calming Lavender, soothing Eucalyptus, and mood boosting Lemon Orange.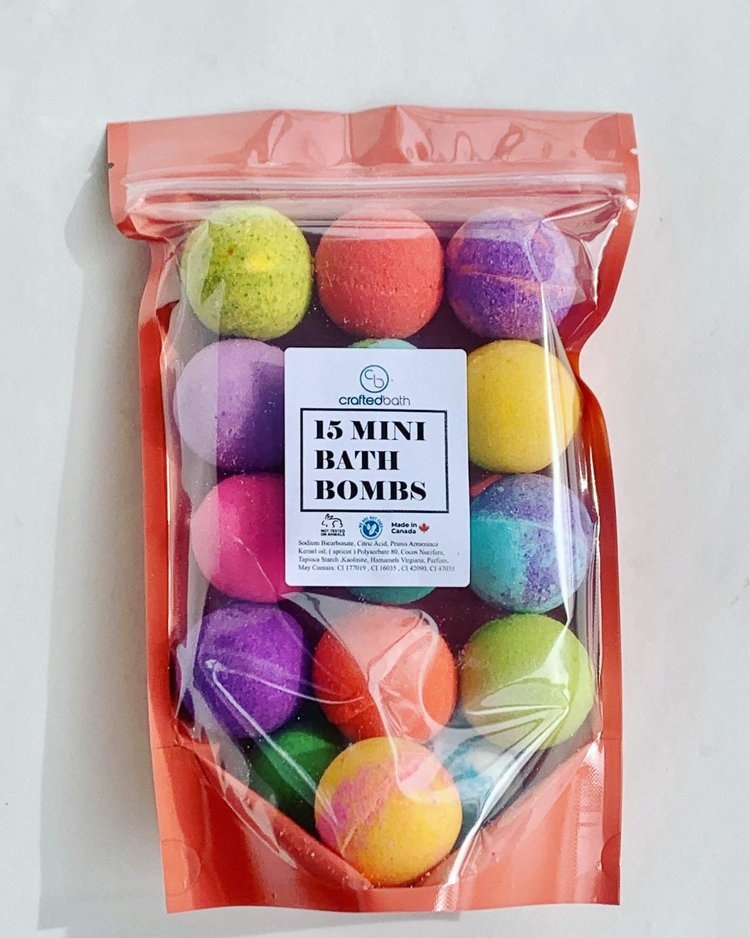 Not sure what scent to go for? These variety packs are a great way to dip your toe into the bath bomb world - with 15 one inch sized bath bombs in mixed fruity and candy scents. Toss one or more into your bath to get a fun color show (these are perfect for small children). They are Detergent, dairy and nut free, so you can use them without worry!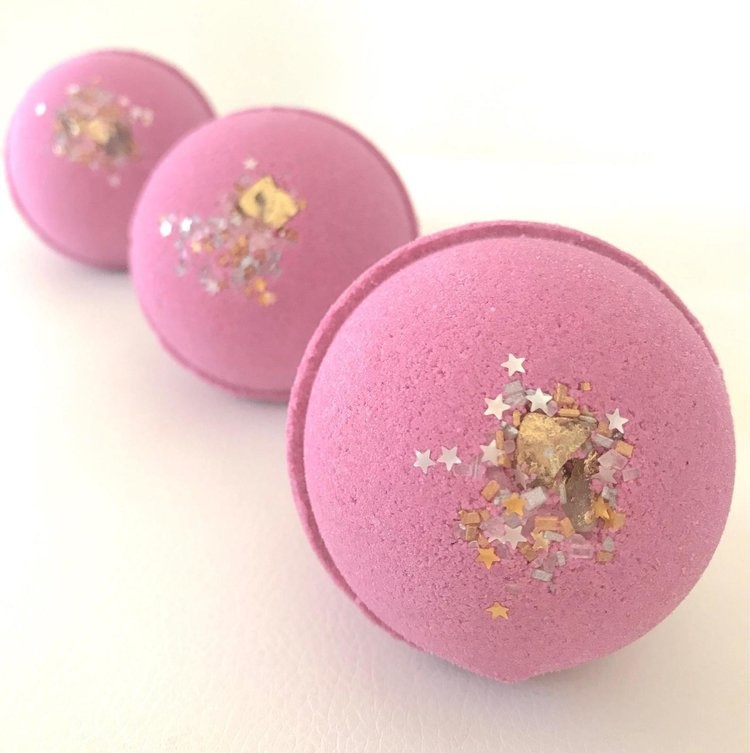 Crafted Bath also has a ton of beautiful scents and colours in full-size bath bombs. Pictured above is the Blackberry Sangria scented bomb, filled with high grade cosmetic ingredients like organic coconut milk powder and apricot kernel oil. Your skin will love the vitamin A and omegas which will leave you feeling silky soft after a relaxing bath. Check out all of the great Crafted Bath products we carry!
Lighting a candle doesn't just fill your room with a beautiful scent, it sets your intention for relaxation and lends some ambiance to any setting. My favourite way to relax is by lighting a candle, turning out the lights, and having a nice, hot bath. Is it just me or do candles smell better when you know they're locally made?
Coco & Co Candles are hand poured in Manitoba. They are 100% soy wax, phthalate-free essential oil fragrances, petroleum-free burn, lead-free cotton wick.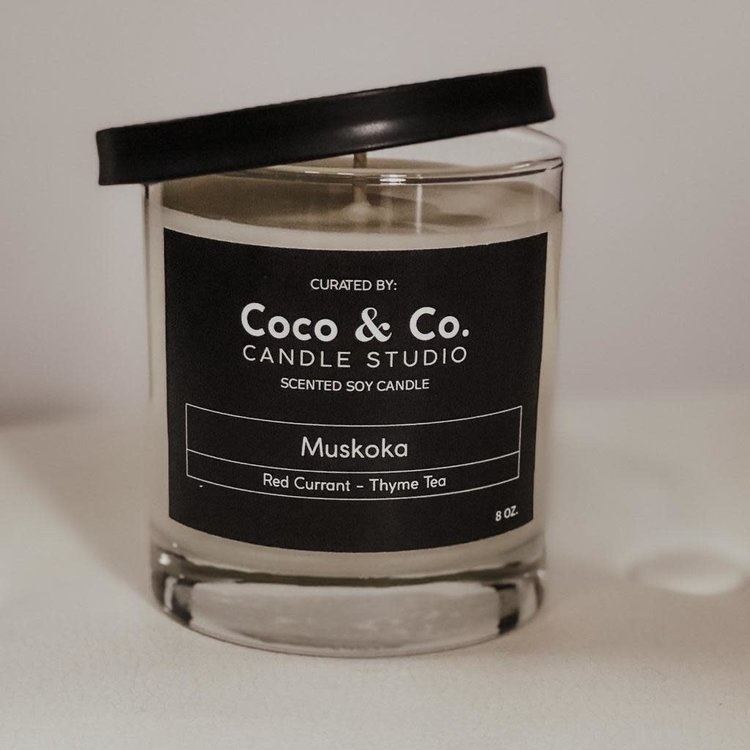 Style Bar carries these candles in two scents.
Love Potion, which has notes of buttercream, vanilla, & bourbon, is the perfect sweet, warm, & sultry combination.
Muskoka, with notes of red currant and thyme tea, this warm, herbaceous scent is the perfect lakeside scent. 
Founded in Winnipeg, Prairie Potions uses pure butters, waxes, oils, botanical extracts, essential oils and other natural ingredients to create simple, quality skin and body care products. Made in small batches, all natural, & cruelty free!
Exfoliation: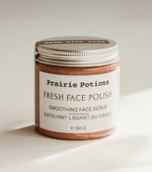 Fresh Face Polish: Packed with skin loving ingredients including French Pink clay, grape seed + apricot kernel oils, extracts of papaya, pineapple, green tea + white willow bark, and essential oils.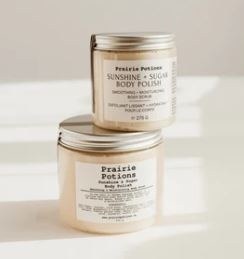 Sugar and Sunshine Body Polish: Coconut + rice bran oils moisturize + soften the skin while fine sugar smooths and polishes.
Hair Care: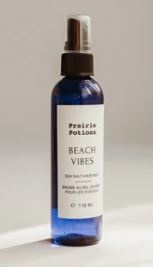 Beach Vibes Sea Salt Hair Spray: With argan oil, sea salt, aloe vera juice + gel, coconut oil, vanilla + lime essential oils. This amazing smelling spray also imparts shine and volume.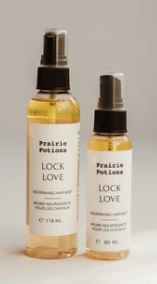 Lock Love Hair Nourishing Mist: This ultra conditioning hair mist imparts the moisturizing and softening benefits of pure aloe vera, rose water + silk peptides. Argan + jojoba oils condition and tame frizz, while essential oils nourish and heal.
Deodorant:
Love your armpits with this aluminum-free, natural + moisturizing deodorant. Cocoa, mango + shea butters moisturize skin while arrowroot powder absorbs moisture. Tea tree oil + silver citrate battle bacteria.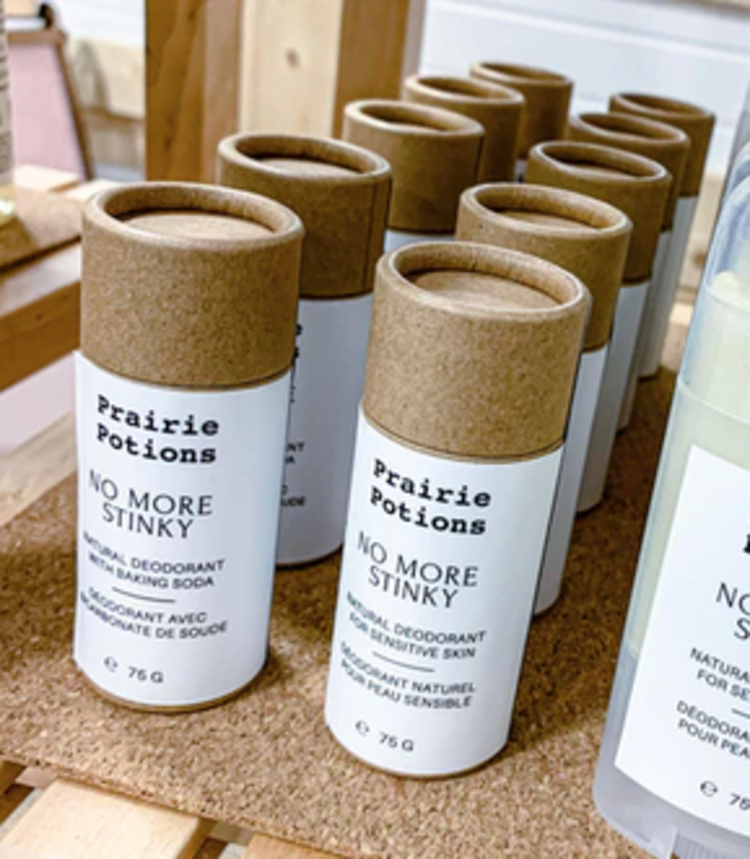 Available in Regular and Sensitive (made without baking powder to reduce skin irritation).
Face Care: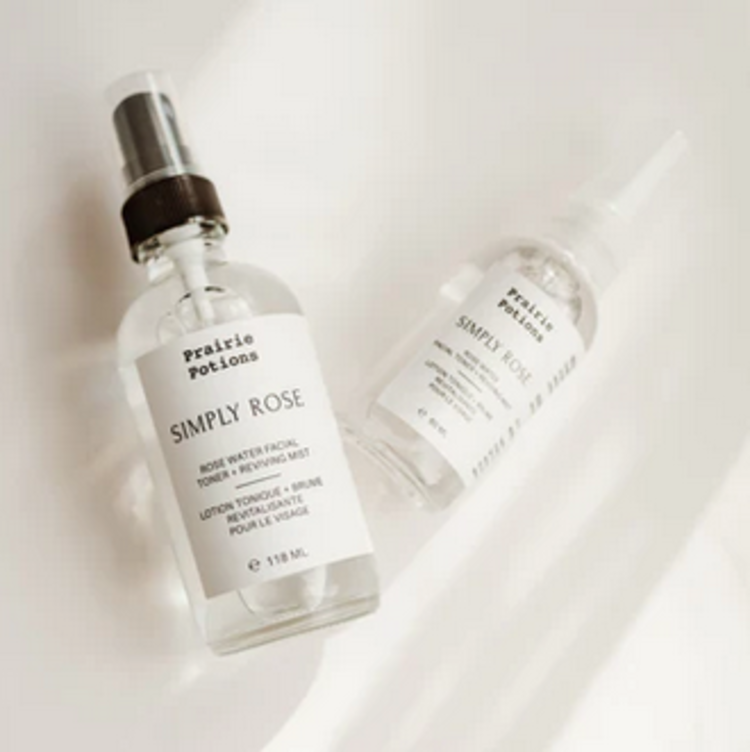 Simply Rose: Rose Water Facial Toner And Mist: Use this refreshing, classic scent to hydrate, cool, + tone the skin on your face & body. Rosewater is nourishing for the skin + helps maintain pH balance.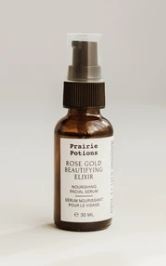 Rose Gold Beautifying Elixir: A blend of balancing + nourishing oils including rose hip create a luxurious base for therapeutic essential oils including Bulgarian rose, frankincense, myrrh, geranium + sandalwood.
Here for the Wellness is a Winnipeg-based business that crafts "Luxury Beauty And Personal Care Products Made with Clean, Organic, Simple Ingredients."
Serums: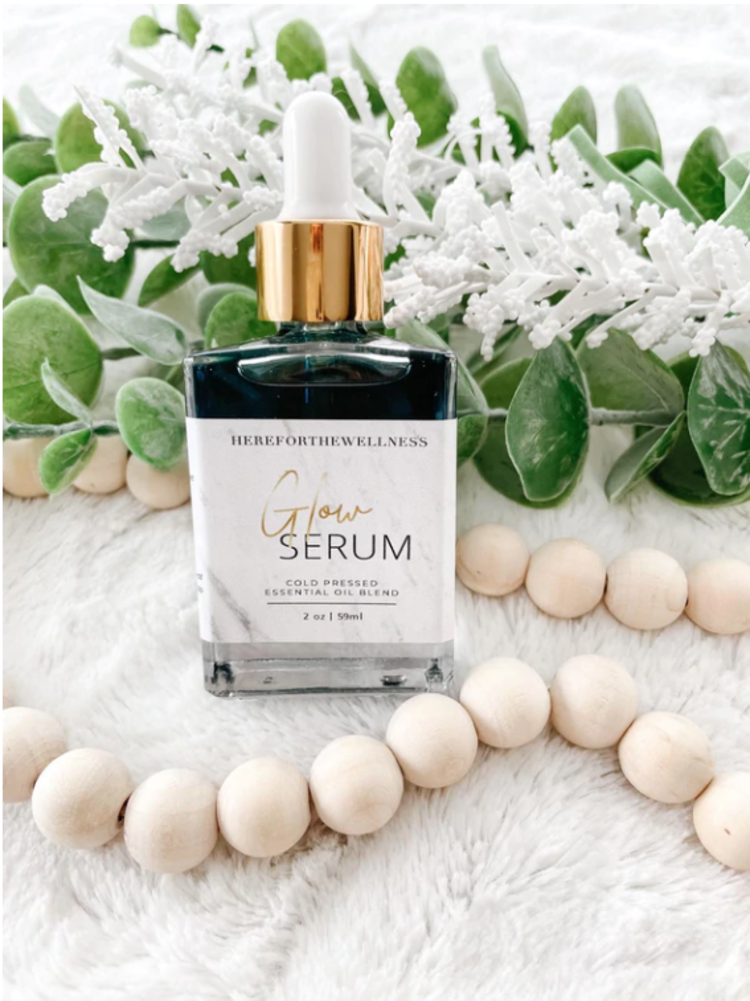 Glow Serum: Made with gentle, clean ingredients tailored to support your skin's needs. For Skin Concerns like Dryness, Wrinkles and Fine lines, Inflammation, Redness, Scars or Acne.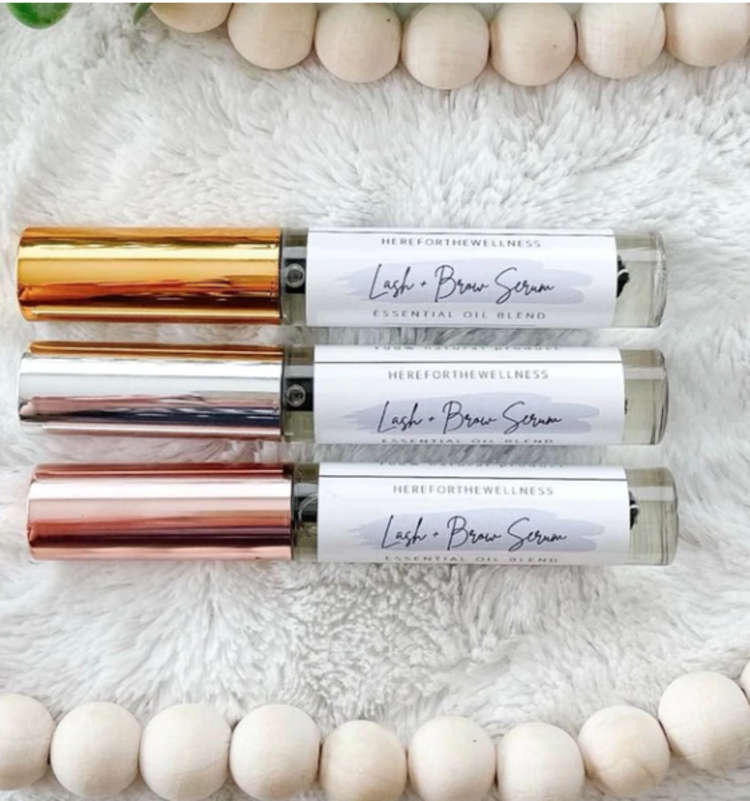 Lash/Brow Serum: A combination of hair growth supporting ingredients to help target the roots of your lashes and brows for longer, thicker, and healthier hair growth.
Hair Care: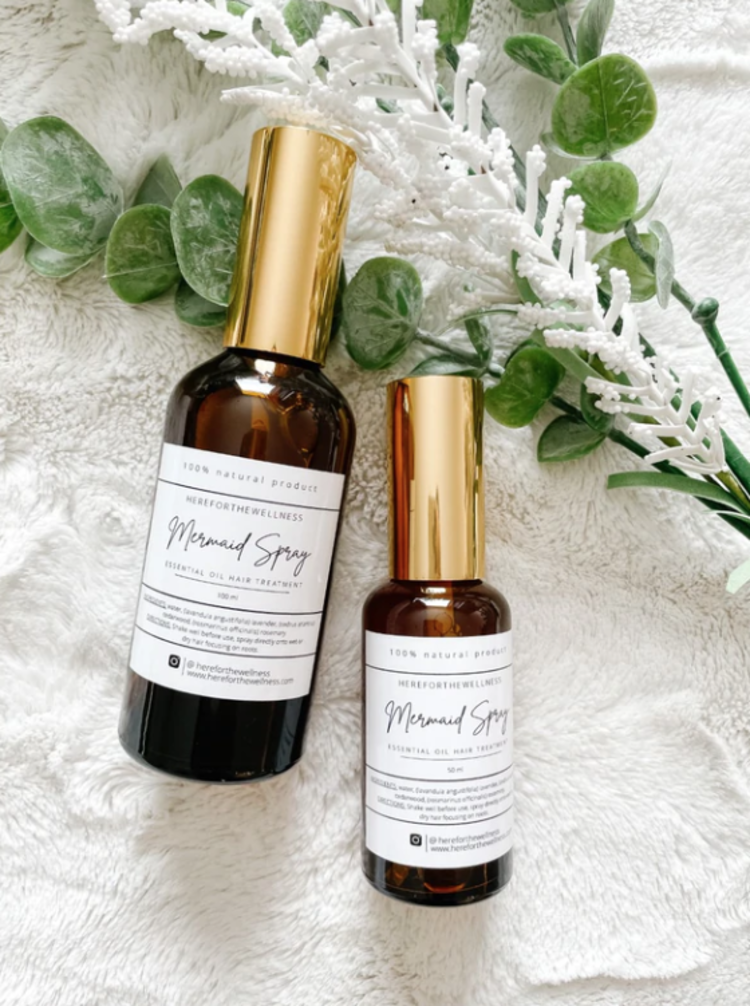 Mermaid Spray: Made with gentle, clean ingredients tailored to support and promote natural hair growth with a blend of oils like lavender, rosemary and cedarwood. This blend is wonderful for soothing your scalp, increasing circulation and stimulating your roots.
Essential Oils: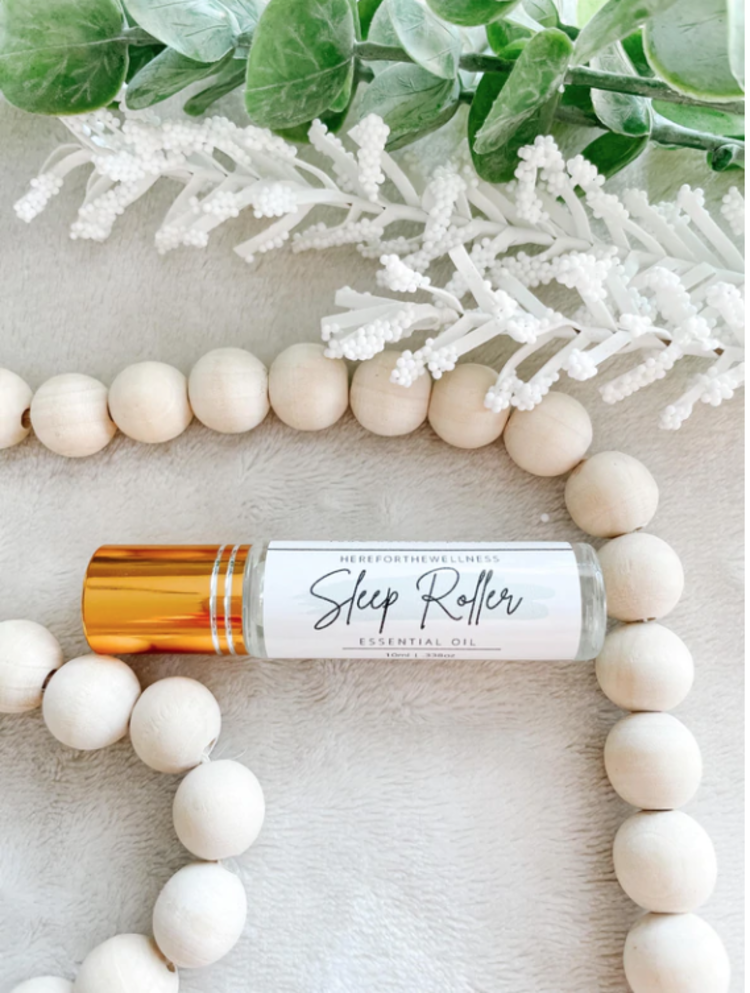 Sleep Roller: The Sleep Roller blend is a relaxing combination of oils that help support your body to naturally fall asleep and promote a good night's rest.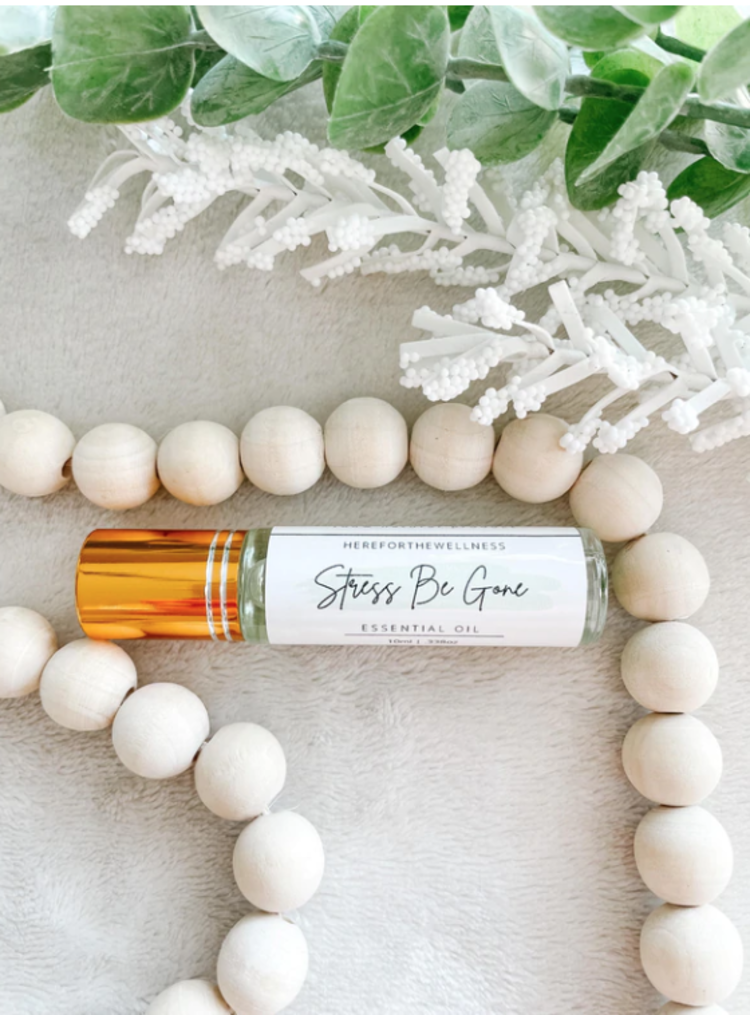 Stress Be Gone Roller: The Stress be gone roller blend has a combination of oils to support all the calm vibes.

 

Summary

Whether your daily routine needs a spruce or you want to treat yourself to some TLC, these local products are sure to make you feel like you're at the spa!

Shop Style Bar lifestyle products in-store and online!

 

var mapProp = {center:myCenter, zoom:12, scrollwheel:false, draggable:false, mapTypeId:google.maps.MapTypeId.ROADMAP}; var map = new google.maps.Map(document.getElementById("googleMap"),mapProp); var marker = new google.maps.Marker({position:myCenter}); marker.setMap(map); } function loadScript(url, callback){ var script = document.createElement('script') script.type = 'text/javascript'; script.src = url; document.getElementsByTagName('head')[0].appendChild(script); } loadScript('https://www.shopboostapp.com/v3/notification/shopboostv3.js'); function addListenershopboost(b,a,c){a.addEventListener?a.addEventListener(b,c,!1):a.attachEvent('on'+b,c)}addListenershopboost('load',window,function(){refshopboost=document.referrer;shopboost(12678,refshopboost)});